Network FP Thinktank is an Online Professional Journal by Network FP wherein we share the articles written by top-class financial advisors and industry thought leaders from across India and the world.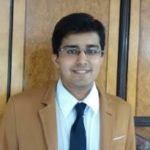 Jinay Savla
Founder, Indigenous Investors
March 10, 2017
Reading Time: 6 minutes It's season of cricket and we just witnessed one of the finest win by India in a test. Financial advisors can learn a lot from cricket, one of the finest Indian cricketer Rahul Dravid can teach us a lot and Jinay Savla shares his three learnings in the context of finance.
Read More
Subscribe to ThinkTank
Network FP ThinkTank is an online professional journal with weekly articles written by India's leading practitioners and thought leaders. Get articles directly delivered to your inbox. Over 12,000 already subscribed.