Network FP Thinktank is an Online Professional Journal by Network FP wherein we share the articles written by top-class financial advisors and industry thought leaders from across India and the world.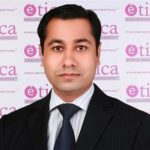 Gajendra Kothari
MD & CEO, Etica Wealth Management Pvt Ltd
June 8, 2013
Reading Time: 3 minutes Recently I shared this fantastic application with our clients through our newsletter and I thought it will equally useful to financial planners & advisors. So here is one online application which I certainly believe will change yours and your clients experience as far as their digital life is concerned – LastPass: An Online Password Manager
Read More
Subscribe to ThinkTank
Network FP ThinkTank is an online professional journal with weekly articles written by India's leading practitioners and thought leaders. Get articles directly delivered to your inbox. Over 12,000 already subscribed.