Network FP Thinktank is an Online Professional Journal by Network FP wherein we share the articles written by top-class financial advisors and industry thought leaders from across India and world.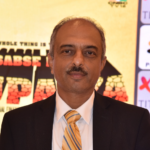 Amit Trivedi
Owner, Karmayog Knowledge Academy
March 3, 2020
Fiduciary responsibility is one of the biggest responsibilities one can ever be entrusted with. You step into the shoes of the one putting this responsibility on you are expected to undertake a task/make decisions for them, in a way that their interests-financial and otherwise, are well protected. Fiduciary responsibility is the very essence of our profession. However are we really keeping our clients' best interest before everything else? Are we honouring this job with utmost commitment and integrity? Read this piece by Mr. Amit Trivedi that draws a wonderful parallel to the role of a financial advisor and introspect- should you be proud of what you're doing or is there still scope for improvement?
Read More
Subscribe to ThinkTank
Network FP ThinkTank is an online professional journal with weekly articles written by India's leading practitioners and thought leaders. Get articles directly delivered to your inbox. Over 12,000 already subscribed.