Network FP Thinktank is an Online Professional Journal by Network FP wherein we share the articles written by top-class financial advisors and industry thought leaders from across India and the world.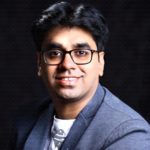 Deepesh Mehta
Founder & Chief Consultant, Happy Investor Finserv LLP
October 5, 2021
Reading Time: 3 minutes A professor wanted to explain the concept of simplicity to his students. The professor asked, "how do you eat an elephant?" The students were divided into groups to discuss this problem and find a solution for the question asked by the professor. A different group of students had different views. Some questioned the professor," How […]
Read More
Subscribe to ThinkTank
Network FP ThinkTank is an online professional journal with weekly articles written by India's leading practitioners and thought leaders. Get articles directly delivered to your inbox. Over 12,000 already subscribed.