Network FP Thinktank is an Online Professional Journal by Network FP wherein we share the articles written by top-class financial advisors and industry thought leaders from across India and the world.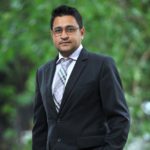 Neil Parikh
CEO, PPFAS Mutual Fund
December 29, 2020
Reading Time: 3 minutes We are currently grappling with a global pandemic of colossal proportions. Job losses, business closures, and high mortality rates have wrecked the social and economic landscape in varying degrees worldwide. Investors are seeking to hedge against such uncertain times by shedding their 'home-bias and avidly seeking to add foreign stocks to their portfolio. With no […]
Read More
Subscribe to ThinkTank
Network FP ThinkTank is an online professional journal with weekly articles written by India's leading practitioners and thought leaders. Get articles directly delivered to your inbox. Over 12,000 already subscribed.