Network FP Thinktank is an Online Professional Journal by Network FP wherein we share the articles written by top-class financial advisors and industry thought leaders from across India and world.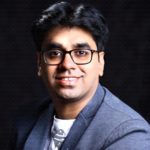 Deepesh Mehta
Director, Grow Wealth
October 18, 2019
In the course of advising on financial matters, we often end up sliding into the role of a guide, financially and otherwise. We experience clients coming up to us and asking for our opinion on matters and decisions that aren't necessarily financial directly. In such cases we become responsible for their life decisions. While this is a position of great privilege, it is also one with supreme responsibility. So, it is out duty to impart advice that goes above and beyond routine and generic tips. This week, Deepesh Mehta tells us in what ways we could add value while helping clients plan for their childrens' future.
Read More
Subscribe to ThinkTank
Network FP ThinkTank is an online professional journal with weekly articles written by India's leading practitioners and thought leaders. Get articles directly delivered to your inbox. Over 12,000 already subscribed.