Network FP Thinktank is an Online Professional Journal by Network FP wherein we share the articles written by top-class financial advisors and industry thought leaders from across India and the world.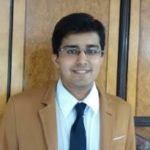 Jinay Savla
Partner, Circle Wealth Advisors
November 29, 2019
Reading Time: 5 minutes Today's article talks about a very deep rooted aspect of the Indian investing psychology-investing in physical assets. Over the years, the Indian investing population has been very openly affectionate towards certain classes of assets, and while that may have worked for some people in the past, changing times require a shift in the investment psyche too. Jinay Savla dives into the past that has culminated into this thought process, how it is affecting the investing present and what should be the way ahead in this interesting piece. Do share your views on this and your experiences with clients in the comments section below the article.
Read More
Subscribe to ThinkTank
Network FP ThinkTank is an online professional journal with weekly articles written by India's leading practitioners and thought leaders. Get articles directly delivered to your inbox. Over 12,000 already subscribed.