Network FP Programs
Network FP conducts 6-month QPFP Certification Program and ProMember Annual Continuous Education Program for Financial Advisors & Distributors. Check your eligibility and join the program.
ProMembership Program
Network FP's ProMembership program is a highly structured & a very practical Annual Continuous Education (ACE) program for financial advisors & distributors in India to help them grow & succeed. Currently serving 1,000+ members in 100+ cities.
Highlights of Program
Eligibility - Graduate + Industry Edu. + Professional Edu.
Weekly UpSkills, Monthly MasterClass & Annual Conference
Delivered by Practitioners & Industry Experts
Attend Live Sessions or Watch Recordings
CFPs & QPFPs - Take Quiz & get CPD / ACE Points
View Details
QPFP Certification Program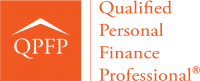 QPFP Certification Program is a 6 month online program for existing and aspiring personal finance professionals like financial advisors, wealth managers, financial planners, insurance consultants, investment advisors etc.
Highlights of Program
Eligibility - Graduate + Cleared Any One Industry Exam
100 Hours of education – Live + Recordings
Learn & Get 50+ Tools / Templates / Formats
Topic Tests, Module Exams, Mock & Final Exam
Get to use – QPFP marks, logo & designation
View Details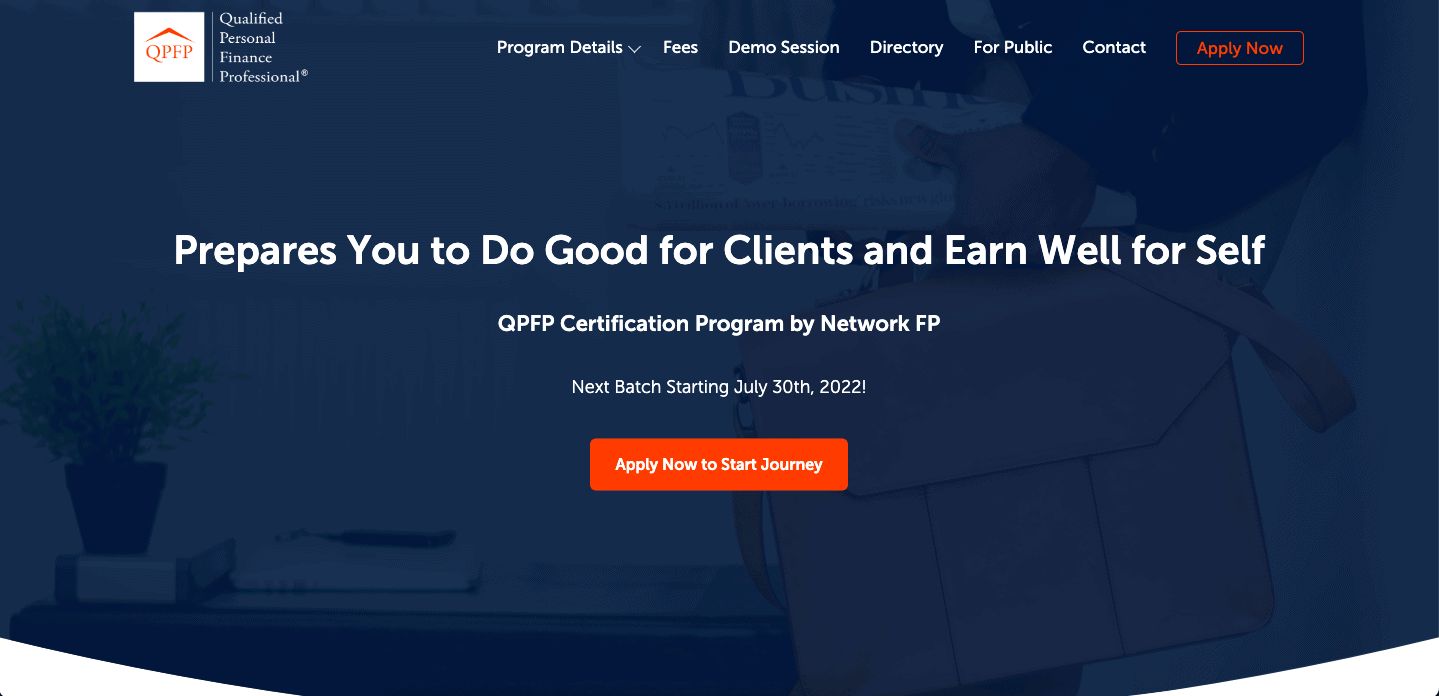 Upcoming Program
QPFP Certification Program
Learn the strategies and concepts of successful investing directly from India's most renowned names in Investing world so that you can confidently guide your investors & clients with the right investment strategies and opportunities.
| | |
| --- | --- |
| When | : Starting on February 18, 2023 |
| Timing | : 9:30 AM to 1:30 PM | 3:30 PM to 5:30 PM| Every Saturday |
| Venue | : Virtual (Live + Recording) |
| Fees | : ₹ 12,000 per module |
View Website
NFP ThinkTank
Network FP ThinkTank is an online professional journal with weekly articles written by India's leading practitioners and thought leaders. Get articles directly delivered to your inbox. Over 20,000 already subscribed.
NFP ClientConnect
Educating clients and prospects is the best marketing strategy
Join the Network FP WhatsApp Broadcast and get weekly educational images and content. You can in turn share these with your clients and prospects on WhatsApp & Social Media. Over 8,000 already subscribed. Follow this link to subscribe (Save number +919892018773 in your contacts)
Subscribe
Why Financial Advisors ♥ Network FP
NFP Team strives to deliver the best and is committed to the growth & success of our members, delegates and students. Here are some kind words shared by them.
NFP has helped me thinking beyond the common things. By networking with the industries expert was able to adopt new things before the compliance / Regulatory changes. It must be a best platform than any other industry of india has.

Nihar Shah

I have been associated with Network FP since 2016. This place has given me an opportunity to be recognized amongst fellow members, helped me scale up my business. I've grown and my learning experiences continue to increase with each knowledge session.

Khyati Vasa

To be a good advisors, one needs to be a good human being. I am glad that the focus of the conference was on becoming a good human being with good health.

Dharmendra Parikh

I am associated with Network FP since 2011. NFP has given me all ingredients to set up my practice. The continious learning experience is helping me to stay on track and focused

Uttam Sen, Kolkata

Network FP team is doing good job for Advisors fraternity. Their event management skill is amazing. As a member, I learn a lot of things which are helpful in my Practice. And as name suggest, Network FP is very good platform to connect with Experienced & Successful Advisors and new people of our fraternity.

Yogesh Pingle

Joining NFP ProMembership gives me the much needed weekly and monthly upgrade to my knowledge and skills. Plus provides me with required tools for my practice and I get meet senior industry professionals and IFAs. And along with it I earn CPD points also for my CFP Certification. Keep up the good work Team NFP.

Vishal Baxi, Mumbai

NFP has been very clear in terms of helping IFA in setting up their practice and making them understand with clear laid down process that can be accessed and worked upon in our own business areas. This has been of tremendous help. I have got connected with different IFA's and CFP's and the dsicussion with them has immensely helped me.

Vivek Pathak, Delhi

Learnings from Network FP has helped me in growing my practice by 40% over last year. Weekly upskills and monthly masterclass keeps me updated and also helps me remain positive by interacting with fraternity members.

Yeshwant Shingwekar, Mumbai

I am a Promember for last 3 years. Network FP has helped me in my personal growth as well as growth in my career through regular learning sessions and toolbox files. Also Annual conference is an event I look forward to. And now I can earn CPD points also to maintain my CFP certification. Thank you Network FP team!

Toral Somaiya, Ahmedabad