About QPFP Certification Program
QPFP Certification Program is a 100% cohort-based online program for existing and aspiring personal finance professionals like financial advisors, wealth managers, financial planners, insurance consultants, investment advisors, equity analysts, mutual fund distributors etc. Candidates completing the program over 6 months are awarded with prestigious QPFP Certification with a license to use the registered marks and designation of - Qualified Personal Finance Professional (QPFP).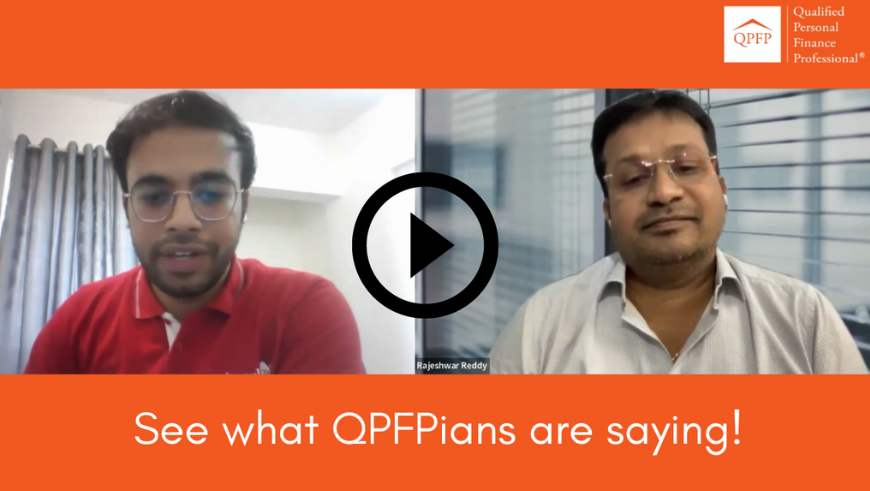 Program Highlights
Eligibility to Apply
Graduate in any stream + Passed any one industry exam
Comprehensive Curriculum
50 Topics plus 50 ProTools under four practical Modules
Top-Class Trainers & Coaches
Learn from 40 top-class practitioners, trainers & coaches
100% Online Sessions
Attend Weekly Live or Recordings as per your convenience
Tests & Exams
Attempt 1,000+ Real Life Scenario based Questions in Tests & Exams
Program Duration
Six Months. Need 6 hours per week at your convenience.
Who should join?
QPFP Certification Program is designed for both existing financial advisors and aspiring career aspirants. Anyone who wants to build a thriving career, want to go to the next level, do good for clients and earn well for themselves will find the program beneficial.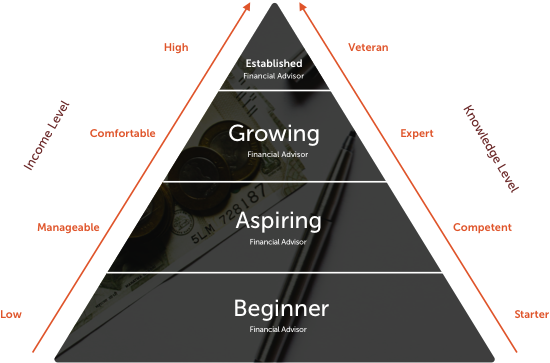 Established & Growing Financial Advisors
should join to rebuild their career / practice for the new world in a new way. May also consider nominating their team members.
Beginner & Aspiring Financial Advisors
should join to get super clarity, exact tools and required knowledge to build a thriving career / practice.
QPFP Program Curriculum
QPFP Program Curriculum has been very thoughtfully designed to deliver the exact learnings that are required to solve real problems of investors / clients and deliver immense value to their life so that you and your professional services are always in demand.
Module 1 - Foundation Course for Personal Finance Professionals
Topic 1 – Financial Consultancy Practice and Opportunities
Topic 2 – My Ideal Practice Model and Career Growth Blueprint
Topic 3 – Ethics, Responsibilities & Client First Approach
Topic 4 – Financial Maths & Time Value of Money – 1
Topic 5 – Financial Maths & Rate of Return – 2
Topic 6 – Macro Economics Impacting Investors
Topic 7 – Indian Investor Preferences, Trends & Mistakes
Topic 8 – Four Pillars of Personal Finance & Behavioral Finance
Topic 9 – Financial Goals Pyramid – Client Needs & Wants
Module Revision and Exam
ProTools - Module 1
ProTool 1 – My Practice Model Builder
ProTool 2 – Practice Indicators & Business Plan
ProTool 3 – Ethics @ Heart – Self Analysis Tool
ProTool 4 – One TVM Calculator
ProTool 5 – One ROR Calculator
ProTool 6 – TVM & ROR – Practice Questions
ProTool 7 – Risk Profile Questionnaire
ProTool 8 – Real Statement
ProTool 9 – Clients Goal Matrix
Module 2 - Designing Financial Solutions for Client Needs
Topic 10 – Organizing Financial Life & Debt Management
Topic 11 – Health & General Insurance Solutions
Topic 12 – Life Insurance Solutions
Topic 13 – Investment Solutions without any specific goals
Topic 14 – Children Education & Marriage Consultancy
Topic 15 – House Purchase Consultancy
Topic 16 – Retirement Accumulation Consultancy
Topic 17 – Retirement Distribution Consultancy
Topic 18 – Income Tax Consultancy
Topic 19 – Wills & Succession Consultancy
Topic 20 – NRI Investments & Consultancy
Topic 21 – Asset Classes and Asset Allocation Models
Module Revision and Exam
ProTools - Module 2
ProTool 10 – Family FIDOK & Ratios
ProTool 11 – Emergency Fund Calculator
ProTool 12 – Life Insurance Calculator
ProTool 13 – Financial Freedom Calculator
ProTool 14 – Children's Future Calculator
ProTool 15 – House Purchase Calculator
ProTool 16 – Retirement Accumulation Calculator
ProTool 17 – Retirement Distribution Calculator
ProTool 18 – Income Tax Calculator
ProTool 19 – Will Template
ProTool 20 – One Page Financial Plan
ProTool 21 – Asset Allocation & Assumptions
Module 3 - Evaluating Suitability of Personal Finance Products
Topic 22 – Health Insurance Products
Topic 23 – Other General Insurance Products
Topic 24 – Life Insurance Products
Topic 25 – Home Loans & Other Liabilities
Topic 26 – Employment Benefits & Government Schemes
Topic 27 – Real Estate & Gold Investments
Topic 28 – Evaluation of Investment Products
Topic 29 – Equity Markets and Direct Equity
Topic 30 – Debt Markets and Direct Debt
Topic 31 – Mutual Funds – 1
Topic 32 – Mutual Funds – 2
Topic 33 – PMS and AIF
Topic 34 – International Investing
Topic 35 – Other Investment Products – P2P, Passive etc
Topic 36 – Capital Gains Tax on Investments
Module Revision and Exam
ProTools - Module 3
ProTool 22 – Health Insurance Comparison Template
ProTool 23 – Complete Insurance Portfolio Builder
ProTool 24 – Life Insurance Comparison Template
ProTool 25 – Loan Amortization Calculator
ProTool 26 – Employee Benefits Calculator
ProTool 27 – House Rent vs. Buy Calculator
ProTool 28 – MF Investment Performance Calculators
ProTool 29 – Mutual Fund Whitelist Tracker – Equity
ProTool 30 – MF Whitelist Tracker – Debt & Hybrid
ProTool 31 – SIP Calculators
ProTool 32 – SWP Calculators
ProTool 33 – Stock Performance Analyzer
ProTool 34 – Capital Gains Calculator
Module 4 - Financial Consultancy Processes for Client Success
Topic 37 – Comprehensive Financial Consultancy Process
Topic 38 – Investment Consultancy Process
Topic 39 – Insurance Consultancy Process
Topic 40 – Retirement Consultancy Process
Topic 41 – Tax Consultancy Process
Topic 42 – Succession Consultancy Process
Topic 43 – Client Management Processes – Best Practices
Topic 44 – Financial Advisor Solutions & Technologies
Topic 45 – Industry Regulations and Compliance
ProTools - Module 4
ProTool 35 – Consultancy Process Matrix
ProTool 36 – Letter of Engagement
ProTool 37 – Data Gathering Form
ProTool 38 – Asset-Goal Mapper
ProTool 39 – Product-Goal Action Plan
ProTool 40 – Annual Review Template
ProTool 41 – Annual Client Satisfaction Survey
ProTool 42 – My Technology Framework
ProTool 43 – Global Best Practices Checklist
View Detailed Curriculum
QPFP Education Delivery Model
QPFP Certification Program is delivered 100% online wherein sessions and exams can be attended virtually by candidates from the comfort of their home / office or from a NFP LocalHub.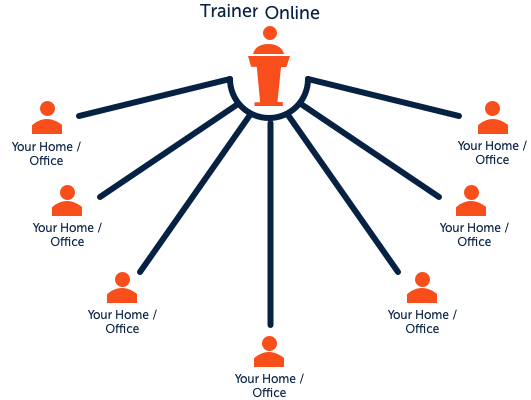 Attend Live Sessions
Sessions are live streamed every week at a fixed day and time. Candidates have an option to attend the sessions live if the timings are comfortable to them.
Attend Recordings
Live sessions are recorded and uploaded immediately on same day and can be accessed in online login portal. Candidates can attend as per convenience.
What QPFP Candidates Get
QPFP Program is designed to deliver high impact learnings. A 360 degree approach to professional education ensures the candidates get everything that is required to convert learnings into actions leading to career / practice growth.
100 Hours Training
Get practical learnings directly from leading practitioners and top-class trainers
50 Plus ProTools
Tools, templates, formats and calculators can be directly be used in practice / life immediately
1,000 + Questions
45 Topic Tests, 4 Module Exams, 2 Mock Exams and One Final Exam
Online Access Portal
Student only portal where you can watch all recordings, take exams and download handouts / tools
Query Solving
Get all your questions resolved by your peers, trainers or coaches or program manager
Practice Coaching
Get help and handholding by your coach to guide you with implementation of learnings
What QPFP Certificants are Sayings
Network FP has helped me build my practice, as it gives me a opportunity to learn, unlearn, relearn from industry experts and from financial planners who are actually on the ground. More importantly, its experience based learnings and that helps me to avoid making mistakes through experiences of other planners which further accelerates my practice.

Khyati Mashru

Mumbai

Network FP is providing a great platform for professionals like me, who are interested in improving their skills by providing monthly masterclasses and weekly upskills, we get to learn a lot and stay updated with the happenings in the financial market. Also the Toolbox is useful in Clients Goal and Investment related advise.

Yogesh Bulbule

Being from a remote location in Eastern India, I had no identity in the financial advisor fraternity. Network FP catapulted me to a position where I could develop rapport with lot of like minded financial consultants across the country. This has opened a lot of opportunities for collaboration. UpSkill, masterclass, toolbox, client connect are always a feather on our caps for value enhancement for our team and us.

Hemant Agarwal

Silguri

Network FP is a very good unbiased platform for the advisors in India. I have applied the teachings very much in my practice. It helped me to grow my business and grow clients' confidence in me and my team. Thank you very much.

Surajit Das

Hooghly

I have been a member of Network FP since the start of my practice in 2016. Has been my first and best decision. Apart from learning, I use Network FP colleagues as a sounding board too for any clarification or suggestion I need as part of my practice.

Rajesh Minocha

Hyderabad

I am a Promember for last 3 years. Network FP has helped me in my personal growth as well as growth in my career through regular learning sessions and toolbox files. Also Annual conference is an event I look forward to. And now I can earn CPD points also to maintain my CFP certification. Thank you Network FP team!

Toral Somaiya

Ahmedabad
Apply Now to Start Your Journey
Take the first step towards building a successful career / practice. Learn to do good for clients and earn well for yourself. QPFP Program fees i.e. Application & Module 1 Fees shall be payable after your application is approved by Network FP. For now fill the QPFP Application Form to get started.
Step 1 – Fill QPFP Application Form
Step 2 – Network FP verifies and makes offer to eligible & suitable candidates
Step 3 – Pay Application & Module 1 Fees
Next Batch Starts on July 30, 2022
Apply Now to Start Your Journey
Got Any Questions?
Write to us on
ruchika@networkfp.com
/
+919892047452