April 7, 2020
10 Digital Tools to Increase Small Business Productivity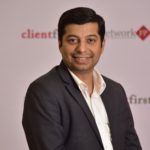 Viral Bhatt
Founder, Money Mantra
10 Digital Tools to Increase Small Business Productivity
Work-from-home, Skilling-up, becoming tech-savvy are the buzz words we have all been hearing ever since the Covid-19 outbreak has forced us to remain at home. There is a sudden change in the pace of life and we are all a little lost in different ways. Nobody likes to waste time,  and times like these where you suddenly find yourself to have a lot of it  definitely calls for utilizing your time in learning some of the best technology tips. Technology always helps us in saving time and speed up things in the normal course of life but in times like these, these are the tools that will help your business continue as normally as possible in the face of logistical adversity. From scheduling appointments to quicker Google searches, these updated technology tips and tricks help make things easier for you. With the Coronavirus Outbreak, everything is  paused, but there's always something brand-new and advanced that these technology tips bring for us.
We shall look at various tools in relation to what logistical problem it helps us to solve or what benefit it provides. Screenshots have been shared for some tools for the benefit of our readers:
1)  Replacing face to face meetings and interactions:
Social distancing means we cannot meet our clients, our team or associates, etc. Not being able to meet them does not mean work comes to a standstill
Video & Zoom Calls: Transactions, school lectures, job interviews, and all business activities have already moved online via video conferencing/Zoom calls. Managing customer relations through video-conferencing maintaining the personal touch will earn brownie points.
Website Link – https//zoom.us/
Mobile Application available on Android as well as iOS
2) Team Management 
How many of us depend on team meetings and interactions to keep our business running smoothly? While in office everyone is in sight and you can just walk over to a team-member and have a discussion with them, But is handling your team that is operating from home giving you sleepless nights? Not anymore.
Slack: Slack is a communication solution for teams. Irrespective of location, members can meet to discuss business issues over the platform. A positive benefit of this is that it has a private channel that supports private conversations. It has universal apps and real-time time active directory and features like guest access among others. It is increasingly being used in new hire training.
Website Link – https://slack.com/intl/en-in/
 Mobile Application available on Android as well as iOS
3) Skills
 Day-to-day work seldom leaves time for us to learn something new. We often envy students whose main objective in life is to continue to learn. We often run out of number of hours in the day to learn a new skill, a new concept, etc. Well, now is the time to do the needful.
Do an online course; Skill Up/Re-Skill : Several reputed universities are offering free online courses. TED-Ed (ed.ted.com) is another platform that has high-quality videos on various topics.
There are many other online learning websites that charge you for the courses, but it may be worth the time and money. Check out sites like Udemy, Hubspot , and others. gives free online courses and certifications to help small businesses to go digital during lockdown.
Website links – https://www.udemy.com/  & https://academy.hubspot.com/courses  
Mobile Application available on Android as well as iOS
4)  Prospecting and managing communication:
This is the time when existing clients need to be handheld and coached about dealing with market volatility. You may want to share information, reading material, etc. with them or use the time available to reach out to new prospects.
Mail Chimp: Mail Chimp is a tool that comes in the email which has opened tremendous opportunities in the marketing sector. A small business owner can now reach multitudes of people through email campaigns that would otherwise have been inaccessible.
Website link – https://mailchimp.com/ –
Mobile Application available on Android as well as iOS
It creates campaigns using the drop and drag feature, automatically sends emails to customers and integrates with superior platforms like Shopify to increase customer satisfaction and experience.
5) Infographics/Visuals:
Have we ever seen well made infographics/ marketing material and wondered if we will ever have the time and resources to do something like this ourselves? The time and here and now!
Canva: Canva is a graphic design platform that allows users to create social media graphics, presentations, posters and other visual content. It is available on web and mobile, and integrates millions of images, fonts, templates and illustrations.
Website link – https://www.canva.com/
Mobile Application available on Android as well as iOS
When it comes to price, you can't go wrong with Canva because it's free! You read that right, you can use every Canva template for free.
6) Accounts
Accounting, record-keeping and other such jobs give the best of us sleepless nights. Especially when you cannot just walk over to your accounts team in office or ask for a particular file from your cabinet, things get tough.
QuickBooks: Payrolls and bookkeeping operations can now be performed quickly. It is no longer a preserve for the expensive accountants, but anyone with a little instruction can operate this tool.
The small business owner will benefit from having his business well organized as well as balanced accounting. Other useful features include tracking of expenses, creating of customer invoices and estimates, and managing bills among others.
Website link – https://quickbooks.intuit.com/in/quickbooks-login/
Mobile Application available on Android as well as iOS
7) Social Media
This is an excellent time to build a good social media presence for your business as everyone is constantly on some or the other social media to pass their time.
Hootsuite : HootSuite is a social media management tool that measures your social marketing and plans for your messages. It can manage up to 100 social profiles and does analysis complete with reports for better performance.
Small Biz Trends terms this as an excellent tool in moving small businesses forward. It removes inefficiencies and ensures a faster work environment.
Website link – www.hootsuite.com
Mobile Application available on Android as well as iOS
8) Sales and lead-management
This is always an important and critical part of handling a business. Why not use a tool that helps make this a little easier?
Zoho CRM:  Zoho CRM puts tools in the hands of sales reps that make selling both smart and fun. With the help of features like real-time visitor alerts, lead prediction, and gamification, a sales team will spend more time having conversations with qualified leads than wasting time chasing the wrong ones.
Website link – https://www.zoho.com/in/crm/
Mobile Application available on Android as well as iOS
9) Organising
For all the super-organised people out there, there are some extremely useful tools that can help to seamlessly manage your time and tasks more efficiently. For those who find this to be a challenge, well maybe these are a good start!
Any.Do: Any.do offers a really slick mobile app that makes it quick to add tasks, organize them into lists, and add due dates. But where it really shines is with its daily "Plan my Day" feature, which forces you to schedule when you'll accomplish your various tasks so that you remember to actually do things.
Any.do also integrates nicely with Google and Outlook calendars, allowing you to see your appointments and your tasks in one place.
Website link – https://www.any.do/
Mobile Application available on Android as well as iOS
10) Surveys
We often don't find time to stop and listen-listen to your employees, listen to your clients, your associates, etc. Use this time wisely and get feedback from all quarter so that you can reinvent yourself better to suit their expectations. And what better way than to conduct quick surveys?
FormsApp: Surveys are the perfect way to gauge customer, employee, or even just public opinion about your brand. Get started the easy way: select a free online survey template from FormsApp (mobile application) or from SurveyHeart website.
FormsApp is the mobile application where it is useful to conduct Surveys online and to view responses in mobile device itself via Google Forms and SurveyHeart.
Website link – https://www.surveyheart.com/ 
Mobile Application available on Android only
Too much information is not a surprising thing in this age of technology. The very thing that came to rescue businesses in the name of know-how is the same that is bombarding us with a lot of data. Information that gets geared towards an audience is useful.
Small business owners grappling with this phenomenon are finding comfort in tools that help them find valuable information in the existing pile and can guide them make maximum profits while easing their ways of doing business.
These tools targeting business owners for increased efficiency simplify work making it easy to extract information and produce refined data that business people can effortlessly consume.
Do check these tools out and share with us what you liked and what other tools are worth checking out!
Disclaimer: The views expressed in this article are those of the author in his personal capacity based on his experience with the said tools. Neither Network FP nor the author endorse any app. Readers are requested to check the features and suitability of the tools before engaging with them or using any paid/premium versions. Readers are also suggested to review terms and privacy policies of the said tools to check for compatibility with their businesses.
---
16 Thoughts to "10 Digital Tools to Increase Small Business Productivity"