June 7, 2012
10 Ways to Acquire Clients & Grow Your Financial Planning Practice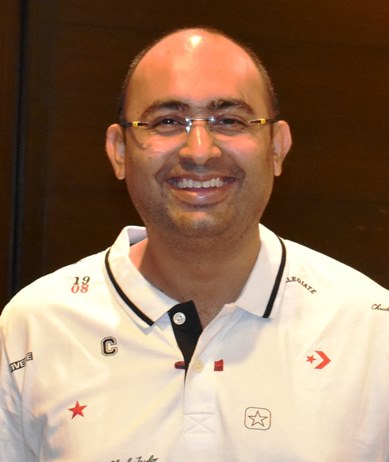 Nandish Desai
Partner-jagoinvestor.com
When I entered financial planning business, I really had no idea on how I will be setting-up my practice or how will I be getting clients! I think I have observed my business very closely and it's dynamics and with a lot of brain-storming (Manish and I) have found some tools and methods of approaches that helps in getting financial planning clients. We have given hours and hours on call to study our business and how we can take it to the next level.
We personally think that financial planning is not a traditional service or goods and it can't be marketed using traditional methods. This business has its own dynamics and it is really very important to try new ways with different clients. Jagoinvestor is into online model but this can be applicable to any model that you have. None of us is a CFP Certificant at Jagoinvestor, we love what we do and that is our only strength and qualification.
You may be thinking of becoming a planner (Novice) or you are a new planner (Competent) or already an established one (Master). I will try to see that you get some learning from my sharing. Read More and place yourself in one of the 3 Stages of Growth of a Financial Planner.
Now let me share 10 ways you can use to GROW YOUR PRACTICE. These are the ways that we have learned over a period of time, it has worked for us and I am sure they will work for you as well, just pick the one that suits you most and apply it to your practice.
1. Don't give them a taste
I have a very strong view about when you meet new prospects never give them a little taste of your services but actually give them all of YOU as a planner. Let the prospect experience you fully, never think if I will give more than this, then the person might not need me or won't come. Give all of the knowledge that you have because the prospects generate a lot of trust when you share things in detail, always see that you have a long conversation and you leave a deep impact on your prospect. This is real value addition; even if the prospect does not become your client he will say good things about you all the time. Many people have come to us after a long gap from having initial call because they had great experience in the first call itself.
2. Don't make them make hard choices
From the first call I have with prospects, I start to engage them with many different things; they feel as if the process has already started. So now the point is not to say YES or NO to my service the question is whether they would like to continue working with me or not. Never ask a prospect so what have you decided instead ask 'so would you like to continue having such experiences or not?' It is like if you put someone in a pool you don't have to ask them whether they would like to swim or not the point is they are having fun in water and now they would like to continue having fun or not.
3. Fill your calendar
You primary job as a planner is not to be on social websites and create connections and ask for endorsements. Your primary job is to fill your calendar with a lot of conversations. In my experience no business ever got created outside of a conversation. So see that you do this and do not focus on fees if you are new in this business. Never compare what other planners are charging. If you are struggling right now just see whether your calendar is filled with conversations or blank spaces. Get some NO's today, every news is good news in business when you create. Business happens actually in minutes. Capture how much time you spend on with prospects in each week. This is crucial!
4. Never focus on having more clients
When you focus on having more clients you stop focusing on the person in front of you. If you want to be a financial coach then focus on one person at a time, just serve one person, give him your best, change his financial life and then move on to another and do the same with that person. You will be little slow but will really have a thriving practice very soon.
5. Never discuss affordability
While talking with clients, I have faced issues with fees with a few of them. Now your job is to move the conversation from affordability to possibility. Keep them away from affordability because they will slip back when they are in that zone. The focus has to be on value and the kind of financial future that they want to create. I am very clear, that no client ever pays for financial planning or financial coaching they only pay money for their dreams, for their true wants, for their concerns that they want to clarify. Your job as a planner is to make them clear because when they are clear the decision of working with you happens naturally.
6. Practice speaking your fees
The very first fee I charged was 5k. I really use to practice in the mirror speaking my fees. Hi, this is Nandish and it takes 5k, 10k, 15k, 20k, 50k to do a financial planning project with me. I could see that when I speak 20k or 50k my voice tone would change, my throat would get chocked with a lot of nervousness. I wanted to run away and hide somewhere. After years of practice I am now so comfortable speaking my fees. It is as if I am giving my e-mail id to someone.
7. Focus on people who have money
Your practice will never grow if you only focus on people who don't have money. If you want to be an HNI you will have to serve HNIs.  A lot of planners I have seen focus on people who don't have money and then they wonder why they are low on clients.
8. Be the first one
I could convert many prospects into clients because I took the courage to tell the truth. Tell me who you would like most, the one who pleases you? OR one who tells the truth? I use high-flame language with people, which is nothing but truth and that makes conversions very easy and smooth. You can be the first one in investor's life to tell the truth, just try this and see how magical it is. Initially it used to take 2 weeks for us to convert a client, then it reduced to a week, then a few hours and now we have converted people in less than 3 minutes. It takes time to learn this but I am very clear it is a skill anyone can learn.
9. Testimonials
One of the methods you can try is to take a testimonial before someone becomes your client. Ask them to write an experience they would like to have after working with a planner. Now serve them in a way that this testimonial becomes real, also promise them that they will get much more than what they have written. Then start demonstrating and try to make the testimonial real. If you go on our website you will find many heartfelt testimonials, we call them as our 'love-letters'. One of our client after the service said I am not happy with the outcome, we did the entire process again with him and he said 'I love you guys'. Capture the body of your work in form of testimonials and videos, it really works. (See that they are real and not fake). Your clients will become your living, walking and talking brand ambassadors.
10. Really serve people
If you want to learn one thing from Manish Chauhan, then it is 'being of service'. His commitment to serve people is so high you can't even imagine. His arms would pain in the night but he will still reply to each and every comment, all by himself. He really does not have readers on the blog, what he has is 'raving fans'. If you want to earn more money first focus on serving people, build your skills, become competent and don't just be good at what you do but be great with what you do.
I could not cover all the points that I wanted to share but let's keep it up to here. I hope this sharing helps you as a planner. If you have some specific questions you can ask me in the comments section. Manish & I would really like share and teach all that we have learnt over the years with other advisors. Thank you for reading.
Authored by,
Nandish Desai
Financial Coach
Jagoinvestor.com
Ahmedabad
---
43 Thoughts to "10 Ways to Acquire Clients & Grow Your Financial Planning Practice"