July 3, 2013
4 mistakes a new financial planners make and destroy their future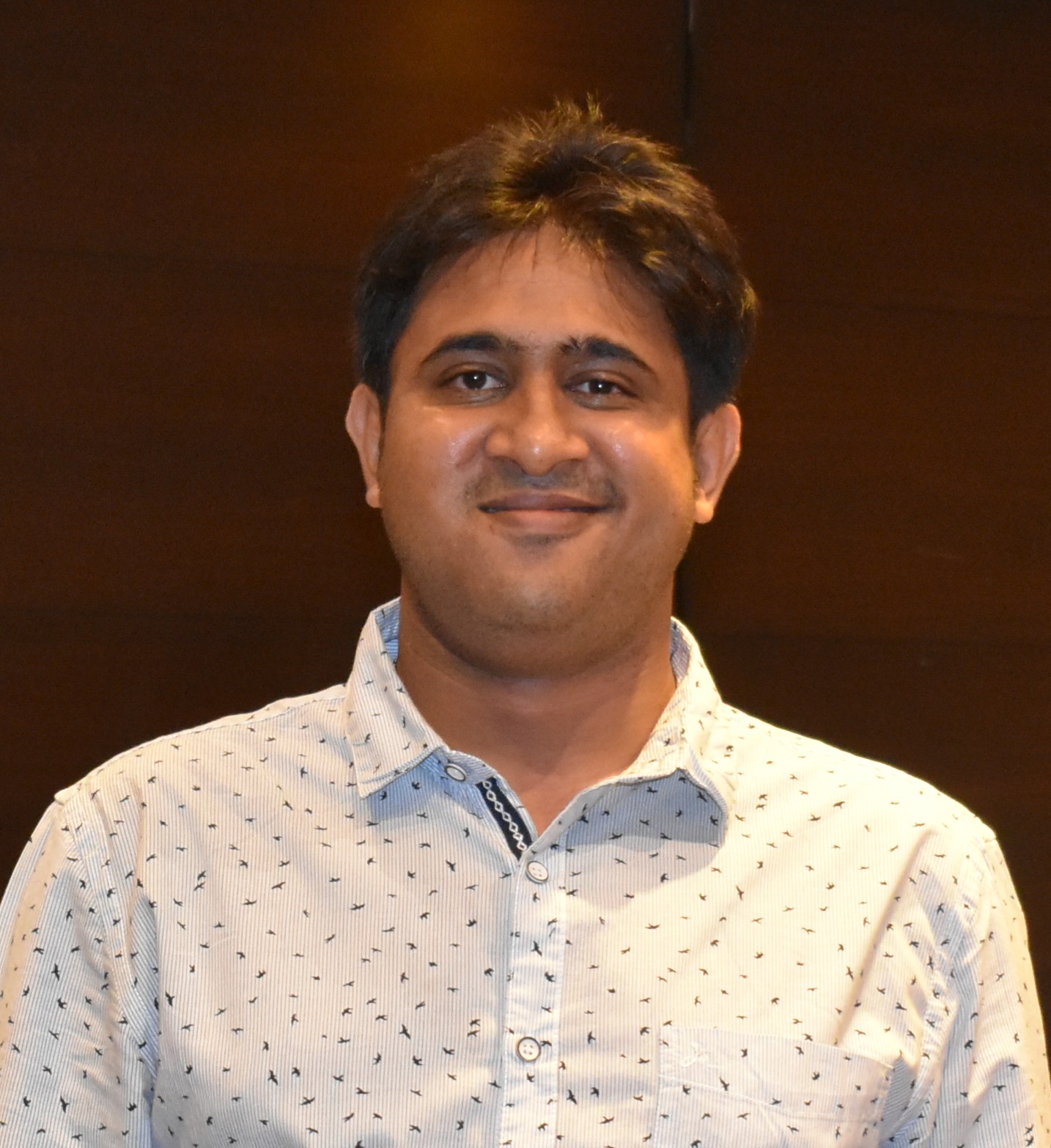 Manish Chauhan
Author and Founder at Jagoinvestor,com
Over the last 5 yrs , Me and Nandish have met many financial planners and have seen how they run their advisory practice. We also interact we many new financial planners who enter financial advisory profession with high dreams in their eyes. They complete their CFP and think they are here to make a killing, as advertised by Financial Planning colleges which are manufacturing CFP's like anything.
So I thought why not talk about some of the biggest mistakes we see new and upcoming financial planners make in this profession and which stops their growth and chances for success.
Here they are –
Mistake 1 – Trying to Copy Others
If only I could force every new financial planner in India, it would be stopping them from comparing themselves with other big and established financial planners . There is huge lack of creativity and innovation in financial advisory space. All I can hear from new financial planners are words like "Financial Plan" , "Financial Planning Software" , "AUM" and so called terminologies which has been into existence from decades . I see no one challenging the old model  just copied from US of A and dumped into India  as if it will do wonders here.  I see no planner talking about some exciting way to deal with clients. I see no planner wanting to take risks in devising a new way of client interaction, No one takes "client education" seriously thinking it will kill their practice.
All we hear is how a planner can start by renting a office, find out a financial planning software and sell financial plans to clients and then every year just do financial plan review. I am not saying that these things are not important. In-fact these all steps are necessary and already a tried and tested model . But I am saying why we don't have people who can say – there can be another better model which will work in India in a far better and acceptable way.
Every Financial Planner sets his/her advisory fees by benchmarking it to those financial planners who talk at conferences and appear on TV. The first thing we did recently at jagoinvestor is raised our Financial Coaching service fees to Rs 50,000 (For 8 phone calls) because that's what it deserves and provides value for. We never asked what other financial planners charge for this kind of service, because that's not the right way to set the fees for your service. You charge what you feel you deserve, its as simple as that. So stop looking at other planners and what they are doing. By doing so, you only limit yourself and nothing else.
Learn from other planners, take great things from them, learn from their experiences, but do not design your business or your model by just looking at others. Do not copy paste them. The day you stop looking at others, you will start growing as financial planner.
Mistake 2 – High Expenses in the Start
Most of the new financial planners do not think about the margins from their practice in the start. Firstly – the financial planning market is tough to crack, the revenues are not easy to generate and on top of it, most of the financial advisers creates structures and models which are extremely cost intensive from start itself . Starting from building website, to paying for software's, to office rentals , to hiring people and paying them salary, each of these costs and many of them are recurring in nature per month.
Unless you are generating Rs 50,000 per month, you cant break even on monthly basis in Mumbai or say Bangalore where you have rental expenses and 1-2 employees to pay and other costs. I see two reasons for it, one is – Hiring others to do the work which you could have done yourself, but you want to escape it because you do not want to work hard or want to put a little extra effort. Second huge cost is office rentals.
Some planners have been made to believe that if they do not have a nice looking office from day 1 – they cant be in this business. While a great office at a good place, is extremely important and a must have thing, but in initial phase of your career, you can always be a 1-2 man army and work out of home office. I know several financial planners who started working from home and later when they reached first milestone, started putting up an office somewhere. (Read this 120 page ebook by us where 10 established financial planner have shared their secrets, you will never get anywhere else)
No client whom you truly truly serve will ever mind if you have an office or not. When Nandish gets on call with some of our prospects and tells them we work from home office because we don't want to waste time travelling of office and would better spend it in growing their wealth and improving their financial life, they both start laughing and CONVERTS to client! and that happens only for a single reason, we are honest to them and speak only in their interest.
We at jagoinvestor are just 2 people army at the moment (Me and Nandish) and we do things at a scale that makes many financial planners feel that we are a 10+ people team. We have almost ZERO cost each month (every thing coming in is NET PROFIT) . We do not have rentals , we do not have salaries to pay to someone, we do not have admin costs, we neither have any travelling costs (we are into online model). However, we have some monthly recurring charges for website maintenance and hosting, But hey! – I had them even when I was not into this profession ! and we are not hiring anyone soon !
Coming to the main point, see how you structure your business model, how you design it, what is your model of servicing your client, where do you see things going in next 1-3 yrs because all these things will define how much is your margin and that can either break or make your career ! .
Mistake 3 – No Clear Vision for Their Business
We are running a master mind group for 37 financial planners at this moment (we just entered in 7th week) and we are surprised to see that most of them do not have clarity of what they are exactly into. Are they here only to serve HNI's ? Are they here only to get commission income ? Where do they see themselves in next 5 yrs ? Do they want to get into corporate training's or not ? Most of the planners do not have any ideas about any of these.
Things are happening randomly, whatever brings in money in their advisory is fine for them. Now, if your start is like this, it means you are just going with the flow and not creating your own path. You will never be focused, because you do not know when to say NO and when to say YES to clients or opportunities. Every small or big decision you take will be evaluated from a short term mindset and will not be aligned with a long term view or vision.
Rather than spending your first 1 month into useless things, better sit down and meet some established planners and talk to them , watch them, identify your strengths and what you would like to become as an organisation in next 3/5/10 yrs. Define your long term vision and what makes a person eligible as your client. What will you do and what you will NOT in your business.
A lot of new financial planners also don't give a try in creating their own financial plan! . Preparing one's own financial plan should be the first step of every financial planner. Unfortunately, not many do it which if done can give a lot of ideas and clarity about how you can make a financial plan valuable, which in turn would help them to sell their services better
Mistake 4 – Not Asking for Help
I see most of the financial planners not asking for help from others. Now – I do not mean to say that you bombard someone with emails and phone calls and start asking them any damn question. But I see no effort by any financial advisor to "receive" any help from someone they appreciate or admire. When I visited a advisor event, I was there to share all our secrets and processes and any help anyone wanted on website management, excel, SEO, Email Marketing, financial plan creation,prospecting or blogging, and I thought some advisor will come to me and say – "Hey Manish, Good that you are here, I wanted to know … (fill what you want from us)" . BUT – To my surprise, I got some Hello's and then was busy eating lunch and breakfast in the corner somewhere and no one asked me anything.
This can happen because advisors might feel shy or think the other party will not teach them anything or share with them. But its not entirely true. There are tons of amazing people in our industry, whom if you ask for help – they will give you so much that you would not be able to consume it.
One of the lady financial planners from Bangalore once called me after some months (she was in the Network FP event) and asked me something on financial planning and also appreciated on my 2nd bookand then I shared with her so much that she was literally shocked. She could not believe how can I share so much with a competitor? I told her, the biggest joke in financial planning industry is that there is any competition around, A nation where every second one future propect is born,only competition can help us. We want at-least 1,000 times more competition if we want the industry to succeed and become massive.
Most of the financial advisors who are new in the profession, do not go places and meet new people. They should pay and go to some good conferences and do lots of networking with other advisors. Joining various social and cultural groups and developing interest in many other fields which would in turn open up new groups to you will expose new planners to many new people who may become their clients. The added advantage would be a more fulfilled public life.
Coming to the point, A good level of sharing is not happening in Financial Planning Industry, because no one is asking for it. If you feel there is someone who can help you, go ahead shoot an email, give a call to say "Hello" and treat them for a nice breakfast and tell them you admire them and want to learn from them. I don't see a reason why some one will say NO , unless they have wrong understanding of how business works ! .
"This article appeared at http://jagoadvisor.com/4-mistakes-a-new-financial-planners-makes-and-destroy-his-future/ and has been republished with permissions.
Authored by,
Manish Chauhan
Financial Coach & Chief Blogger
Founder JagoInvestor.com
Pune
---
30 Thoughts to "4 mistakes a new financial planners make and destroy their future"