July 30, 2014
4 Most Powerful Ps for Financial Advisory Practice Management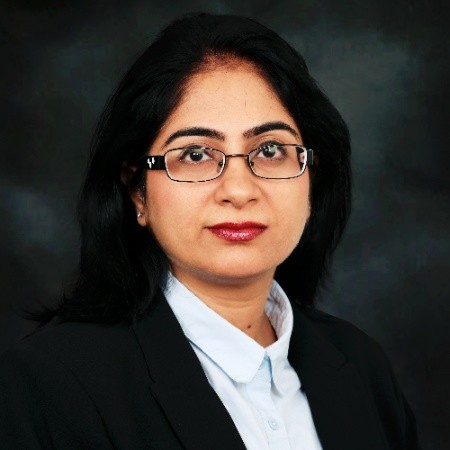 Shalini Dhawan
Co Founder & Director
Financial Advisory Practice Management means how do we acquire clients, retain clients, engage with them, control quality of advice, retain employees, improve businesses per client, adhere to compliance, technology solutions, outsourcing etc. Let's see what would be the most important areas in one's practice that one can focus on to move to the next level.
Proposition
I think this is by far the most important P of advisory practice. A lot of us in the financial advisory field tend to think of the advisory business from what we offer to our clients. We say we do financial planning, wealth management; goal based planning, investment management etc. but is not able to formulate a value proposition which is worded in the client's language. We fail to create a proposition that resonates with our clients. A truly successful value proposition is a promise that you make to your client, one that should be showcased in all your dealings with your clients.
Of course this assumes that firstly you know who your client is, i.e. we have a clearly identified target client / group. What I am hinting at is the need for us to not only formulate a value proposition that our client identifies with, but a step before that, which is first identifying who this target client is, i.e. profiling him/her, her likes, dislikes, what does he do, what does he need, where does he live, where does he work, what are his money worries and so on.
Once we are able to clearly detail this, writing a value proposition would be a fruitful exercise and would help us come up with a value proposition that is truly unique to our firm. Please remember that in trying to please and serve all clients, we can truly serve none. Thus, the pressing need to arrive at a target client and a unique value proposition.
Once we have a unique value proposition defined, the next task would be to understand – how do we deliver this value proposition to each and every client of ours. What do we do first, second and so on. This brings us to the second P of Advisory Practice – Process.
Process
For the delivery of your value proposition, there may be many different areas of your business that may need to work in sync, much like an orchestra. There could be Marketing, Brand Building, Client Acquisition, Client Servicing and Retention, Research, Planning, Technology and many more areas of input needed. For the different areas to sync up a business need processes.
It would be helpful to write out processes in a simple step by step method, for each of the important activities – client sign on, client financial plan, investment plan, investment execution, client communication and many other important activities, to maintain quality and consistency in operations. Processes also help as your client base grows and more team members join. Processes help you as all team members are learning through the same language, i.e the language of the step by step processes that you may have written for different roles with your practice.
People
As mentioned earlier, for the consistent delivery of your value proposition, you may need Marketing, Client Acquisition, Technology, Client Servicing and Retention, Research, Planning and many more focused hands to work in tandem. Of course, as is the case in a newer business / practice, initially the founder would be wearing more than one hat and handling many roles. But I would urge all of us to stick to our core competency of whatever it is that we find we are truly good at – whether client acquisition, or planning or what have you, and nurture teams and colleagues to efficiently delegate the other areas out to.
Without efficient people and a smart team, even the greatest of achievers and leaders may not have reached where they are today. Remember you cannot do all of it and all alone. In addition, one could also think of what areas would be handled in house and which ones would be outsourced. Accordingly one would be able to draw up a steady team of resources that bring in those much needed and varied inputs to play out your value proposition.
Plan
It is very interesting that, as financial advisors / planners are very busy making financial plans for our clients. But when it comes to us, our own practice, we do not have a plan for our practice. It's high time to do some hard thinking and make a business plan for your practice. As a part of the business plan, there would be thorough introspection needed on your part. Where did you begin your practice from, where have you reached, how did you reach here, where do you want to go (in terms of growth, revenue, target client, aum, whatever may be your chosen parameters).
As George Harrison once wrote in his song "Ah yeah, you pay your fare, and if you don't know where you're going, any road will take you there". As we preach so we must practice. A well thought out business plan gives you the necessary visualization to take your business to the next level.
Also remember what got you here, will not take you there. Our business environment is a constantly changing thing. For a business plan to succeed, you would need to spend time in having a strong grip on business numbers and a clearly defined goal on where you want to go. Once you have your targets set (in whatever parameters you want to choose), you need to then drill down to the activities that you would need to do on a monthly basis (even weekly if you can), to ensure that you get closer to that target as every month passes. And don't forget to match actual versus target at each month end.
To sum up, I would like to quote Albert Einstein who said – "Insanity is doing the same thing over and over again and expecting different results". So, do something different and see the results.
Authored by,
Shalini Dhawan
Director
Plan Ahead Wealth Advisors Pvt Ltd
Mumbai
---
13 Thoughts to "4 Most Powerful Ps for Financial Advisory Practice Management"