October 25, 2012
8 Killer Myths that Financial Planners Believe in and its killing their Business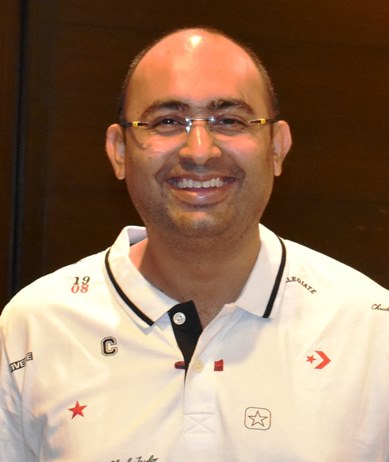 Nandish Desai
Partner-jagoinvestor.com
This article was first published on JagoAdvisor, a blog for helping financial advisors run by Manish Chauhan & Nandish Desai of Jagoinvestor.
Today, I want to talk about some of the myths, which most financial planners believe in ! These myths are destroying their business and stopping them from growing their advisory practice. Lets talk about them one by one.
Myth 1# – Teaching clients about elements of Financial Planning will kill my business
Some time back when Manish had put a goal calculator on our website www.jagoinvestor.com. One of the planner asked him – "If you will teach your readers how to plan for the financial goals, how will they come to you for financial planning ? They can do it themselves ."
I could only laugh on this !
Clients do not come to planners only for calculations, they are not coming because they don't understand complex formula's. If that was the case , people would have searched for formulas on Google and could have done most of the things on their own. In reality, clients come to a financial planner mostly for 2 things (Find a full survey on what clients wants from financial planners) . First is because they want to be very sure of what they are doing , so they want a strong second opinion from an "expert" and the other reason is because they trust you will offer a unbiased advice to him, which he might not find himself . Obviously the analysis and calculations are the part of the whole process , but that's the the primary thing he is looking for.
Myth 2# –  MORE clients will make me a successful financial planner
Just because you have more clients, It does not mean you will become a successful planner. Your success depends on the contribution you make in investors community. It matters how many lives have you impacted. It depends on how well you serve investors who choose to do business with you. Spend some time and articulate your definition of "success practice" . It has to inspire you to do good work with people. Build your inner circle and continue to cater their needs. This business is not about just having more clients, but it is about having good clients who wants to refer you to other people and want to work with you on an ongoing basis.
At the end, you might end up having MORE clients, but just having more clients does not mean anything. A lot of planners might brag about having 1,000 clients, but most of them look at planner as a plain agent who helped them in transaction, not as a life changing planner whom they can fall back upon.
Myth 3# –  Lower fees attracts lots of clients
If you throw peanuts, only monkeys will come
The only thing that attracts investors to a financial planner is value addition. Investors want to know what value you are going to add to their current financial life. Your fees should just be equal to the value you add, not less , not more. If you are not able to charge even a small fee, it means its time to question your value addition! . When business goes down, the first thought that can strike you is "May be I need to lower my fees". During turbulent time look at your value bucket. It's time to fill your value bucket and again start to have conversation with your potential clients.
We are aware of a financial planner, who initially spent a lot of money on his website and created catchy video and content to attract clients, but later when things didnt work and clients didnt come, he started offering services for a lower fees and eventually started to make free financial plans for people (may be because he wanted to earn by commissions). Quality clients dont come for FREE things, they come for High Quality service. One of our financial coaching clients once told us, that he feels 25,000 is a small fees for the kind of work we do with our clients (on phone)
Lowering fees or giving something for nothing is preparing to get out of any business. When you lower your fees, business becomes a nightmare. You can always provide some gift coupons or freebees to your prospects, but at the end it should not be a lower fees.
Myth 4# – I should just focus on getting more clients
Don't just focus on getting clients, rather focus more on opportunities that your business has to offer. The more you focus on the business opportunities the more you are able to grow or expand.
I and Manish, get on a one hour call every week to discuss what more we can do in our business? What kind of products and services we can offer to investors? . We discuss opportunities that we can explore keeping in view our strengths and weaknesses. In our Jagoinvestor Model – We saw 1 day personal finance workshop as an opportunity (No , we dont do SIP and Term plan kind of basic things in that, we do really amazing things there) and we designed and delivered workshops in Pune and Bangalore (will be doing more in future) . Choose to step into the unknown as that is where great opportunities reside. Just dont get hooked to one thing called "Financial Planning" . Think of many other things which can come out of you.
Myth 5# – If I can complete CFP, I can really own my advisory business
Our financial planning profession has two sides to it, the hard part and the soft part. Completing CFP is soft part. Building website, printing your visiting cards, designing your logo or forming a company, attending various workshops and programs are soft part of this business. One can really complete them without much issue, you can always hire someone, pay the money , put some time and complete these soft parts ! . The CFP course or any other kind of curriculum always talks about the soft part (that too incomplete).
This is where the game begins.
The hard part of the business is where you are going to face real challenges. You have to demonstrate your skills out in the world for people to trust you. You have to devote time in selling your services, talk to people, show them the value of what you can do for them, as sales is the hard part of your business without which – you wont achieve success. thats the hard truth.
After a few interactions with people, you will suddenly realize that "Putting CFP on your visiting card is not helping you much". By the way we are not against CFP (It is a wonderful program to participate). CFP can only be the small and minute part of the game, not the GAME itself! . Get this very clearly! . If you want to increase your income, you cannot escape the hard part of your business. (Like it or not). Without mastering the hard part of this profession you cannot reach greater heights.
Myth 6# – I just have to get popular to become successful
Stop putting your efforts in just getting your name out in the world. A lot of financial planners want to become popular, they want to get featured in some column of newspaper or want to appear in media (they than share it on facebook and take the pride, as if they have won the world). This should not be your focus. Your focus has to be on the investors, you are working with!.  Really put your best effort in serving investors. We are not saying don't appear on media and newspapers, it definitely adds to visibility and spreading of your name, but don't make it as your primary focus.
If you have something special in you, it will surely reach to people. Instead of chasing fame, give your best to what is in front of you. The fame will come on its own. Manish never intended to write book ever, but his work through Jagoinvestor website got his first book assignment, the CNBC guys asked him if he would like to do a personal finance book.
Myth 7# – People are not ready to pay
Whoever says that "People are not ready to pay" – is meeting and talking to wrong set of people. Everyone is not going to do business with you. Not everyone is looking for "financial planning" service . Some will say YES and some will say NO to your offerings. If more people chose not to do business with you that does not mean "People are not ready to pay" . Soubhagya Kumar , A Financial Planner confirms that fees can be charged from people , here is what he says
"who said ppl are not ready to pay fee, it's just you and I that keeping product selling approach in mind, thus get hesitated asking for fee. I run Fee-Only model, I proudly ask fee.  I always go by acquiring quality clients instead piling up number of clients and this what USP of my business."
If you are not able to charge fees, all it means is you are not able to show them the value in your service and they will reap back some benefits from you, and hence, you need to sharpen your Asking skills. "Clients are not ready to pay" is just a story you tell to yourself, when you face a few consecutive rejections. When someone say NO, simply move to the next person as NO stands for NEXT OPPORTUNITY
Myth 8# I am entitled to have a successful practice
Because you are a nice person, you are a go-giver, you are good with technology, you are good at networking, you have a great blog, you appear on tv, you write in newspaper, you prepare great financial plans or you are a CFP certificant, does not mean you are entitled to build a successful practice. Yes, all these things are element for helping you build you practice, but you need to constantly engage and innovate  with your process of client creation. You have to sit with an investor and help him resolve his concerns in the area of money. You have to find out ways to add value to investors financial life and help people in growing their wealth. Nothing guarantees you success in this profession. You have to keep working on your strategy and keep learning dynamics of our profession.
Conclusion
These 8 myths are nothing but your belief system that gets in your way to build your practice. Really take out some time and make a list of all such non-supportive thoughts that you carry in your mind. It's time to flush them out from your life. Hope being on this blog is a learning experience for you, if you have any specific questions feel free to write to us or leave a comment and we will help you build your practice.
Authored by,
Nandish Desai
Financial Coach
Jagoinvestor.com
Ahmedabad
---
4 Thoughts to "8 Killer Myths that Financial Planners Believe in and its killing their Business"