October 11, 2019
8 Motor Insurance Add-ons that will save you money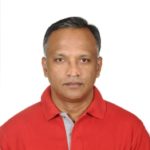 Purandar Bhavani
Director, India Insure
8 Motor Insurance Add-ons that will save you money
Wondering what ADD-ONS are? ADD-ON's to Motor Insurance is the optional riders that can be bought by paying an additional premium to enhance the coverage of your vehicle. Let's go back to basics to understand the importance of ADD-ON's.
A comprehensive motor insurance policy covers your vehicle basis the Depreciated Car value (IDV) in case of accidental damage, theft or total loss.
But does a comprehensive policy cover all scenarios?? Well, the answer is NO and this will result in your claim being rejected or settled partially resulting in out of the pocket expenses.
Let's understand some of the scenarios with relevant examples.
Scenario 1 – While driving on a busy highway you face a severe accident resulting in irreparable damage to your car. At the time of purchase, your car was of INR 15 Lac but the current IDV as per your policy after 2 successful renewals is INR 8 Lac. This will result in an insurance company paying you only ~8lac. Your loss is 7 Lacs.
Scenarios 2 – During heavy monsoon season you find yourself driving in a waterlogged low-lying area. This results in water entering your car bonnet and sweeping into the engine, gearbox and across the various parts. Accidently you start the car and the engine gets jammed due to water ingression. The cost of repairing the engine will not get covered under a normal Comprehensive policy.
The above scenarios highlight the limitations of a comprehensive insurance plan. But to overcome such and many more complex scenarios, insurance companies offer various ADD-ON's at a nominal cost.
So, lets let's understand 8 Common Motor Insurance ADD-ON's that will save you money.
1. Return to Invoice
What is Return to Invoice Add-on?
Return to Invoice Add-on also called as Gap Insurance pays the difference amount between the IDV and the invoice amount of the car along with road tax , insurance charges & registration charges (paid at the time of purchase of the car) if the car meets and accident which amounts to Total Loss / Constructive Total Loss / Total Theft.
How does it Work?
Suppose you bought a car for Rs 16,34,341 (inclusive of all taxes & insurance) and the car is totally damaged or stolen because of depreciation you would get only Rs 8,39,123 and you will have to pay the balance out of your pocket to replace the car. With the Return to Invoice Add-on, you would get the entire amount back.
When should you Buy it?
You should consider buying Return to Invoice Add-on if you
i. Park your vehicle in a locality which does not provide secure parking
ii. Park your vehicle in a theft-prone area
iii. If you travel long distance on a heavy traffic route frequently
The Catch!
Some insurers offer this cover only for New vehicles and vehicles up to 3 years old that are currently being manufactured and are not obsolete. An additional premium applies to avail this cover.
2. Emergency Roadside Assistance
What is Emergency Roadside Assistance Add-on?
Machines can breakdown. A car is a Machine. CA car can breakdown.
So, if your car breaks down due to any reason be it empty fuel tank or flat tyre or engine failure or forgetting your key inside the car the Emergency Roadside Assistance (ERSA) will make sure that you get required help without any hassle.
Scope of Emergency Roadside Assistance?
The scope of Emergency Roadside Assistance varies from Insurance company to Insurance company. Below are the 15 general coverages which ERSA provides
i. Battery Breakdown
ii. Minor repairs
iii. Flat tyre
iv. Message Relay
v. Towing
vi. Provision of spare keys
vii. Fuel provision
viii. Accommodation
ix. Alternate transport / Taxi Benefit
x. Referring a Legal Advisor
xi. Accommodation Benefits
xii. Referring a Hospital
xiii. Guidance for minor faults
xiv. Arrangement of rental vehicle
xv. Emptying of fuel tank When should you Buy it?
You should consider buying the Emergency Roadside Assistance Add-on if your vehicle is subjected to a condition such as heavy traffic, regular long-distance commutation, frequent change in the driver and alike.
The Catch!
Some insurance company may offer ERSA for no cost while some may charge an additional premium.
3. Engine Protection Cover
What is Engine Protection Cover Add-on?
The Engine Protection Cover Add-on pays for the claims arising out of expenses incurred due to consequential loss or damage to the ENGINE OR GEARBOX on account of water ingression/leakage of lubricating oil / Damage to Gear Box / Undercarriage Damage.
How does it Work?
Example –
If you stay in a low lying area and during monsoons if it rains too heavily and results in flood the water will enter in your car engine and cause damage to it. The cost of repairing the Engine will be paid by Engine Protection Cover.
When should you Buy it?
You should consider buying the Engine Protection Cover Add-on if
i. You stay in an area prone to waterlogging.
ii. You have an expensive/new car.
iii. You drive on highways or crowded fast-moving routes.
The Catch!
The claim under Engine Protection Cover Add-on might get rejected if
i. If a claim is intimated to the Insurance Company after 30 days of the happening of loss or damage.
ii. The repair has been carried out without prior approval from the Insurance Company
iii. The repair has been carried out at a garage unauthorized by the Insurance Company
iv. If the vehicle is subject to force start when submerged underwater
v. If a vehicle is being driven after an accident
4. Zero Depreciation Cover
What is Zero Depreciation Cover Add-on?
Zero Depreciation Cover also called as Nil Depreciation / Bumper to Bumper cover is an Add-on that nullifies the effect of depreciation on various components of the car. This helps during the time of claims, as the insurance company has to pay the actual cost and not their depreciated value of car components.
How does it Work?
Every asset is subject to Depreciation.
Simply put depreciation is the Continuous reduction in value of an asset due to ageing.
In case of a vehicle, various components depreciate at different pace thus attracting different depreciation rates. So, while settling a claim the Insurance company factors this and pays the settlement amount at a lesser value (depreciated value) and you end up paying the balance amount.
Example:
You run your car into another vehicle on a blind turn causing damage to your car. The damage caused due to the accident calls for replacing certain parts worth INR 5948. With a Zero Deprecation Cover, the insurance company will pay the total cost of the parts whereas without a Zero Depreciation Cover you will have to pay a part of the cost.
When should you Buy it?
At the time of purchase of the vehicle as accidents are uncertain and with bad road and heavy unregulated traffic, you might, unfortunately, face an accident.
The Catch!
Some Insurers limit to a number of claims you can make under this Add-on. Depreciation is applicable to tyres and battery of Vehicles. The claim might be rejected if the insurance company is not notified within 30 days of the happening of the loss or damage.
5. No Claim Bonus (NCB) Protect
What is No Claim Bonus (NCB) Protect Add-on?
No Claim Bonus Protect is an Add-on that protects your accumulated No Claim Bonus discount even if you file a claim in the policy period.
How does it Work?
No Claim Bonus (NCB) is the annual reward (in the form of a discount on OD premium) which an Insurance company gives on account of a claim-free year. Accumulating NCB over the years helps to lower the premium. In case you file a claim, the NCB will automatically round off to Zero. This way you will have to pay the entire premium amount.
But with an NCB Protect Add-on, you can file a certain number of claims (depending from insurance company to company) without losing the accumulated NCB and hence pay the reduced premium amount.
No-Claim Bonus (NCB) protect Add-on can be transferred to a new insurance company if you transfer your Policy.
When should you Buy it?
i. If you commute on routes which are highly regulated by traffic authorities
ii. You have a safe track record The Catch!
Under No-Claim Bonus Protect Add-on you will be able to file a fixed number of claims usually 2 -3 (varies from insurer to insurer) during the policy period.
6. Daily Conveyance Benefit / Garage Cash
What is Daily Conveyance Benefit / Garage Cash Add-on?
The Daily conveyance Benefit is an Add-on that pays fixed daily allowance for your travel for a certain number of days due to the unavailability of your car on account of theft or repair work in the Insurance company authorized garage.
How does it Work?
If on account of accidental damage or loss your vehicle needs to be in the garage for for a certain number of days you will be paid fixed allowance under the daily allowance / daily conveyance / garage cash Add-on.
To claim the Daily conveyance allowance Add-on you have to intimate the insurance company within 24 hours of loss or accidental damage (Partial /Total). The Add-on will compensate after the first assessment of vehicle and if the vehicle is under repair in an authorized garage.
The Catch!
Various insurance companies have set of limits to number of claims which are admissible under this Add-on
Losses arising out of act of Good perils, riots & strikes.
7. Accessories Cover
What is Accessories Cover Add-on?
Accessories cover is the add-on which helps you claim for the damage caused to the externally fitted electrical and non-electrical enhancements to your car.
Scope of Accessories Cover
Electrical Accessories – Brake light, music system, fog lights, and air conditioners (If not a standard fitment)
Nonelectrical accessories – Seat covers, alloy wheels, interior fittings, etc. When should you Buy it?
If you have a lot of expensive fitments in your car.
The Catch!
CNG/LPG kit, Biofuel Kit is not covered under Accessories cover.
8. Consumable Cover
What is Consumable Cover add-on?
The consumable Cover add-on helps to claims for vehicle components used during repairs.
Scope of Consumable Cover add-on?
i. Engine oil
ii. Gearbox oil
iii. Nuts and bolts
iv. Oil filters
v. Lubricants
vi. Washers
vii. Distilled Water
viii. Brake oil
ix. Grease
x. Power steering oil
xi. AC gas oil
xii. Radiator coolant
Items of similar nature except for fuel.
When should you Buy it?
Buying a consumables cover makes sense for high end vehicles as the cost of these consumables could be expensive.
The Catch!
For low-end vehicles the amount of additional premium may not justify
So, enhance the protection of your vehicle at a nominal cost with ADD-ON's. But be prudent while selecting the add-on's, factor in your driving skills, your driving conditions, your driving topography, condition of your car and most importantly the additional premium.
Comparison of Motor Insurance Add-on's availability across various Insurance companies:
---
2 Thoughts to "8 Motor Insurance Add-ons that will save you money"