September 28, 2017
9 stages of Woman and Financial Planning for her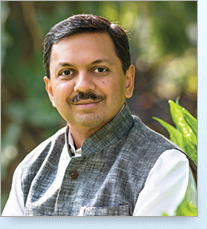 Gaurav Mashruwala
Financial Planner, Author, Speaker, Columnist
9 stages of Woman and Financial Planning for her
As per scriptures "Wealth is depicted as female – Mother Goddess." "Wealth has not been depicted as male (father.) Only those families which respect wealth like a mother will hold on to wealth for generations. Treat the female child as the blessing of GOD and depiction of wealth. Birth of girl child is the arrival of Laxmi. Treat that Laxmi with complete respect and dignity.
1. Girl child – Start investing for her future. For her higher education, marriage, and other requirements. Consider 'Sukanya Samrudhhi Yojana." Health insurance for her when she is 91 days old.
2. Teenager – Give her pocket money. Empower her to learn to banking, let her track her expenses and manage her budget. Expose her to money management like son. Teach her financial goal setting. Let her be part of family budgets and investment. She will be managing household finances eventually.
3. The first job – Let her manage her salary, interact with C.A., file her income-tax, encourage her to start SIP for her future. She should know all about investment, health-life insurance etc. and most important Life insurance.
4. Newly married – Discuss with husband, equal role in setting the financial goal, husband-wife jointly manages the family budget,  monitors and reviews their finances, add her name in all the bank accounts, investments, make her nominee etc. Make the list of jewellery received at the time of marriage (Stree dhan.) Take pictures of those jewellery. Let her have bank locker to keep her jewellery. Visit financial planner along with husband and other financial advisors.
5. First child – She is now a mother. Her financial habits will get passed on to a child. Ensure she is completely aware of family finances. Also, some investment dedicated to her retirement; old age. Her name should be added in the house where a family is living (nomination is NOT good enough.)
6. Nearing retirement (can also be mother-in-law with the marriage of her  child.) Complete control of finance. She also has Power of Attorney from husband. Check out health insurance. After retirement, cover from an employer may not continue. She should know names and contact details of C.A., health-life insurance agent, mutual fund agent, & the stockbroker.
7. Post-retirement – Manage corpus. Out of retirement amount received invest to ensure there is regular income for her to spend way she likes. She should not be made ask husband/children for her pocket expenses. Make WILL. Funds to fulfill her hobbies which she did not pursue to take care of the family.
8. Grandmother – Maximum possible health cover, no need for life cover, regular income for her pocket expenses. Modify WILL.
9. She is 'ALONE.'  – Transfer all investments from husband's name to her name. Add a name of someone as her joint applicant. In case there is a problem with her signature, get Power of Attorney. She may forget things — let elder members of a family with whom she is comfortable be aware of her wealth. Modify WILL.
Note: This was Navratri Special show on CNBC – Hindi/Gujarati by Gaurav Mashruwala on 9 Stages of Women and Financial Planning for her. 
---
One response to "9 stages of Woman and Financial Planning for her"