June 11, 2012
Best One-liners from Network FP's Successful FP Campaign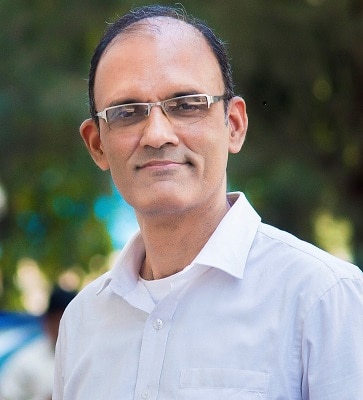 Suresh Sadagopan
CEO, Ladder7 Wealth Planners Pvt. Ltd.
Network FP organized workshops on "The Making of a Successful Financial Planner" by India's top financial planners across the country in 6 cities in the month of April. Throughout the campaign Sadique Neelgund was giving live updates to the rest of the financial planners in the country by tweeting their best one liners.
I have tried to compile his tweets on quotes by these top five financial planners on this one page here. If you have missed them, you should read to benefit from what the best and greatest financial planners of India think about this profession. You will also enjoy reading them again 🙂
Some of them are eye openers both for investors and financial planners. And let us know which one is the best according to you.
Gaurav Mashruwala, Owner, A Cutting Edge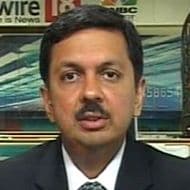 There is no dearth of people willing to pay fees, but there is dearth of people who have guts to charge fees!
Looking at your investment portfolio on a highly frequent basis is injurious to health 🙂 .
I will not give any advice unless I know all details of assets, liabilities, income and expenditures.
There is nothing wrong in being only a distributor or only an advisor. What is wrong is not knowing what you want to be !
Financial Planning is about Optimizing not about Maximizing. I can't guarantee highest returns.
You can't start charging fees just because you are a CFP Certificant.
I never had the guts to charge fees, I gave up the fear of losing clients !
First help yourself before helping your clients – make your own financial plan.
Financial Planning is not about numbers. It is about emotions that arise out of numbers.
Sumeet Vaid, Founder & CEO at Ffreedom Financial Planners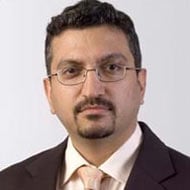 Never be afraid to sell. Never be afraid of rejections! Planners have to learn concept selling.
Corporate workshops works very well for client acquisition for financial planning.
Transition phase (from seller of products to pure advisory) is going to be challenging and painful. One has to withstand and keep moving to next phase.
Wife is fear oriented… Husband is greed oriented…Wife is a better buyer of Financial Planning services.
Risk Management in true sense will drive away fear of failure and emergencies.
Our character and competence helps us build TRUST with clients.
Wrong English – I am investing in life insurance :-).
Nobody does intentional mis-selling, mostly it happens because of the cost structure of products.
Woman has the ability to teach well – that can make them a great financial planner.
Lovaii Navlakhi, Founder & MD, International Money Matters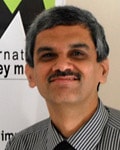 Client is like parrot-talk about goals, she will talk goals. Talk returns, she will talk returns. Talk the language of what you want them to focus on.
What is our actual offering to clients ? – Peace of Mind.
De-selling and under-selling has worked for me to get clients. Sometimes reverse psychology works.
Its fun to set goals and then reset them :-).
Clients can be our best source of research.
90% of financial planning is art and 10% is science.
An informed client is better than an uninformed client. Spend time and efforts on client education apart from giving advice.
Have monthly or annual budget for continuous education and upgrade? Learning can never stop !
The first rule of being a successful planner – do what is right for your clients, everything else will follow.
Suresh Sadagopan, Founder, Ladder7 Financial Advisories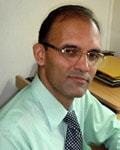 Financial Planning is a real noble profession. There is tremendous satisfaction in helping clients achieve life goals.
Financial Plan writing is only 25% of the work done. 75% is client servicing, implementation, monitoring and reviewing.
Reviewing a plan sometimes takes equal or more time than the first plan itself. Review of a plan is actually making a new plan.
Today, having a professional website is a 'Necessity', not a 'good to have' thing.
Put warm leads/prospects on mailing list & keep sending some interesting/relevant stuff instead of doing follow-ups.
The best way for planners to get corporate workshop opportunities is through your existing clients in their organizations. And charge !
Financial Planners should help each other. Only then can the profession gain recognition and we all can grow.
Inflate yourself from negative vibes. There are many who will say Financial Planning is not viable.
Financial Planning is a viable profession. Don't have second thoughts about it. Go for it!.
Kartik Jhaveri, Founder & Director, Transcend Consulting

You can't win a battle if you have not won the battle in your mind first.
Most powerful weapons for a planning practice – Knowledge, Process, Skills and Packaging.
Until you have not done 50 financial plans… You don't know what planning profession is all about.
The perception that clients are not ready to share data… is only in the mind of advisors.
To convince a client about financial planning – just pick up all their documents (say ITRs) and pin point all the mistakes they have done.
You cannot do estate and succession planning by downloading a 'Will Format' from the Internet:-)
Scope of your planning services to clients will depend upon your knowledge, skills and experience.
If you don't position yourself as consultants, you will not get paid fees.
Hello Client – you are not paying us to write a plan what "you want us to write". You are paying us to write what "we think is right for you"!
–
Which one is your best?
---
20 Thoughts to "Best One-liners from Network FP's Successful FP Campaign"