September 2, 2020
Overcoming blind spots to make important decisions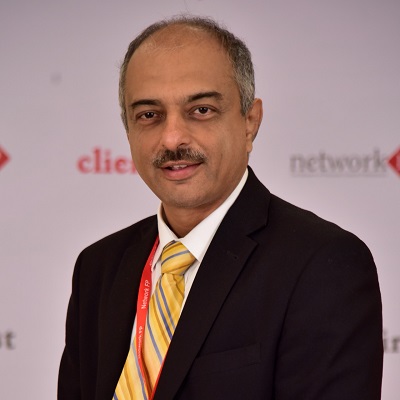 Amit Trivedi
Owner, Karmayog Knowledge Academy
There is a very interesting incident that took place with a professor at the Columbia University, who was a pioneer in the study of decision analysis.
Once upon a time, former faculty member Howard Raiffa, a pioneer in the study of decision analysis, was offered a position at Harvard, which was considered a step up in prestige. In an attempt to hold on to him, Columbia countered with an offer to triple his salary. Torn between the two options, he decided to ask his friend, a dean at Columbia, for advice. The dean, rather amused by the question, suggested that Raiffa use the techniques that had earned him the Harvard offer in the first place: Break the decision down into its components, map the relationship between them, and do the math to determine which option was best for him. "You don't understand," Raiffa responded. "This is a serious decision."
Many times, it is easy to see another's situation and objectively analyse it. However, if one were to get into the same situation, it becomes difficult to take decisions – there are some blind spots caused by the emotional upheaval. We often fail to take our own medicine.
Let us see this in the context of a financial advisor (or whatever nomenclature you may want to use). A financial advisor helps clients in putting one's financial house in order. The advisor discusses the client's financial goals, as well as their cash flows – short, medium and long term. After putting all these together, the advisor then helps them make choices and take decisions. Many times, the decisions involve transition in life – Can I take up a new job? Can I shift to another city to take up a lucrative job offer, while my spouse might have to lose one's steady job? There could be many such decisions. The financial advisor helps make the choice logical and easier.
However, when it comes to making career choices for oneself, how many are able to use similar approaches?
Take the example of a mutual fund distributor, who wants to register with SEBI as an Investment Adviser. Can one give up the commission income and survive in low income situation till one establishes as a financial planner and starts earning big bucks? Or should one grow one's business by investing big amounts when the environment is uncertain?
What you need to do is to put your financial house in order. Do you need a financial plan for yourself? Get it done. Do you worry about the uncertainty? Isn't it the same fear the clients express when you ask them to invest during the down markets?
It is ok to feel that way. There are always many blind spots. Advising someone is relatively easier than taking the same advice oneself. What is clearly visible while analyzing someone else's position is often not seen due to the blindness caused by our emotions. Prof. Raiffa's case is not an isolated one.
This is where one may need advisors or mentors. Find your mentors from among seniors from the industry, or from among your clients. Take their help when you get stuck. A good guide can make a huge difference, exactly in the same manner as you make a difference in the lives of your clients.
Have you faced such situations? What do you do to make the right call? Share with us in the comments below.
---
4 Thoughts to "Overcoming blind spots to make important decisions"