December 21, 2016
BNI – Your Salesforce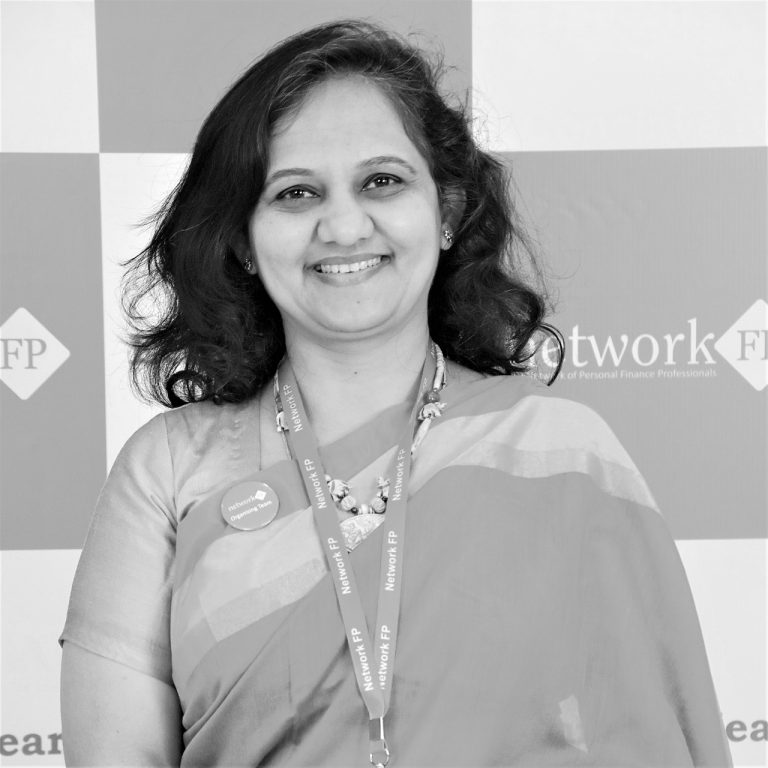 Yogita Dand
Chief Financial Planner at Svarasa Financial Life Planners LLP
BNI – Your Salesforce
A lot of financial planners in their start up phase are in a fix, as clearly during this phase, they double up as the sales person, runner boy and back office. I realised in the very beginning that I had to concentrate on marketing / advising and leave the rest to an assistant and we do need support to help us in our marketing. How do you get that support? Welcome to BNI (Business Networking International)– the world's largest referral organization, a wonderful platform for beginners to kickstart their profession/business and for others to expand their footprints.
I have personally been a member of BNI since the past 2 ½ years and I have seen not only my business grow in leaps and bounds but also seen my brand image being developed to a large extent, which otherwise would not have been possible on my own strength. So how does BNI work? It works on the process of VCP, namely, Visibility, Credibility and Profitability, strictly in that order. Let me elaborate a bit on this.
Visibility = Any new person joining a BNI chapter needs to make himself / herself more visible to the other members (let's call them your sales force) and the best way he / she can do that is by participating in the key membership areas, in most events hosted by BNI as well as the chapter. The least he / she can do is sit at the registration desk in the morning, which will generate the maximum visibility for him / her. (This was the best thing taught to me by a dear friend and a BNI member who had been in the chapter for 8 years). And when you liken it to our profession, visibility is the key to our profession too. Remember, one of the secret ways to serve the mass affluent is to be visible not only to the public, but also in our community, as per Marc Freedman, author of Oversold and Underserved.
Credibility = let's face it, our credibility and integrity is the way we can retain clients. And in the same way, we can get more business from our sales force in our chapter. As financial planners, we need to build trust and credibility amongst the members to get business and trust me, since we are in the business of money, that trust and credibility does take some time to develop. On a personal basis, I was offered leadership roles within 6 months of my membership and that helped me build my credibility among the members.
Once your visibility and credibility is established, business is bound to follow bringing in Profitability.
The other ways to increase your visibility is to have quality one-to-one meetings with your fellow members, maybe in each other's offices or at a coffee shop or even over lunch or dinner. The reason for these one to one meetings is that we have just got 30 to 60 seconds to present ourselves in the weekly meetings as well as 8 minute presentations once in 6 months, so we need to know each other better to generate quality referrals for each other. And what better way to do so, while bonding over coffee or lunch! Remember, the maximum bonding and trust generated in your fellow members is bound to take you to places in the long run.
And while BNI is all about business, we do have parties, cricket matches and overnight socials which only enhance the bonding between the members. So it is not all work and no play at that!
And the cost of the membership along with the monthly venue fee costs approximate Rs.75,000/-in a year apart from training fees and the other event fees which still works out cheaper than having a sales person in your organisation which would cost you roughly around 2,00,000/- per annum.
Last but not the least, BNI works on the principle of Givers Gain, and before you expect business from the other members, do be ready to give business willingly to other members and connect them to your contacts. This too will help you build your credibility. After all Karma does believe in what goes around, comes around.
On the flip side, you may get bad referrals sometimes and there will also be pressure on you for performing, but that should not deter you from a focused approach of educating your sales force and giving your very best to your fellow members.
As a colleague from our fraternity has mentioned rightly for BNI, if you really want to work in BNI and work well, the sky is the limit. So if you wish to gain more business and visibility and expand your business, BNI might just be the the right platform for you.
You can know more about BNI here. If you any of you have been a BNI Member, do share your views in comments. And if you have any questions about BNI, do ask, will try to answer.
---
9 Thoughts to "BNI – Your Salesforce"