July 9, 2014
BOOST is the Secret of Advisor's Success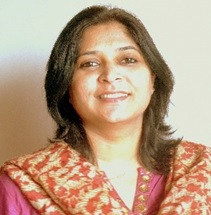 Usha Mallya
Co-Founder
There are as many challenges faced by the Independent Financial Advisors (IFAs). The magnitude of IFA's challenges differs from an individual to individual. However, it's been observed that there are five key areas around which the challenges revolve. So given a guidance, one can definitely manage these challenges in a better way. These can be called as the 5 springs (BOOST) that will help an IFA springboard their business to the next level. Each one of them is explained briefly to get more clarity.
B – Behavior
Behavior is the first step in the ladder to build trust with clients. So what are these behaviours that IFAs should practice and demonstrate to the client, not once, but repeatedly.
Communication: Clear and understandable.
Integrity: Openness and honesty, being honest in word and deed.
Reliability: D oing what you say you'll do.
Compassion:caring about others.
Competence: being good at what he/she does
O – Orientation
A person's basic attitude, beliefs, or feelings in relation to a particular subject or issue. That's the dictionary meaning, so can this be developed? Oh yes, if one wants to be in business!  So what the right kind of orientation that an IFA should have – Positive, Proactive, Team player, Attentive, Confident, ability to learn, ability to teach, disciplined, friendly. Both behavior and orientation or attitude is interrelated. So it's important for an IFA to adopt either the right behavior or attitude and the rest will fall into place.
O – Operations
There are several market pressures, some within control and some out of control of an IFA. These present both challenges and opportunities for IFAs with goals for profitable growth. Coping with these challenges and turning them into an advantage requires speed and innovation, responsiveness, and adaptability. How fast one is able to accept the challenge and adapt to the new changes will determine a IFAs success. Hence it is important to have a business process that is adaptable.
An effective business process is one that streamlines operations, supports teamwork and fosters compliance. Boosting efficiency and building capacity to meet potential business expansion are the hallmarks of any successful company. It's becoming imperative to demonstrate speed, flexibility, and responsiveness as a customer service process. And increasing operational efficiency means reduced costs and increased margins.
So periodically review the existing processes and infrastructure, see how much more the existing infrastructure can handle, reallocate tasks if required to bring in efficiency. Please remember adding more clients do not necessarily mean additional operational cost!
S – Sales & Service
What would happen if 2-3 of your biggest clients stop working with you suddenly without warning? Continually prospecting for new business as well as for new opportunities within existing account is vital for an IFA's survival. And this requires a defined process that is the true driver of sales success. Specific focus areas in a sales process are: Generate more prospects, Have a constant pipeline, Close more sales,  Spend more time on qualified clients, control the sales process.
Needless to say that understanding customer needs and responding to them rapidly helps build customer loyalty. This is critical for businesses seeking to compete effectively against larger rivals. IFAs should look for a business solution that includes automated systems and customer self-service for administrative activities that enables clients to find answers quickly to routine questions online.
This will not only keep costs under control but also bring in efficiency. Meanwhile, critical customer support staff is freed up to focus on more pressing clients.
T – Technology
In a recent survey of senior executives, 68% report that Technology is critical to their organization's ability to grow, while an overwhelming 72% believe that retaining operational flexibility is critical as their growth hinges on their technology infrastructures. With the right business solution, companies can improve business operations by using best practices and introducing automation that speeds processes.
Automation will enable you to redirect resources away from administrative tasks to focus on activities that can differentiate your products or services in the marketplace. Technology plays a key role in all the areas of the IFAs business, right from sales, marketing, service and operations. It's important for the IFA's to recognize and adapt and adopt it as early as possible.
All this will give a BOOST to the IFA's business!  A BOOST to the IFAs skills, confidence, energy, approach, perspective, thought process, working style and of course business!
Authored by,
Usha Mallya
Founder & Coach
Insights
Mumbai
---
10 Thoughts to "BOOST is the Secret of Advisor's Success"