May 4, 2021
Can you create champions?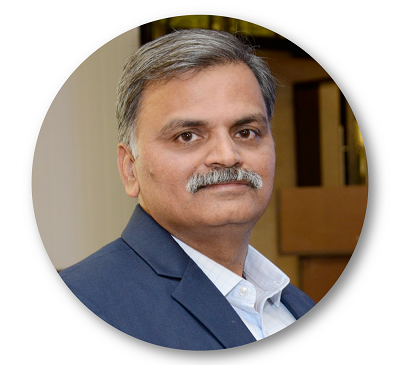 Balvir Chawla
Director, Finnovators Services Pvt. Ltd
People see the champions and always mention that it is the hard work or skills of the sportsperson, but there is always a coach who has worked behind the scenes to prepare this champion.
Patrick Mouratoglou – Well this name will not be familiar with many of us. He is the coach of Serena Williams and has assisted Serena Williams with over 10 Grand Slam titles. As a coach he has over 40 players in top 100 rankings.
Who is a coach?
A coach is a person who works behind the scenes and also ensures the preparation is done right and during the game is watching it from the side-lines. During the game, he/she is observing closely the areas where further improvements have to be done with the player.
The coach is never on the field – that is the domain of the player. You can advise the client but he may still do something which you have advised against and as a coach it is our job to ensure that the mistakes are not done again. Similarly sometimes the player too may be right and may take some decision which work very well and we have to acknowledge that too and take it as a learning experience.
Is a coach relevant in our industry?
Very much – Just like any other coach, our job is to find the weakness and strengths of our clients and ensure that the client plays the game himself but with the game plan designed and prepared by us. As a coach, we have to ensure that we make the player work hard and sometimes out of their comfort zone. Players are made to toil hard and the rewards of the success are also theirs. The coach derives the pleasure of seeing the team/ player win and the best players/ teams are created only by the coaches – who have identified the potential of the players/ team.
As a coach for our client, we need to identify the potential of our clients- give them the vision and ensure that they enjoy their success.
When the player is playing – 
The coach can do nothing when the player is on the field and plays the game. Luckily for us the player can consult the coach before taking the decision and it really depends on whether the player is implementing it.
Player 1: Asks for your advice but does not follow it
As a coach, you should be demanding respect and if you are observing that the client is not listening to what you are recommending, it would be ideal to part ways. Client should be communicated stating that he can get better services elsewhere and you are not the right person for him. For us, it is better to focus on clients who are listening to us and have a great relationship with them since they will be champions.
Player 2: Needs exotic investments
We should anticipate this and have our data analysis ready. We should know which bank he is dealing with and what the chances of him being offered such products are. If we anticipate and give the client heads up on PMS or AIF, the client is well aware and he will come back to you for a final decision. So, typically as a coach we should tell the client that till he reaches a particular net worth we are not looking at these options. Let us play Ranji first and then get elevated to the international arena.
Player 3: Emergency needs for self or family / friends
Emergency comes unannounced and it happens on a routine. Ideally never restrict the client from withdrawing his own funds. As a good practice, one should keep some portion in liquid or debt funds for such anticipated emergency. Alternatively, if we know a client may need funds for shorter duration, you can open a Loan against securities account and keep the limit ready which the client can use anytime he needs.
Some pre-requisites to become a good coach
A good communicator – one should have the ability to listen but also be assertive enough to put across the point/ solution. Also, one has to anticipate situations and keep the client prepared for the same and also as a good coach one should be good in data analysis of the client. Many secrets are discussed in casual meetings and as a coach one should be giving high importance to these points.
Encourager – Many a times we accept the client goals since we don't want to challenge them or we also are in the comfort zone. But, if we can nudge the clients a bit and encourage them to have a bigger vision, the clients are happier. Majority of the clients are looking for someone with whom they can bounce their thoughts and validate it. Clients would not appreciate a person who becomes just a yes man / just executes what they want. To have a deeper relationship ensure you are motivating them and nudging them on go bit extra.
Command respect – If a client is not giving the desired respect or is not heeding to your recommendations / advise – I would recommend one should relook at the relationship and move out of the relationship. We are overprotective of our clients – but there is a chance that the client may get a better advisor than what we are. Let the client go – since a client not listening to you is hampering his own growth and also your growth. You keep focussing on this client and are not enjoying with the client who is listening to you. The moment you start wondering what to speak and start ignoring purposely and ignoring client calls – it is time to relook at the relationship. Never be afraid to get fired.
Remember:
When you don't think like a Champion, you don't act like a Champion and you don't win like a champion.
---