March 12, 2014
CFP Career… From the depths of despair?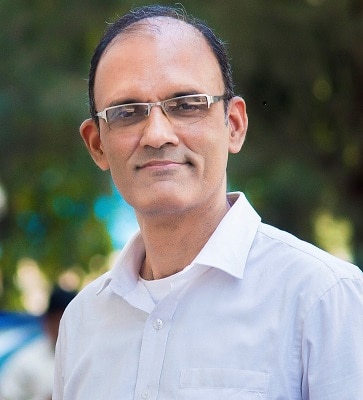 Suresh Sadagopan
CEO, Ladder7 Wealth Planners Pvt. Ltd.
You have done your CFP Certification and are finding it difficult to get a job? You were told that once you complete the certification, you can get easy placements with charter members? You are finding that most people have not heard of CFP certification? You are hearing that practicing in this area is very difficult? So you are wondering about your CFP career.
The problems faced by CFP certificants is genuine.  There could be overreach on the part of the sales people in talking up the job potential of CFP certificants in corporates. Many corporates find CFP certification good but not fitting into their "requirements and roles". For instance, if a certificant gets employment in an insurance company, they expect him/her to sell insurance products. The products the insurance company may want to sell may be some endowment, money-back or ULIP product. But a certificant, armed with the knowledge about the entire galaxy of products ( not just insurance ), may find that every client does not require insurance and certainly not the insurance products that the company wants to sell.
Employer's view point
Now, look at it from the employer point of view. The insurance company knows that the CFP certificant is knowledgeable.  But, the company wants to sell it's policies. What use is it to the insurance company, if the CFP certificant would not sell anything but term policies? It also finds out that the certificant is encouraging people to look at other investment options, away from insurance.
Having understood how CFP certificants' mind works, insurance companies have stopped recruiting CFPs. They were once gungho about upgrading their agents to CFP certificants. After they found that the same agent turns around after the certification and sells only term products, they just clammed up.
Now, I have heard a similar thing with banks & brokerage houses. Most corporates want sales people, who have some knowledge. They are not looking for pure-play advisers. That is the fundamental disconnect because of which CFP certification has not gained wide acceptance among the corporates.
CFP Certificant's lookout
Now, look at the whole thing from the CFP certificant's point of view. A certificant is very much like a medical student. They want to do the right thing by the client. They want that freedom.
They had been told that getting a job is not going to be difficult, after the CFP Certification. They are all geared up to be a financial planner and make a difference in people's lives.  They start searching for financial planning jobs –  which they realize is as scarce as the Yeti. Even the ones that purport to be "financial planning/ advisory role" actually turns out to be less of advice and more of administrative/ sales functions, which is a dampener.
But what actually they are able to get in Corporate are sales jobs. With products to sell & targets to achieve, clients interest is the invariable casualty.  Imbued with an idealism to do good to clients, certificants get dejected. Also, they feel let down as they are not able to use their knowledge to help clients – the purpose for which they did the certification, in the first place.
Starting a practice
Some start off the practice, on their own. The advisory space is in it's infancy and find the going tough. Things are changing now, thanks to the awareness being created in the media about getting right advice and paying for it. Still, many find the going tough and are not able to pursue financial planning, as a profession. The net effect is that only a small set of financial planners are into practice today. They are not able to absorb many financial planners, as they themselves are at early stages of practice.
This leaves companies who are into financial planning. They are far and few between. That is what is leaving the financial planners disgruntled. So, is the situation dismal then? Depends on how you look at it…
The outlook going forward
The situation for CFP certificants in companies in the core financial services space like insurance, banks etc., looks dismal. However, slowly institutional players like Ameriprise, ICICI Securities etc. are entering the FP space. The current absorption rate may be low. But going forward, as more institutions start coming into this area, things will improve.
Second, we seem to have reached a critical mass of around 500 planners in the country, who are at various stages of practice. That does not seem like much. But, it is a reasonably good number to start. When these planners start scaling up and recruiting certificants, there will be a lot more momentum.
Regulation slowing things down
The regulatory environment has been a dampener as it now precludes the possibility of a distributor slowly morphing into an adviser – which essentially is the natural evolution process. This has put many who are in advisory business in dilemma as they are interested in advisory business, but cannot give up their distribution business.
The situation though murky today, will clarify itself.
The relative anonymity of CFP certification
It is a fact that CFP is not known widely. It will not come up on a blind recall of qualifications, even in financial space. Even in mature fields like medicine, people may not recognize beyond MBBS & MD. That does not mean a person who is also a DM, should feel dejected as most people are not aware of it.
The general public will be aware only when something is truly mainstream and has direct appeal and relevance to them. But HR people not being aware is unfortunate, as it is part of their job to know what qualification and certifications exist in the market and how these could be relevant to their organisations. Lots of people exist in their jobs without being truly competent and that is not something we can correct or wish away.
Mindshare in FP space
What we need to appreciate is that the term financial planner & financial planning are widely known and used today. Media is awash with these terms and some of the CFPs have taken the lead in writing articles and participating in TV shows, and thereby creating awareness. Articles & quotes by CFP Certificants appear regularly in various magazines and other online media, which brings visibility to Financial planning, CFP certification & the certificants. It is safe to say that the Financial Planning mindspace has been captured by CFP certificants. Please note that there are other certifications in financial planning, which even financial planners won't know! It is then truly unfortunate that CFP certificants feel so downcast, when they are the only ones standing in the financial planning space.
Missing the massive orb
The fact is that financial advisory space is an unexplored, virgin area. Pioneering is always infinitely more difficult than operating in a mature industry. But, it's also a lot more interesting as we would be defining the industry itself! But, is this "pioneering work" worthwhile?
Let us look at certain basic numbers… the household savings ( financial & physical ) is about Rs.20 Lakh Crores ( about US$ 318 billion ) in 2011-12, as per RBI published figures ( See link – http://bit.ly/1mzB68h ). The ratio of financial to physical assets is 35:65. The figures for 2013-14 can be estimated to be atleast about Rs.22-23 Lakh Crores ( about US$ 350- 365 billion ).
The figures are really, really huge. It is like standing on the planet and searching where the planet is. We are in the midst of such a huge opportunity, that we do not even see it. The market potential is enormous, which make all the efforts we may need to put in, worthwhile.
Harnessing the potential
People do their investments today, without any real thought.  Imagine investing US$350 billon without thinking! We have a huge role to play in terms of helping people align their investments with their goals & objectives, after due consideration of their personal situation, their risk tolerance, age, time to retirement etc. The fact is that there is a huge void here, which no one has filled up yet.  We are the ones who can do that and can benefit immensely in the process. We have as yet not found a way to communicate this amazing service & the benefits which we offer to our target audience. So, the problem really is to focus on this task at hand.
We have work to do
We cannot expect people to beat a path to our door. We need to seek them out. Let us get out of the entitlement mentality. If we want something, we need to work. We need to evangelise advisory services. There is a gargantuan market out there. We need to crack that open. If we don't, someone else will. Why not stand up now and be counted? Why not???
There may still be many questions in your mind.
Is a media blitz about financial planning & CFP certification the answer to the woes?
How can we make the consumer pay?
How do I set up a practice, get clients & be successful?
What do we do to improve the quality of the CFP certificants and their knowledge levels ( there is a feeling that CFP certificants being minted are not of the requisite quality)?
Is CFP certification overhyped, which no employer values? See this global survey at https://www.fpsb.org/learnaboutfinancialplanning/574.html
How come Financial Planners are so successful in the US where there are over 69,000 planners who seem to be doing so well. Is US a "different" market? Are people there far more willing to pay fees? See the number of CFPs by country at https://www.fpsb.org/about/cfp-professional-count.html
We are going to discuss these and many more in my column "The Larger Picture" for we need clarity about where we are, where need to go and how to get there ( Is that not what we do in financial planning itself?). We need to discuss and clarify this for ourselves, in our best interests. From the depths of despair, shall we emerge like a phoenix!
This article was earlier posted in FPGI Group
Authored by,
Suresh Sadagopan
Founder
Ladder7 Financial Advisories
Mumbai
---
4 Thoughts to "CFP Career… From the depths of despair?"