April 12, 2018
Communicate with Clients Irrespective of Bear or Bull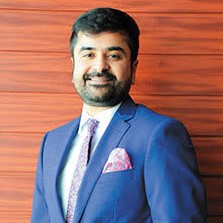 Aashish Sommaiyaa
MD, Motilal Oswal AMC
Communicate with Clients Irrespective of Bear or Bull
Ever noticed how the most successful portfolio managers and investment advisors are very articulate communicators? Warren Buffet, Howard Marks, Peter Lynch, Charlie Munger, Ray Dalio et al. Coincidence?
While all these great people have an illustrious career in the investing world, it is natural that their track records or achievements were never linear; they were very much part of the usual up cycles and down cycles, through the zeniths of success whenever their views are vindicated and the nadir of ignominy whenever they miss a popular trade. But yet, they have emerged with great recognition transcending all of that; successful track records ranging from 20 to 50 years; still basking in hero worship! Delivering performance over the time frame is only part of the equation. What was equally important or maybe more important was to keep clients with them through the ups and downs.
In investing, while long track records demonstrate experience and expertise; every now and then the market does something unprecedented and on those occasions thoughts race wildly from pillar to post – 'this time is different, the world will surely meet its end' on one extreme and 'old wine in new bottle, this is how it always feels' kind of thinking on the other extreme. When markets are in doldrums and numbers are not doing the talking but numbers are instigating most reactions by looking bad; gathering one's own emotions and giving direction to investors is of paramount importance. A fantastic example of gathering one's emotions I witnessed when in August 2013 at 5,300 Nifty, our Chairman, Mr. Raamdeo Agrawal spoke in a client event; 'Market is surely close to bottom because after 25 years and 3-4 cycles in the market we are at a point where I am feeling nervous!' On that day, I noticed the numbers did not give any confidence, it's the communication and honesty which made the crowd feel lighter.
Whether you are managing money or advising clients, the numbers will not behave themselves and portfolio values will ever so often go in a direction they are not supposed to. It's highly likely that your clients will feel like pressing the 'eject' button on your advice; taking controls in their hands and all your experience and expertise may come to a naught. Such situations can be avoided if you communicate proactively on periodic basis despite market conditions, telling clients what you gather about their portfolios, the investing scenario, what your interactions with the fraternity suggest and what you expect clients to do. It's impossible to meet and speak to all clients, people may not remember the spoken word, best is to send written communication via emails or better still hard copy newsletters. Clients don't even expect the highest return; they just like to believe that they know what's happening with their investments; they must feel in control and on top of things. And instead of them 'finding out' what's happening, they will trust you and stay the course if you 'let them know' what's happening.
This article published in Network FP ThinkTank Magzine 2018 Edition "50 Ideas to implement by 50 Thought Leaders"
---