August 24, 2016
Continuity Planning – After me, who will take care of my clients?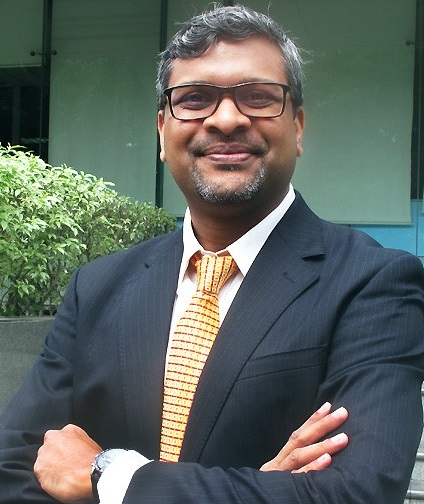 Rajesh Krishnamoorthy
Vice Chairman - iFAST India Holdings Pte Ltd
Continuity Planning – Must do for a sole practitioner!
Given that we have all been exposed to the selling tactics of an insurance product, the next few lines could very well remind you of the same thing… and I must say it is intentional.
Consider a day you cannot make it to your workstation.
What happens to your clients?
Absence from the workstation could be because of a sudden illness, an accident or a worst case scenario of death. Such situations are beyond our control. I am sure as a financial practitioner, for each of such situations you have already got your respective insurance coverage in place – a medical / hospitalization cover, a partial / permanent disability cover, a critical illness cover and definitely, a life cover. All these apply to you as an individual and your survivors. What happens to your clients?
Isn't it necessary that another adviser or an advisory firm steps in to help your clients if you were not around? Isn't it necessary that you write down what would you want to do with your practice – just as you would for your personal wealth? You would've encouraged your clients to tick those boxes in estate planning (base case – write a will), shouldn't the same rationale apply to you?
Going through the data available on the demographics of mutual fund distributors in our country, over 95% are solo practitioners. Amongst the solo practitioners, more than 39% of IFAs are above 50 years of age. While age doesn't necessarily define whether an unfortunate event might occur, it is one of the key factors that forms part of the probability calculations. So, here are a few things that I would encourage you to think while you are busy planning for your clients.
Take a pause.
Visualize that you aren't able to do what you are doing for your clients today. What next?
Did you see another IFA friend taking care of your client? Did you see your clients snatched by another banker? Did you see your clients consoling your family? Possibilities are many, much beyond one person's imagination.
Did you find the answer?
Pause.
If you saw a friend amongst the IFAs speak to your clients and take care of them, go speak to him right away!
If you saw nobody, ask yourself… after me, who? (for my clients).
If you saw your family members along with your clients, then ask the same question again – if nobody will take care of them, will they continue to visit my family and keep their clientele despite no one in my family managing their financial well being?
It is time to act.
The best time was yesterday. The next best time is now!
You must define very clearly who is going to be your contingency planning practitioner. It is very natural that you will define the person as another "you". And for many, the search for another "you" means start and end of this effort then and there. It is important for us to realize that we won't find our clone. Therefore, it is necessary to prepare yourself for certain compromises. In doing so, what is equally important, is to specify "what are the key non negotiable traits of that person or his practice". Once you have done these, list down names of those IFAs who fit your criteria. Well, finished? The fact of the matter is, you've just begun!
You will have to pick up a conversation with each of these IFAs. You will have to share with them your thought process of getting them to act as a guardian of your clients until such time your will is executed. Which also means that you have to write in your will, what would you like to do with your practice?
Sell it?
Merge it with someone else?
Wind up?
Your contingency planning practitioner is expected to take care of your clients until such time your orders, as per your will is executed. He is also expected to play a role in implementing what you have written in the will i.e. in finding the possible buyer or in transitioning your clients to another practice that was predefined or whatever that may be. The transition is complete only when the contingency planning practitioner has handed over all of your clients to the replacement practitioner.
So, once you have identified this person from amongst various probables in your list, you should then be looking at firming up a few legal documents – a non disclosure and confidentiality agreement to begin with. Then an agreement that lays down the terms and conditions of giving the rights of a planning for / servicing  your clients in your absence, the duties and obligations of the contingency planning practitioner and the commercial arrangement for performing these duties until what your final wish for your practice is implemented.
This is absolutely necessary so that your dependants are not agonized on the transition when they are already in an emotionally disturbed state. You are also protecting the recurring revenue from your practice by putting the adequate transition in place. It is important that ARN holders don't get carried away by the AMFI best practice of trail payments to nominee. Do you believe that if the clients are not attended to, the assets will stay in the long run? So, the act of filling in a nomination shouldn't be equated to having a contingency planning agreement in place. Nomination, if not supported by such a plan is equal to gradual but certain decline in the future income stream for the dependants.
Having done this, it is equally important to ensure that clients have a seamless experience even during transition. There is enough evidence that such clients appreciate the extent to which you have thought of them even when you aren't around, and that such clients stick to the arrangement stronger than before. Of course, it goes without saying that a lot depends on how your contingency planning practitioner has performed his duties based on what you set out for him in the first place and how they get comfortable with the replacement practitioner.
A replacement practitioner may not be easy to visualize as quickly as a contingency planning practitioner. However, if you can do so, you may save yourself the interim steps. Many times, it can happen that the contingency planning practitioner can double up to buy your practice. He could settle the transaction with your survivor. In some cases, such practitioners would desist from buying your practice, but play the vital role of handing over to another practice / firm. It is important that the role definition is clear from the very beginning.
The above paragraphs are just scratching the surface. There is a lot more to do when it comes to ensuring a consistent client experience even in case of personal adversity. However, what you must certainly realize is that the amount of time that you would devote to finding your contingency planning practitioner and your replacement practitioner far outweighs the years of hard work, commitment, legacy and goodwill that you have created for yourself and for your family.
Act today!
---