June 22, 2021
Creating a brand for our business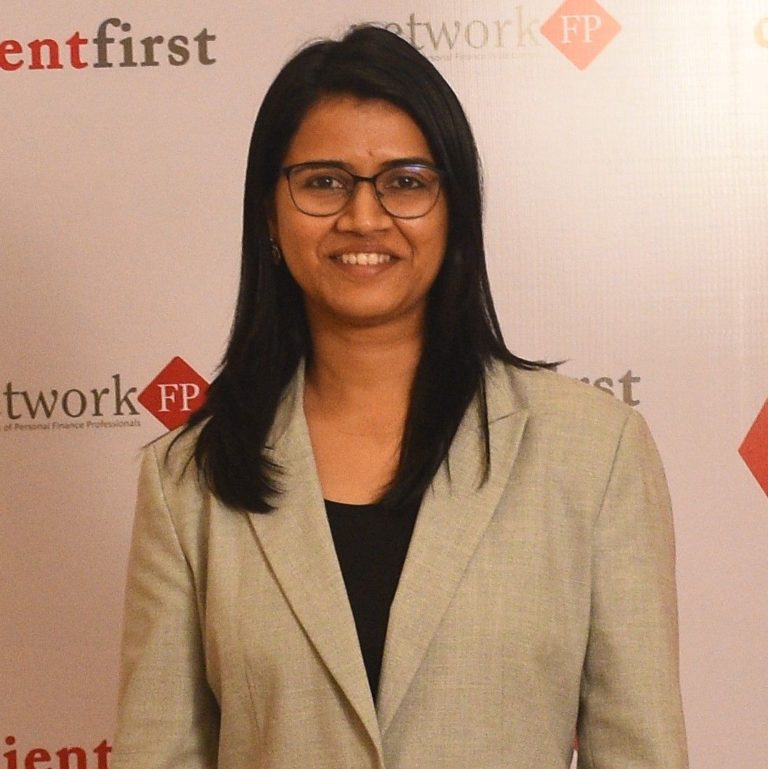 Priyanka Ketkar
Director, Purple Finch
"Products are made in a factory but brands are created in the mind" – Walter Landor
It is seldom that financial professionals think about creating a brand for their business. Most of the time the owners themselves are the brand whom the clients trust and seek help from. However, as we scale up and the client base increases, it becomes necessary that the clients trust the firm/company in the same manner. This is the reason why I feel financial professionals need a brand that can command the same trust and respect as that of the owner of the business irrespective of who services or manages the clients.
Last year, we created a new brand (Purple Finch) for our company. Before that, we used to operate under the brand, Priyanka Wealth Advisors. I felt there was a need to have a generic name so that it is not person dependent and has a young feel to it considering the increasing number of millennial clients. Following are important things that one needs to consider while creating a brand for your business:
What's in a name? William Shakespeare has said. However, if you have a business, then your name does matter. Creating a brand name with meaning can make all the difference between a brand that instantly gains traction, or falls completely flat. These days, we see more brand names that are not product-specific – Jio, Cred, Amazon, and so on. These names do not directly indicate what the product is or what it means. However, these brands have created an identity wherein just on hearing or seeing the name, we know which company this is or what is their product.
In the same manner, we decided on the brand name, Purple Finch. The name directly does not indicate what our product is or what the company does. However, our attempt is to create a brand identity where people immediately know who we are and what we do on hearing the name Purple Finch.
A brand story is a cohesive narrative that encompasses the facts and feelings that are created by your business. You need to create a story that blends with the name of your brand. As for us, Purple Finch is the name of a bird who takes extreme care and pays minute attention to details while preparing her nest. In the same manner, we take extreme care and pay attention to details while planning our client's financial life. This has been the reasoning behind Purple Finch.
A tagline is a short, memorable phrase used to convey the value of a brand or its products. More broadly, the goal of a tagline is to leave consumers with a lasting positive impression of the brand.
Our tagline is 'Souls for Financial Goals'. It subtly disseminates the message that we are the right people for helping you to achieve your financial goals.
The logo plays an important role in giving a visual identity to the brand. We normally go for a nice-looking logo which either we have created ourselves or someone we know created it for us. However, a lot of efforts go behind creating the logo which encompasses your brand, brand story and depicts your values.
Our logo is a mix of three elements – colors, fonts, and thoughts. It has been designed keeping in mind the two thoughts that are in sync with the brand – the rupee symbol and a bird. The letter 'R' in 'Purple' has been aptly utilized to make a connection with the new Indian rupee symbol and thus relating it to our money management business. And since the brand name is named after the bird purple finch, a bird in sitting posture has been incorporated in the letter 'N' of the name.
Brand guidelines are essentially an instruction manual and rule book on how to communicate your brand. The purpose of maintaining a brand guideline allows for the institution to send a unified message across all platforms, including but not limited to print, social media (Facebook, Twitter, Instagram, YouTube, etc.), videos, and photos. By incorporating a design strategy that reinforces a consistent look and feels and emphasizes our identity, we ensure that our brand remains professional, memorable, and impactful.
Brand guidelines comprehensively cover a company's brand identity and include the following
Logo: The logo of a brand is the "face" and "identity" of the institution. Logos should not be modified or locked up with unapproved taglines or design elements. Such alterations can dilute or undermine a brand's intended identity, creating perception ambiguity in the marketplace. It covers usage of your logo, ideal positioning, minimum and maximum size, other colors to be used (black and white)
Color Pallete: The use of the right colors plays a strong part in creating a brand's image. Like the colors used for our logo signifies our business idea and its goal. The color Purple represents wealth and wisdom and is often associated with power and ambition. And it is combined with gold color, which is a color of the sun and depicts power. Gold also is traditionally associated with wealth, success, achievement, and status in India.
Typography: Typography in brand guidelines specifies the fonts that designers can use when designing collateral for the brand. It specifies the size, spacing, capitalization, and proper usage of type. Typography specs keep a brand's fonts consistent.
 Icons: When designing for a digital brand, you or your designer has to find a balance between creating something visually novel and exciting whilst communicating all the important stuff. Icons and images come hand-in-hand to set the tone for your user's experience and invite them to soak up your brand's identity and ethos. Icons add visual accents to digital designs. If you have a lot of info to present, they are a brilliant tool for breaking up text-heavy content into a more digestible and exciting format. Creating a memorable brand requires consistent use of all the above.
There are lots of efforts involved and thinking that goes behind creating a brand but it's all worth it. When consumers instantly recognize who you are and what you stand for all based on a logo, you've become more than just a name and a symbol.
So, let's build a brand, not just a business!
---
7 Thoughts to "Creating a brand for our business"