August 31, 2016
Different strokes for different folks!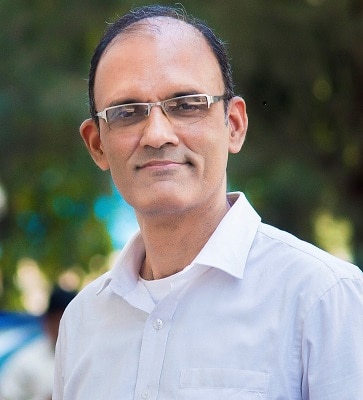 Suresh Sadagopan
CEO, Ladder7 Wealth Planners Pvt. Ltd.
Different strokes for different folks!
They are different. They would like to feel secure, have peace of mind and not have to worry about money. Shopping works as a mood elevator for them & hanging out with their buddies and talking about the good times they have had, is their favourite pastime. They love & care deeply about their family and would do anything to keep them happy. They are said to be quite difficult to understand as they say something, which may mean something else!  That's quite a package! They may well be from Venus – these women!
They are quite different when compared to the other half who trooped in from Mars – the men. And we as financial advisers realize that. Advising women needs the same knowledge & technical skills; but additionally, an advisor needs better listening skills & empathy.
It is difficult to generalise…but women tend to first assess a person carefully and see if they are trustworthy & have empathy. If the advisor is that person, the advisor wins their custom. Women do this at an intuitive level which if asked to explain, they maybe out of depth.  But, it works for them.
They don't evaluate the person's knowledge & skills that much. That does not mean that knowledge & skills don't matter to them. It does. They would have chosen an advisor based on sound recommendations – of their friends/ family. So, that's a given. Inspite of the sterling recommendation, the advisor will need to earn his/her stripes by engaging the lady & gaining her trust. Once that is done, it's a smooth highway ride.
Women tend to be a much more trusting lot (as compared to men) after the initial evaluation. They need to be comfortable dealing with the person; the advisor would need to understand their situation (including the family dynamics), their indulgences, fears & aspirations. They also want a good sounding board for their decisions & once they have found a good advisor, they stay with them for life. They do not get into the nitty-gritty of the recommendations of the advisors. They do not double check & do not need further proof or convincing.
All the above are broadly true for women in general. But, there are going to be differences based on who else is involved in the financial decision making process, in their life.  Many married women tend to depend on their spouse on matters to do with finances. Women tend to gravitate away from finances, as a rule. Those in the early stages of their career or single women tend to take the advice of the parent – mostly the father. Sometimes, it may be the brother too. But, there are differences in how single women & married women look at life & money.
Married women tend to stay away from money/ finances, as much as possible. The demarcation is fairly clear in most cases – husband takes care of finances & they take care of the home.  Mostly it works well for them. However, there's a small minority where women look after the family finances.
However, in case of single women, other things come to the fore. Single women are pushed to take decisions on their own, almost all the time.  Though they do have their fathers, brothers & friends to offer counsel on finances, they have that nagging worry about their future. Compounding this is the problem where their friends get busy with their lives & the single women find themselves, all by themselves. It certainly gets lonely for them, at times.  And the relentless pressure to handle everything by themselves and take decisions all the time, does take a toll on them.
That is where an advisor comes in. It works wonderfully well, especially for the singles.  They need someone who can guide them, help them take those money decisions and also be an anchor in their lives, when things turn rough. The advisor potentially can play the role of a friend, philosopher and guide.  At the least, they can ensure that the lady does not need to entertain money worries, which is a major source of worry for a lot of women.  Women don't want performance reports as much as a good conversation & reassurance from their advisor.  They just need to know that all is well, from their advisor. The qualities they look for are empathy, honesty, trustworthiness & good follow through.
Women have traditionally not been accessing professional advice. But that is changing if our experience is anything to go by.  Once their requirements are recognised and addressed professionally, it becomes easy to forge a bond that lasts a lifetime.
One size does not fit all. And advisors need to be clued in on this fact, if they want to successfully engage with women. They are an under-served audience.  They require unbiased advice, more than anyone else. With the right skills to engage women, advisors could expand the addressable target market massively – only that we advisors need to evolve to serve them & make them our long term clients.
They are different.  That's probably why it is said that they are from Venus. But, who said you cannot understand Venusians if you try to… not me for sure!
---
10 Thoughts to "Different strokes for different folks!"