January 12, 2021
Do you have an Investment Philosophy for your practice?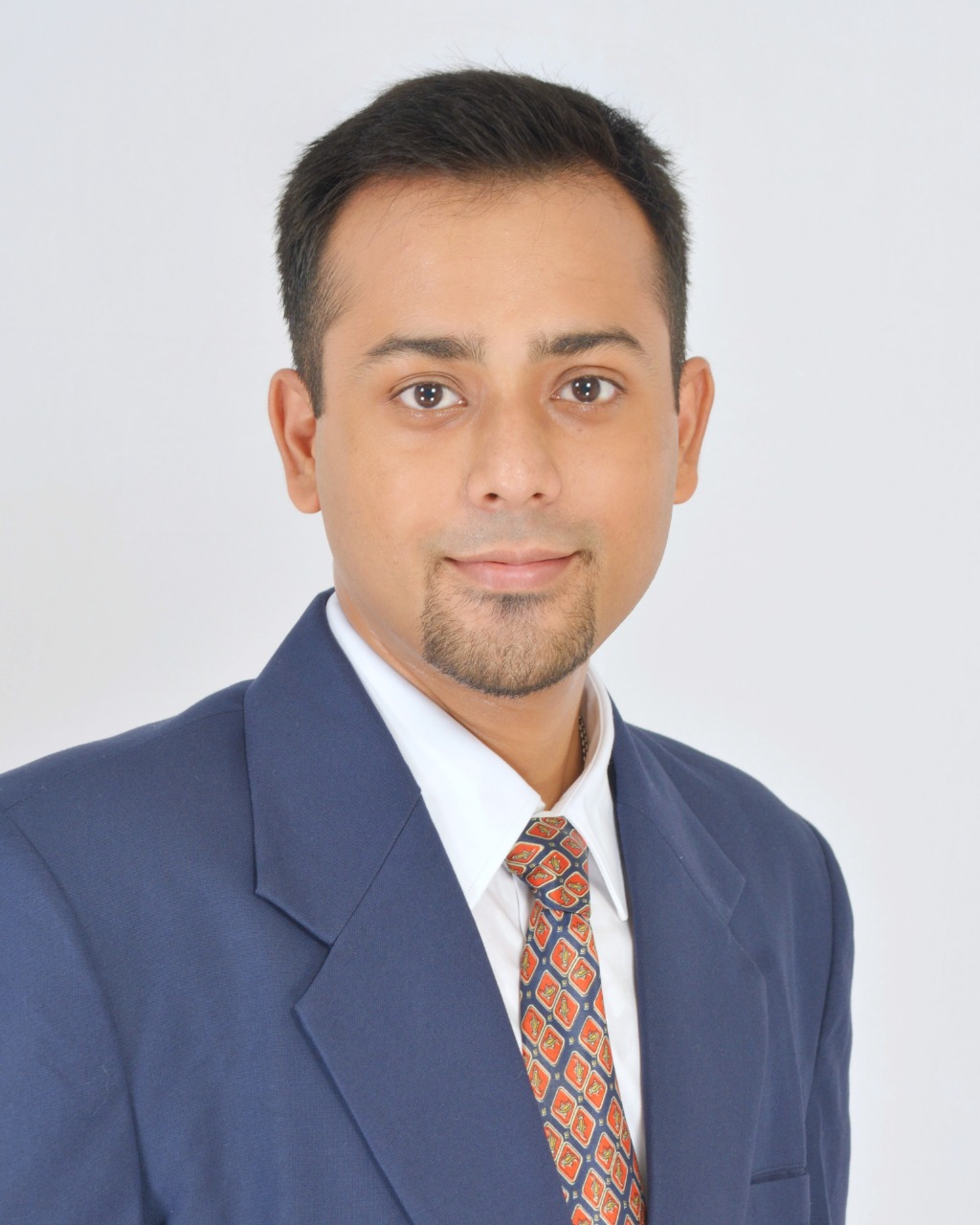 Arijit Sen
SEBI Registered Investment Adviser
From very early on in life, we have all been taught not to follow a herd mentality. I'm sure we all have been asked "if we'd jump into a well if someone else did!" by our elders. The focal point of both these aspects is to have our own judgment and thinking process. We cannot simply follow and do what everyone else is doing. The same applies to our practices as well. We need to find ways to differentiate our practice from that of others and also that of robo advisory practices. We might be constantly thinking how to acquire new clients and provide value added services to them.
Being personal finance professionals, managing/monitoring/advising on clients' investments forms an integral part of our practice. So, if managing/monitoring/advising on clients' investments is one of our key roles, do we have a structure to this job? I am talking about having and following a philosophy towards our profession. Being personal finance professionals, having a distinct investment philosophy paves the way to grow our practices over the long term.
"A rudderless ship and a purposeless person are eventually stranded on desert sand." – Napoleon Hill
Investment philosophies can empower us to determine whether someone is a fit to be our client or not. It is implied that we on-board clients with the intention of having a long-term client-professional relationship. If we and our client are not on the same page, the experience is supposedly going to be displeasing and not long-lasting as well.
Share your investment philosophy with your client at the time of on-boarding.
Imagine that the financial markets are soaring. You have a belief/opinion that valuations are impractical and there is a likelihood of markets correcting. Human behavior and market sentiments are more volatile than the financial markets in reality. Seeing the green portfolio, a retired client of yours is tempting you to go overweight on equity. Will it not disturb your mindset, thus your working? You may be able to avoid such scenes to a great extent by having your own investment philosophy. Anyone and everyone is not your client. At the time of client on-boarding, it is wise to share your investment philosophy with them. Discuss the same with them in great detail. At the start, letting your clients realize what to and what not to expect from you is a constructive approach for your practice.
Besides understanding clients' needs, we should let them understand our philosophy towards our profession. If our way of working and our belief-system matches theirs, then the client-professional relationship is expected to be smoother.
"Risk comes from not knowing what you're doing" – Warren Buffet
Absence of an investment philosophy can lead to misguidance.
Not having a personal investment philosophy can be really challenging for any personal finance professional. Economic scenarios are dynamic. Clients' personal situations may change. To address these aspects aptly, a personal finance professional is expected to be equipped with processes and investment strategies. These processes and investment strategies are fundamentally driven by the investment philosophy.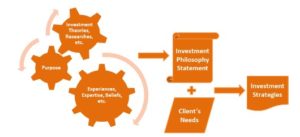 Our own investment philosophies should be reasonable. The same should be backed by suitable rationale. We should have an intention to stick to our respective investment philosophies during the good times and the bad. The beauty of a philosophy is that it gives you something to fall back on and rely on. In a way, conviction level gets high while we know what we can offer and exactly how we can work with our clients.
Owning an investment philosophy helps a personal finance professional to build on critical investment decision making processes in a bear/bull markets with deliberation. Thereby, we need not blindly follow what others are doing during market dips/rise. We'll not be influenced to unnecessarily churn an investment portfolio, thereby leading to higher transaction costs, taxes, etc.  If we follow others' philosophy, it is basically borrowed conviction. Our confidence level will waver, especially if the winds are not in our direction.
You can express your professional philosophy in your own unique manner. While crafting an investment philosophy, it would not be out of place to remind ourselves that investment philosophy is different from adopting investment strategies. Essentially, investment strategies are a way of putting into practice an investment philosophy. There is no length requirement for your statement. This statement should be a dynamic document that is expected to evolve with time.
Where will your philosophies come from? Why will you adopt them?
Work experience, education, research, core beliefs, passion, overall purpose and expertise, can all be components to an investment philosophy and approach. Crafting an investment philosophy is not a one-day affair. It is going to define our respective identities. Thus, careful analysis and drafting of the statement shall require quality time.
We need to believe that the application of our personal investment philosophies will increase the likelihood that our clients will achieve their financial goals on time.
Difference in philosophy can lead to wind-up
Professionals may be joining hands to work together in a corporate structure. They are focusing on commonalities as they are forming a team. Partners in a partnership firm/ directors of a company may have different approaches in addressing various aspects, be it organization specific or client specific. Difference in philosophy can break a team apart. Warning signals relating to substantial differences in approaches should never be brushed aside by thinking that it is normal. It may lead to massive disruption. To function as a successful team, all members shall be ethically and philosophically in unison.
How to craft personal investment philosophy statement
You may communicate your position on the following topics:
• Your professional mission.
• The core values guiding your work.
• Your way of investing. You may include the following-
i) Analyses you carry out,
ii) Core and/or satellite strategies you follow,
iii) Asset allocation strategies you follow,
iv) Portfolio monitoring principles you have set, etc.
• Commitments to your clients and community.
The results of following your personal investment philosophy are better client-professional relationships, optimal long term investment results and faster business growth.
If you already have an investment policy statement, let's revisit the same as we are kick-starting a new year. If you do not have an investment policy statement in place, let's get things rolling.
Do let us know what you plan to incorporate in your investment philosophy in the comments below.
---
8 Thoughts to "Do you have an Investment Philosophy for your practice?"