June 15, 2018
Employees Are First Level Customers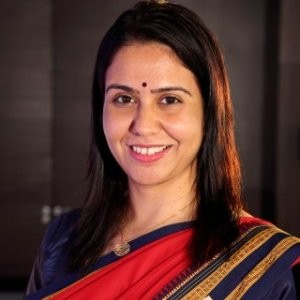 Dilshad Billimoria
Director Dilzer Consultants Pvt Ltd: SEBI Registered Investment Advisor
Employees Are First Level Customers
Employee handling is a crucial and delicate matter for a boutique or institutional firm. The problem compounds for an organization dominated by women employees due to balancing domestic and professional issues.
Below are the probable list of problems/issues faced by employees:
1. Handling Absence, Holidays and/or Late Coming
We, at Dilzer, respect the fact that every problem is unique. It needs careful handling and so employees need such flexibility. For example, coming late or leaving early is acceptable up to a certain number of times in a month, after which we raise a brow of concern. Similarly, if someone suddenly wants to break early to celebrate a birthday, or is tired (they always tell us the reason truly), we immediately say YES. They acknowledge they must log in earlier the following day.
2. Employee Productivity Enhancements
We have created a TAT (turn around time) management system on various service operations. Employees are incentivized over their salary for meeting these TAT. That could be on customer recommendations made, queries addressed and problems sorted. Our employees take home up to 20% of their monthly take-home with this benefit!
3. Employee Training & Performance Evaluation
On the planner side, timely completion of an error-free financial plan is rewarded. Converting a prospect into a client is also rewarded. Both monetary and verbal acknowledgments are given. A unique performance evaluation mechanism is provided at the year-end which is a combination of client feedback and in-house feedback for which parameters are shared in advance. Transparency is the key.
4. Communication and Discussion on Regular Issues
Regular detailed department wise meetings are held every quarter. These are typically 2-2.5 hours wherein issues faced and problem handling procedures are fixed with processes and system tweaks. Documenting these is important to both – new employees to learn and existing employees to curb down mistakes. Social Gathering and enquiry of personal life (to acknowledge we care) play a crucial role to employees!
5. Employee Contribution to Client Wow Experience
Appreciate things that go well. Facilitate scope for improvement in client interaction, communication, reporting suggestions etc. from employees. This brings a source of ownership and acceptability to their ideas.
6. Work-Pressure Among Employees & Handling It
Since I strongly believe any form of exercise helps to keep up mental peace, focus and enhanced productivity, all employees must do some exercise and report to me 🙂
7. Practice What We Preach
Seeing is believing and believing must lead to action. Unless our employees practice what they preach, our clients will not feel the same energy resonate in our communication. So, every employee HAS to start a SIP (even as low as INR 500 PM) after 6 months of joining. Every employee is covered by Health and Life insurance. Their investments are reviewed by our investment team and changes recommended if any, just like we do for our clients.
All planners start with their own financial plan to understand the importance, gravity and detailed working that goes into making a comprehensive financial plan. They are also advised on the course of action forward.
This article was first published in Network FP ThinkTank Magzine 2018 Edition "50 Ideas to implement by 50 Thought Leaders"
---
2 Thoughts to "Employees Are First Level Customers"