November 22, 2016
Nominee doesn't necessarily mean successor!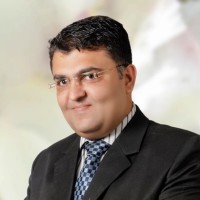 Priyesh Sampat
Financial Wellness Coach & Succession Consultant
Nominee doesn't necessarily mean successor! Here's why you should insist your clients to make a will despite the recent court order.
Mortality is the most obvious of human reality but it is also the most overlooked. We all know we are going to pass this world sooner or later, however, we seem to be all convinced that such passing will be much later rather than sooner. We try as much as we can to ignore the precariousness of our existence, thus avoiding possible reminders of such an unpleasant fact, one of which is the dreaded act of will-making.
The aversion to will-making may be attributed to the fact that it does not only remind us of our eventual demise but also of how much or how little we have accomplished in life. It is almost reminiscent of an autobiography coded in possessions and beneficiaries.
This notwithstanding, it is imperative to plan in advance the settlement of your estate to assure that your affairs are in order in the unfortunate event of your passing. Also, this is the best measure to ensure that the legacy of your perseverance will devolve to the benefit of your loved ones.
I have clients who are siblings living in Mumbai and their father lives at their native place, eventually both will inherit immovable properties from their father, when I discussed WILL, succession laws etc with them, they simply told me that we don't have any differences now and that we will harmoniously distribute the share amongst us.
What they overlooked or refused to think of was that inheritance doesn't stop with both of them, it is legacy which is carried forward to future generations and that if the father had to die intestate (without a written WILL) they would not be able to bequeath the said property to their children, title would still remain unclear and that the children can also lock horns after 30-50 odd years for equal share in properties, you will have to get a succession certificate from the court to keep the property title clear and marketable.  When I explained the same to them they agreed to discuss the matter with their father.
After a few days I got a message from one of them which read "Dear. Priyesh, as per our limited understanding and interpretation from the enclosed Supreme Court order, now on there is no need of a WILL and that the Testamentary Document is not at all required as the society has to compulsorily transfer the properties of the deceased to the registered nominee (PFA a link to a Supreme Court Order). Please suggest & advise."
There was this Landmark Judgment passed by the Honorable Supreme Court on MARCH 10, 2016. This landmark judgment actually started doing rounds on the Whatsapp early this month.
And as I have been known to many financial professionals as a practicing ESTATE PLANNER, although I am not a Law Expert, I frequently started getting this Judgment forward for my comments.
I studied this Order and what I understand from this is as follows:
The reference this Order makes is of West Bengal Cooperative Societies Act, 1983 AND THAT I LIVE IN Maharashtra and have been Executing Estates in Maharashtra's Geography I would want to refer to Maharashtra co-operative societies act, 1960, mind well Co-operative Societies Act may differ from state to state but the Succession Act remains same across the country, though it does differ according to the faith/religion of the Testator.
It is clearly provided in section 30 of the Maharashtra co-operative societies act, 1960 (Act no. XXIV of 1961 Mah) that, on the death of a member of society, the society shall transfer the share or interest of the deceased member to a person or persons nominated in accordance with the rules and bylaws.
What is the meaning of the word Nominee? Nominees Rights?
"The word nominee means a person who holds or acquires right in a property or any other kind of liability incurred on behalf of others. Nominee means a trustee. A nominee holds a property on behalf of other Legal heirs"
Thus, the simple meaning derived from above proposition is that a nominee cannot be a real owner but in fact, a trustee who has legal control of property that is kept for another person(s).
Refer page 4 of the said order:
The Secretary of `the Cooperative Society' submitted the following information to the Deputy Registrar, Cooperative Societies through a communication dated 26.09.2003:
"(1) Late B.R. Sengupta had a family consisting of wife, son and daughter-in-law. They all derided him and he was living with his daughter Mrs Indrani Wahi, where he eventually died. A copy of his 'Will' is enclosed 'which will speak itself. We reiterate our views that his daughter in the "legal nominee".
On reply to this from the Deputy Registrar, Cooperative Societies – West Bengal.
Hence letter of administration/ succession certificate is required in favour of the daughter of the deceased Smt. Wahi in terms of Rules 128 of W.B.C.S. Rules, 1987."
A part of this order mentioned on page.20 in the said order is accordingly reproduced hereunder:
"Insofar as the present controversy is concerned, we therefore hereby direct `the Cooperative Society' to transfer the share or interest of the society in favour of the appellant –Indrani Wahi. It shall, however, be open to the other members of the family presently the son– Dhruba Jyoti Sengupta; to pursue his case of succession or inheritance, if he is so advised, in consonance with law."
To sum it up to my interpretation to this order is that there is a world of Difference between the Co-operative Societies Act and Succession Act, refrain taking this lightly and act now, make your write their "WILL" today!
---
4 Thoughts to "Nominee doesn't necessarily mean successor!"