November 8, 2019
Ethical Investing Opportunities in India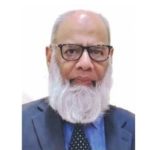 M S Shabbir
Managing Director, SenSage Financial Services Pvt Ltd
Ethical Investing Opportunities in India
Investors who seek to create wealth on the basis of a concept called VAME (Value, Attitude, Morality and Ethics) find the Indian stock market attractive. VAME is like an iceberg where 10% of the person's behaviour is known and 90% of it is not known.
Values provide harmony, social integrity, shape personalities and build character. Attitudes direct the behaviour. What values we learn in our childhood becomes a part of our attitude. Morality is based on right or wrong and is derived from spiritual principles and general guidelines framed by society. Ethics is applicable to businesses chosen by individuals who govern their life. 
Our Ethical View of Wealth
All wealth belongs to the creator.
Money by itself is not wealth. Wealth results from formation of real productive goods and services, which can be measured in terms of money value.
Money is neither an asset nor a commodity but a means of exchange. Lending money on rent is an economic peril. Farmers suicide, rich getting richer, compounding interest rates, interest rate fluctuations are making economists believe in interest-free economics.
Wealth in our hands is a test or trial.
The poor and the needy have a right on our wealth.
Earnings should be legitimate.
Capital and assets should be preserved through risk management.
Ethical investment or shariah-compliant investment looks at moral consequences in financial transactions. It ensures that contracts are just and equitable for all parties involved and rewards should be related for effort, responsibility and risk sharing. The fundamental principles of ethical investment prohibit interest, excessive uncertainty, gambling and harmful businesses. It encourages risk sharing and products and services based on public need or necessity.  What it means for investors in stock trading is "NO" to margin trading, derivatives, short selling, futures and options which takes away much of the steam in the market activities. An ethical investor will engage in the cash segment and delivery-based trading. This also means that he or she will be participating 100% in 2% of the market products and activities.
A check for availability of stocks which conform to sharia-compliance reveals that more than 1300 stocks listed on the Indian markets pass the test. Sharia-compliance status of stocks is subject to change based on an analysis of financials from time to time. Our studies showed that there are more than 400 stocks which are sharia-compliant on a continuous basis for 5 years.
The screening criteria used under Islamic principles differ all over the world due to different methodologies adopted by different schools of thought. However, the fundamentals remain unchanged across the globe. The criteria followed by TASIS- a leading consulting firm in India is given below:
Business Screening: The first screening filters companies dealing in activities related to financials, pork, alcohol, gambling, pornography, tobacco, trading of gold and silver as cash on deferred basis.
Financial Ratios:  Debt to Total Assets <=25%
Interest Income + 8% of interest-based investment to total income <=3%
Cash + Receivables to total assets <=90%
A further study showed that there are more than 260 ZERO DEBT stocks diversified across different sectors which include IT, Agro, Auto, FMCG, Retail, Energy, Pharma, Textiles, Chemicals, Commodities, Infra & Construction, Telecommunication& Broadcast, Consumer Durables, Financial Services and Engineering & Capital Goods.
While the universe of stocks may be large, the company size or market capitalization and liquidity is a basic determinant for protecting the investors' interest. We found a reasonable availability in all the above sectors based on classification of large, mid and small cap as defined by the Association of Mutual Funds in India.  Our analysis tells us that investors can discover high return stocks at low prices from all sectors using both fundamental and technical indicators. A sample of our selection is illustrated below:
Sample of Stocks with ZERO Debt
If "Passive Investing" is the new mantra of advisors, we applied the "Buy it and Forget it" strategy to see the performance of a portfolio with 45 such stocks and the result was something which will raise the eyebrows of seasoned fund managers.
An amount of Rs100,000 was invested in each of the stocks on a fixed date with no trading or booking of profit strategy for 10 years and found that an investment of Rs. 44 lakhs made on 4th October 2010 had grown 8 times showing an annual return of 23.61%. The XIRR of individual stocks varied between minus 2.68% and 49.90%.  None of the stocks except Castrol in the portfolio (click the link) showed a loss over 10-year investment period. 
For investors who are still apprehensive about investing this limited range of stocks, there are mutual fund schemes that try and maintain ethically conscious portfolios like Tata Ethical Fund, Taurus Ethical Fund and Nippon India ETF Shariah Bees.
---