February 1, 2022
Handling Objections While Discussing Child's Education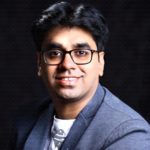 Deepesh Mehta
Founder & Chief Consultant, Happy Investor Finserv LLP
Most families believe that their biggest dream is to do their best for their children! As parents, the birth of a child is special, and through the child's entire growing period, distinct memories delight them.
They care for their child, right from the first crawl to his or her confident walk. These moments bring joy and some of them might have captured them in their camera, which adorns their walls as pleasant memories.
A child begins to grow, parents begin taking care of his or her vaccinations, clothing, right diet, inculcating good values, and so on. During this emotional journey, they may forget about your child's future career-related expenditures. Through this remarkable journey, they may have a tendency to ignore this aspect of your child's future, not because it is not important, but because they are not sure how to start it right.
However, as time flies, they realize that they are at the threshold of yet another phase in their child's life, where expenses that are necessary, are staring at their face. So yes, planning early for future expenses such as schooling, higher educational expenses, and marriage-related costs is as important as delighting in your child's growth.
But the important question is, who will tell this the importance of child's future planning and how to tell.
Presenting below some of the objections that the financial services community will face and the solutions we can use to convey the right message and action them to start investing.
1. I will start next year. There is a lot of time.
The most dangerous statement I hear from parents is "We'll plan next year." Show this chart to tell what happens if they delay –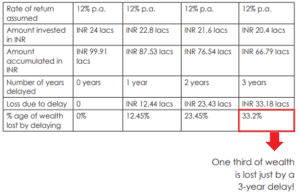 2. I will take education loans and my bank provide it easily.
Most parents are accustomed to taking loans for gadgets, home appliances, or other household articles and assume that this is the best solution for such expenses. They continue the same approach for their children's higher educational expenses. They feel that their banker is always available to lend that loan. Big mistake! Here's why.
Let's say the cost of higher education is INR 25 lacs today. At 10% inflation, after 15 years it will cost INR 1.04 crore. Here is the difference between making your own arrangement and taking a loan.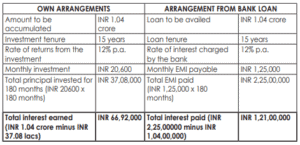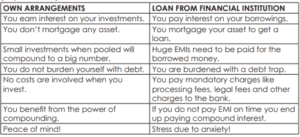 Robert Kiyosaki, a famous American author says, "An asset puts money in your pocket and a liability takes out money from your pocket." Ideally, you should take steps to create an asset, which will help you to fund your child's education and not create a liability.
3. I am worried about markets and I will invest only in fixed income cum non-volatile investments.
Many parents fear equities and it is our job to tell them when to use equities and when to avoid equities. Some parents use equity all the time and get bad experiences when markets fall. Some people don't use equities even though their needs are 7 years away. The best way to tackle this is to show the below chart.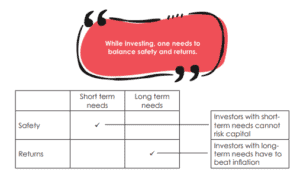 Short term = less than 5 years
long term = more than 5 years
These are some of the ways by which we can handle objections and this could result in investors looking forward to equities according to their needs and thus building careers of the future of our country.
The content here is extracted from the book Power Your Child's Financial Future authored by Deepesh Mehta which is available on Amazon – https://amzn.to/3uemJ10
---
6 Thoughts to "Handling Objections While Discussing Child's Education"