March 26, 2013
Human Resource Strategies & Challenges of Financial Planners in India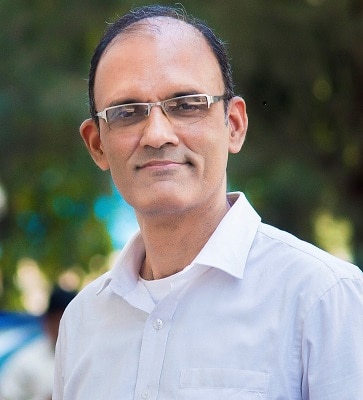 Suresh Sadagopan
CEO, Ladder7 Wealth Planners Pvt. Ltd.
India's leading financial planners based out of Mumbai have come to form a Professional Study Group wherein they meet second Friday of every month for 3 hours. I am also part of this study group and we had our debut meeting on Friday, March 8, 2013.
The knowledge, information and ideas sharing was fantastic. The willingness of senior planners to share and learn from each other was very encouraging and should set a new standard for the rest of fraternity to come together and engage in knowledge sharing activities. The following are the members of Study Group;
Study Group Members
Agenda for the First Meeting
For the first meeting the agenda for discussion was "HR Strategies and Team Building by a Financial Planning Firm". I was given the task of moderating the discussion. With due permission from the group, here I am sharing the highlights of discussions as bullet points for the benefit of the fraternity.
As a moderator, I had requested each of the group member to share their thoughts on the following;
– How many employees you have and what is the organization structure (who does what)?
– What are your HR and Recruitment Plans for Year 2013-14?
– What are the one or two best HR strategy that you have implemented in your firm?
– What are the one or two major Human Resource Challenge you face?
We had a very lively discussion on the above matters. Below are the best HR strategies that these leading financial planners think they have implemented in their respective practices and also the most challenging HR issue they face. I am sure these insights will be useful to many of you who have a team in place or planning to build a team to scale up operations.
Some of the Best HR Strategies Implemented by Group Members:
An Organization Structure & Staffing driven by "Why, How &What" Model of Simon Sinek.
Being transparent with the team and sharing the firm's vision and aligning team members with the vision.
Following the P4 Principle of HR Management which emphasizes on the factors Preparation, Pay, Perks and Productivity.
Giving salary based on industry standards and linked to performance level.
Giving Work-Life Balance to staff. Setting rules and discipline for the team created by the team members.
Putting the organization on a growth mode and offering growth to staff. Employees stick around if they see growth coming.
Taking high quality student trainees who are on look out for jobs soon after their graduation or during their final years.
Taking Management Trainees from MBA Colleges and training them with domain knowledge
Taking people who are hungry for making a lifelong career in financial planning
Use of technology wherever possible to have less human intervention
Some of the Most Challenging HR Issues faced by Group Members:
Aligning the organization structure to new regulatory environment where advisory and transaction needs to be separated
Confidentially of client data and staff taking away clients when they leave the organization.
Finding purpose driven employees. Most job seekers look for lucrative careers rather than purpose driven careers
Freshers simply lack skills and knowledge required for the job profile of a financial planner. Lot of grooming needs to be done before they are given responsible jobs.
Getting the right talent from the industry that suits the specific job profile we are looking for.
Getting the talent who have intentions of staying with a firm for long term. Freshers jump careers too fast.
People want to work in corporate firms and not with boutique firms like that of Independent Financial Planners
Planners not willing to do client acquisition function, they simply want to sit and write plans. They have to start taking the onus of client acquisition also.
Retaining good talent/ financial planners who come on board and keeping them motivated.
We take employees who want to be independent after some years. But employees/ financial planners take a lot of time to go independent and set up on their own
Agenda for Next Meeting
The Human Resource topic is so vast and pertinent in Indian financial planning industry that the group has decided to get into the depth of the topic and will be discussing it again during next meeting scheduled for Friday, April 12, 2013. The following points for discussion have been agreed upon;
Hiring & Compensation
Initial & Ongoing Training
Productivity & Data Security
Retention & Career Path
Network FP has formed 2 more Professional Study Groups in Mumbai which will be meeting second Wednesday of every month. The agenda for first meeting scheduled on April 10th is "Self-Assessment of Your Respective Websites & Ideas for Advisor/Planner Website Designing". Network FP encourages all financial planners across the country to either form a study group on their own or join one of the existing study groups. If you are interested in joining Network FP's Professional Study Groups drop in a mail to priti@networkfp.com.
Authored by,
Sadique Neelgund
Founder
Network FP Knowledge solutions pvt. ltd
Mumbai
---
9 Thoughts to "Human Resource Strategies & Challenges of Financial Planners in India"