January 10, 2012
In 2012 – Let's make change work in our favour!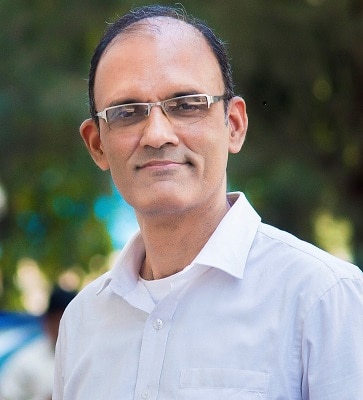 Suresh Sadagopan
CEO, Ladder7 Wealth Planners Pvt. Ltd.
Change is always traumatic. Statis is safe. It is nice to wallow in one's own comfort zone, like the frog in the well, rather than jumping outside and exploring the world.  Most of us Hem and Haw like the mice from the classic book, "Who moved my cheese" by Dr. Spencer Johnson, whose names also are incidentally Hem and Haw too, to indicate their type. Hem and Haw have been eating the cheese from the same location in their maze and one day, they find their cheese missing. They are in denial – they think that the cheese will come back; much like some of us expected the entry-load to make a comeback!
The cheese did not come back and they had to explore the maze to find out other places where they might be there.  And they do! When entry load was scrapped, it was such a disappointment and all of us were so upset. Many of us were paralyzed due to this – like Hem and Haw. Some among us, moved on to find other mounds of cheese, like the other set of mice, Sniff & Scurry – we found a way to charge clients directly. Life was not looking so bad after that!
Change is constant. We may like it or hate it. But, change is relentless. It is better to embrace change than to fight it.
India has already crossed the inflection point in the number of mass affluent people there are, who may require sophisticated Financial Planning services. These people number 20 – 50 million, depending on the various estimates that people have come up with. But, irrespective of the number, the market is huge and growing rapidly. People are growing increasingly wealthy and feel the need for properly managing their finances. That poses a huge opportunity for Financial Planners. Their expertise would increasingly be sought by this rapidly growing class of people. There are too few planners to go around, currently.  CFP Certificants themselves number around 1,500. Out of this, the actual practitioners are, in my opinion, in double digits. So, that's the opportunity!
On the way, there can be challenges. The latest SEBI concept paper is throwing a spanner in the works. But these are to be seen as minor irritants and one needs to see how it can be surmounted.  After talking to many in this space, there seems to be options available… the situation is not all that bleak.
So, those of you who are in the transition stage, which is virtually all of us, need to find out how to make things work, in the changed milieu.  There are of course things that don't change, one bit.
You still need to build solid competence in the Financial Planning domain. Knowledge and skills are our stock in trade and we need quite some competence on this. This is what will help you to get the respect & trust of the client. Once a person makes the transition to being a true Financial Planner, they would taste this respect from the client, for the first time.  This is intoxicating, as I found out for myself.  Clients reveal their entire information and are willing to reveal even their intimate details.  This puts a great responsibility on the planner… which brings me to the most important trait the planner needs to have – Integrity.
Since the client trusts us completely, it is all the more important that the Financial Planner takes on the mantle of a responsible, ethical & honest individual and does the best thing by the client. This on first glance may look self-defeating. Putting the client interest first, is extremely important to be successful in this business.  Surprisingly, you would find that your revenues would also grow, once you stick these cardinal principles. Trust is born out of this. Clients would be able to sense and experience this automatically. Once, trust is established, they would stay with you and bring other clients too.  It is like using domesticated elephants to bring in new wild elephants from the forest, to be domesticated!
The other important aspect you would need to do is proper communication with your clients. At every level, this is important. Even before you engage with the client, clearly explain what you will and will not do during the financial planning engagement and delineate the deliverable. Also clarify what will be the charges and when they would have to pay it.  Follow it up with a document that explains this lucidly. Keep the communication on, during the financial planning process and after the plan is done.  This is very important to keep the client, completely engaged throughout.
Finally, please understand that you are not in competition with anyone regarding charging a fee. If you are charging a lower fee than another and you are comfortable with it, so be it! You don't have to charge as much as another planner. Each one of us has a business model and a range of services to go with it. The fee charged should be real value for money and should make sense to a client. This is the most important thing one has to get right. This is again a main determinant of whether one will be successful or not.
There are opportunities galore. There will be challenges along the way. We will have to learn to take the rough with the smooth. But there is enough opportunity for all of us. We need to recognize this fundamental fact.  Like Sniff & Scurry, we need to be able to make change work for us!
Authored by,
Suresh Sadagopan
Founder
Ladder7 Financial Advisories
Mumbai
---
9 Thoughts to "In 2012 – Let's make change work in our favour!"