May 21, 2012
In future, the best firms won't find new clients; the new clients will find them!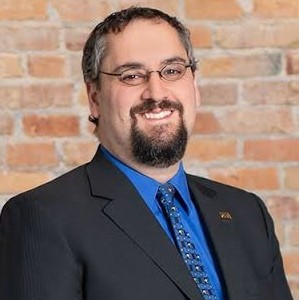 Michael Kitces
Head of Planning Strategy, Buckingham Wealth Partners
This is a guest post by Michael Kitces, a well-known blogger and commentator on financial planning news and developments in US.
As the financial planning world continues its journey into the digital age, marketing and growing a financial planning practice faces new challenges. Some firms suffer as traditional methods no longer work the way they once did, while others struggle to implement new strategies like blogging and social media without any clear strategy or understanding of how to do it successfully.
Yet through it all, recent marketing research on advisory firms has shown a new category of marketing that has quietly emerged as the marketing method with the greatest growth on an absolute and relative basis: online search, where the firm attracts clients through Google, Bing, other search engines, and social media sharing. While the rise of online search is still in a nascent phase, its prospects are bright as the world goes digital.
Accordingly, the best firms are beginning to take the key actions now that will be necessary for success, from better defining target clientele, to creating relevant content and distributing it, to beefing up the raw aesthetic quality of their websites so they leave a good impression – so that in the future, they won't have to find new clients, because the new clients will find them!
The inspiration for this blog post was a recent survey by Rydex-SGI Advisor Benchmarking that was shared on AdvisorOne, which evaluated the marketing methods being used by Registered Investment Advisors (RIAs) in 2011 versus 2010. The survey found a notable decrease in advisors' recent use of social media – as many early adopters have seen only limited success thus far – as well as a decline in the use of blogs and newsletters. Many categories held relatively stable, such as seminar marketing, client appreciation events, and direct mail. Yet the one surprising category with the biggest rise from 2010 to 2011: Online Search. A summary of the survey results are shown below.
Marketing Methods used by Registered Investment Advisors (RIAs)
Inbound Marketing and Online Search
As I have written in the past, inbound marketing will play a significant role in marketing a financial planning firm in the future, and the recent growth of online search as a marketing strategy is just the front edge of the emerging new trend. What's notable, though, is that while online search itself was on the rise, the use of social media – which can help support online search traffic – fell significantly.
In addition, the use of a blog also declined significantly, even though Search Engine Optimization (SEO) to support online searchability can actually be one the primary reason for a firm to run a blog in the first place!
Overall, these mixed results suggest that advisors are struggling to get a clear picture of how to evolve their marketing in a digital world. The drastic decline in the use of newsletters suggests a growing realization that the world is moving digital and people are going online for their information, and that mailing paper newsletters is no longer very effective (although the data does not make it clear whether the category includes paper newsletters only, or "e-newsletters" as well), while unsolicited email campaigns are on the rise and poised to pass direct mail campaigns.
Notwithstanding this shift to more digital marketing, though, advisors who have been using blogs and social media as early adopters in 2010 and prior years appear to be backing away from the approach… despite the fact that the decline appears to coincide with a rise in the results that blogs and social media are intended to create: to make the firm more searchable and more easily found by targeted clients.
Improving Online Search Results
Ultimately, advisory firms that want to succeed at marketing in the digital world must take action on the following four steps:
1) Have a clearly defined target market. If you can't explain exactly who would be searching for you, what problems that person would be facing, and what solutions you can provide, you'll never be found amidst the sea of other financial planners who all basically say they do the same thing. This is why ultimately; most professionals will need a well-defined niche to succeed in the digital world, unless they have the size and scale to be a regionally or nationally dominant firm with a substantive marketing budget.
2) Create relevant content. People use the internet to search for the answers to their problems all the time. The key is to create content that answers and solves the problems your target clients face – so that when they search for the answers to their problems, they find you (and your content).
3) Make the content findable. The internet is a pretty crowded place. It's not enough to just create the content and wait for people to find you. It's also necessary to help get the content out there, so people will be able to find it when they want to. This means distributing it through multiple channels, from email signup lists to social media platforms to a blog. It also means making the content able to be easily shared, so that people who find your content can share it with others they know who might be trying to solve the same problem. Your prospects could refer you to other prospects before they even become a client!
4) Give a good experience when people show up. It's not enough to just have the content and help people find it; the reality is that when people find you this way, your website is the first impression they'll have of you and your firm, so it needs to be a good one. This means not only does the content itself have to be good and relevant, but the website itself has to be visually and aesthetically appealing and draw people in. As recent research has shown, out of the first 7 things your prospects notice on your website in forming a first impression, the actual content ranks a mere 6th.
By taking these steps, you can improve the results of your online search capabilities and inbound marketing, to capitalize on the world of the future where you don't find the clients – the clients find you. But only if your content is relevant enough and findable enough that it can reach them.
So what do you think? Have you gotten any new clients because they found you through your website or your content? If you type your own name or the name of your firm into Google, can you find your own firm? If your clients typed their problems into a search engine, would your firm come up as the solution?
Michael Kitces, MSFS, MTAX, CFP, CLU, ChFC, is the director of research for Pinnacle Advisory Group, a private wealth management firm located in the United States that oversees approximately $1 billion of client assets. He is the publisher of the e-newsletter The Kitces Report and the blog Nerd's Eye View through his website www.Kitces.com. Kitces is also one of the 2010 recipients of the US Financial Planning Association's "Heart of Financial Planning" awards for his dedication to advancing the financial planning profession. Follow Kitces on Twitter at @MichaelKitces.
Authored by,
Michael Kitces
Director of Research
Pinnacle Advisory Group
Washington D C (USA)
---
2 Thoughts to "In future, the best firms won't find new clients; the new clients will find them!"