January 19, 2021
Industry feedback on the prospects of the practice.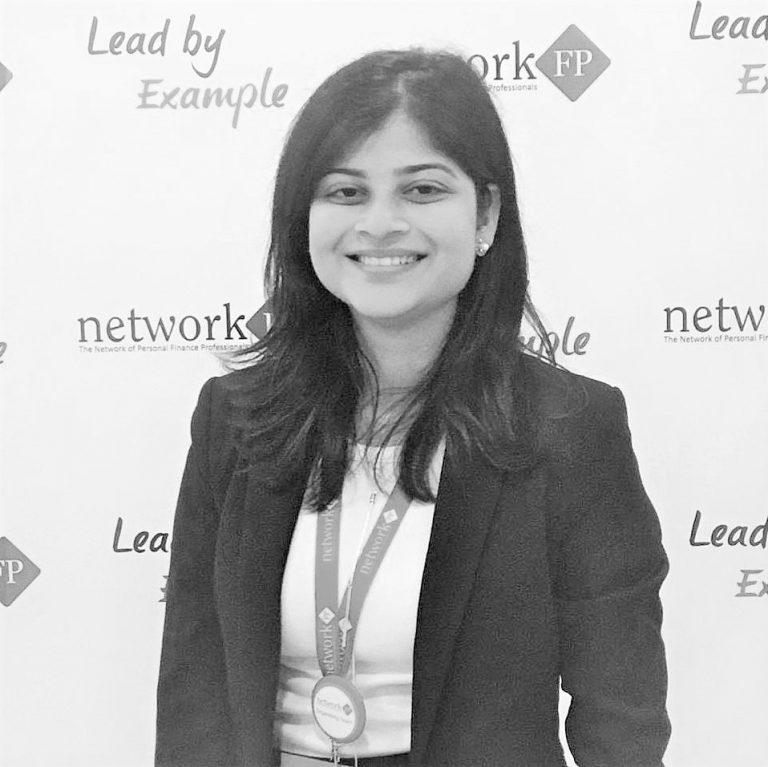 Mohini Mahadevia
Founder at SOLUFIN
In December 2020, IFANOW published the findings of its "Practice Management in the New Age Study" where 524 advisors all over the country were surveyed to get an understanding of the various problems that affect the advisory and personal finance professional community and what the community had in mind as a way forward.
While the survey can be viewed here, following are some quick implementable tips and observations from the same that you can take in to account right away and take steps in your practice:
1. Challenges: All professionals from our community, big or small, have been impacted in the last year in different ways. However, one thing that remains common between all is the optimistic outlook towards the future of their work and also the swiftness with which they adapted to the changing situation to minimise the impact on the client.
Takeaways: Tough times don't last, but tough people do. When surrounded by a challenge that seems overwhelming, know that the rocky sea affects all boats that float in it. Reach out to and talk to your advisor friends and form a support network that you can fall back on when the situation seems too daunting. Great solace and strength come from witnessing peers fighting the same battles as you do and seeing them win. It shows you that the problem at hand is solvable.
2. Demand: Seeing how uncertainties can shake up their finances, investors are all the more keen on establishing meaningful professional associations with their distributors/advisors and are looking at more holistic solutions rather than mere transactional assistance.
Takeaways: The times that we have all been craving for- when clients would truly appreciate the services of holistic financial counselling and hand-holding, have begun to unfold. As more people realise the need for a dedicated expert guidance to handle their money matters, the demand for our services is going to increase. We have to be prepared with the updated skill-sets that make us step outside of our comfort zone to be able to accept this growing demand in a sustainable way.
3. Processes: Showcasing your methodology, processes and systemic approach was rated the MOST important among bigger firms and the LEAST important among smaller firms. This is clearly an indication of the need for structured systems and documented processes to be in place for scaling up of the practice.
Takeaways: Regardless of the size of your practice, formulate and update your SoPs, research methodology, approach to client interactions, etc. If you are already big, this will help to streamline and make more effective, your actions. If you are an aspiring practice, this will be your fastest lane to scale the heights you have envisioned.
4. Devices: Majority of clients are comfortable using a cell phone whereas metro cities show an affinity towards desktops/laptops. Pen and paper are still preferred over tablets.
Takeaways: While interacting with clients, talk to them and show them in a way that they are comfortable with. If you know the client is likely to use a cell phone to view any literature you send to them, make in a mobile-friendly, easy-to-read format. When meeting a client, don't just assume you will impress them with technology. If you feel paper and pen do more justice to what you have to explain to them, stick to that.
5. Software tools: Back-office reporting software, video calling tools, document management systems, financial planning software, notes taking applications, mutual fund research software, to-do application, risk profiling, software, CRM software, etc. are amongst the most commonly demanded applications and software solutions across mutual funds distributors and RIAs, both big as well as small.
Takeaways: Make a list of the areas in your daily work, where software assistance is needed. Compare it with the solutions mentioned here and get started with hunting for the best possible solution. Speak to your peers, take demos and set a deadline by which your practice will get a tech-upgrade.
6. Digitisation and scaling up: Advisors have shown more faith in digitisation- both for their practice as well as the client. They feel confident in being able to deal with increased expectation of the clients and a more holistic approach when assisted by a good digital structure.
Takeaways: assess your existing practice and client base and see what level of digitisation will be necessary. Set timelines, find tools and set the ball rolling.
7. Cash flow deployment: Advisors have shown maximum interest in spending on technology and marketing-one that helps to sustain the increased business and the other that helps create this flow. Lesser importance is shown for hiring expenses and well as office infrastructure, indicating that practices are now becoming "person-independent" and "physical presence-independent".
Takeaways: While what works for others may or may not work for you, do assess the effectiveness of the expenses that you are currently making for sustaining your business. Analyse each expenditure head, and see if it is actually giving you your money's worth.
8. Teams: More and more importance is given to automation to reduce errors, increase process-driven accountability, centralised systems and reduced dependence on highly skilled labour. All of this shows that advisors are keen on having "people-independent" practices, where the change of hands or reduction thereof does not affect the work in anyway.
Takeaways: Study your existing manpower structure and do a cost-benefit analysis. Does your practice depend of a select few people? What will happen if they are no longer with you? Can you work with semi-skilled workforces with the support of systems? Is the infrastructure cost worth it?
9. Covid-19: The pandemic has in a funny way explained in less than a year what we have tried to explain for ages. Clients understand and agree to the need for emergency funds, a consolidated and holistic approach to financial matters and the need to save more.
Takeaways: Use this wave to garner as many new clients as you can. Once the Covid-19 wave subsides, humans may just go back to their pre-covid mindset and get complacent. They are thinking about planning right now, so make them do it before they change their mind.
10. RIA: As complex as the discussion and debate of RIA v/s MFD may be, an increasing number of professionals have shown interest in eventually turning the RIA way. While there are challenges and apprehensions in the form of lack of willingness to pay fees by clients, compliance issues, unsure business structure, inability to charge fees, etc. advisors are now looking at the pastures that lie beyond these challenges and are open to assess the costs-benefits of the change.
Takeaways: Make a list of advantage and disadvantages of both options. Set them up by priority and talk your apprehensions out with those who are on either side of the divide. You will eventually get your answer.
Hope these points help you to kick-off 2021 with a clear thought and action plan for your practice and hope this year brings you a lot of work satisfaction and good business!
---
One response to "Industry feedback on the prospects of the practice."