October 24, 2012
Introducing Jagoadvisor Blog – 10 Inspiring Ways to Become a True Financial Planner!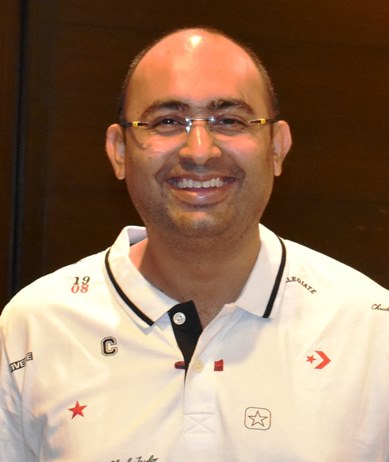 Nandish Desai
Partner-jagoinvestor.com
If you are a personal finance professional, ask yourself – "what is your true job as a financial planner?" . Stand in this question and read this blog post slowly (Don't Rush when you are on this blog). Your true job as financial planner is beyond gathering clients data or delivering financial plan. Some of you will be amazed to know that we at Jagoinvestor have stopped giving financial plans to some of our clients! . It's time to innovate !.
There are several ways by which you can add value to investors financial life. There is a world beyond data, product or investment advice and financial plan . That is what I would like to touch upon today.
10 inspiring ways for you to express yourself as a true planner or advisor
1. Make them action takers – Make your clients realize that personal finance is not about knowing things, but it is about getting into action. Teach your clients, that the only thing that will make a difference in their financial life is taking action. Design one or more action checklists for your clients and help them in completing them. Remember – the only reason why they have contacted you is to get into action. Most planner spend more time on creating plans and less time with their clients. Start doing the reverse and see the magic.
2. Make personal finance FUN for them – There is a lot of hype around the word "money" and "personal finance" out in the world. When investors search things on google, they get drunk on information and most investors have huge resistance for managing their finance. Your true job is to help them add FUN element to the process of wealth creation. I tell our clients – "Don't show-up on call if you are not going to have FUN". None of our coaching clients miss their weekly calls, they don't want to put the phone down at times (We are into online model). I always have a lot of fun being on call with our clients and also encourage clients in having fun.
3. Help them create New Relationship with money – Initially I and Manish used to think that creating a good financial plan is the most important thing in financial planning profession. Now we see financial plan as just one part of the entire process. The most important part of the planning process is to help someone discover their true relationship with money. Really help them discover their relationship with money. Help them discover how they are with and around money.
4. Ask Searching Questions – Searching questions are those questions, which make clients THINK DEEP. Most Investors are looking for answers or solutions in their financial life, but your true job is to ask searching questions to your clients. In my experience searching questions serves clients most. Searching questions sometimes creates a sense of discomfort but after the conversation you will surely get a thank you note from your client. Spend some time and design your searching questions, which will help you serve your clients better. Searching questions causes  transformation in people's financial life. Your task is to shift the demand for the right answers to the search for right questions.
5. Help them get in touch with reality – Most investors are not in touch with reality (Unfortunately even most planners are also not). Help your clients get real. This will be the biggest contribution you can make in someone's financial life. When you are having conversation with your client, tell them you are not a magician who cannot get them all that they want. Get bold and shatter their unreal world. For all that investors are doing or not doing in their financial life, there is always some cost that they are paying. Help them get in touch with the cost they are paying (e.g – too many insurance policies). Help them to get in touch with their resources, connect them with their true strengths as this will help them produce wealth.
6. Help them to make and keep their promises – Personal finance is all about making and keeping promises. Help your clients realize the power of making and keeping promises. Refuse to buy stories like "I am busy" or "Some meeting came up". Help them keep their promises as their broken promises are taking them away from wealth that they want to experience in life.
7: Help them build their reading program – If you have read manish's book we have mentioned about reading program in it. Help your clients build their reading program. Share with them what are you presently reading and what kind of books will help them as an investor and person. I share my personal bibliography with some of our clients who ask for it
8. Help them get in touch with their Money Habits – Very few financial planners helps their clients in identifying their money habits. Investors financial life does not change after having a financial plan, because their money habits are still the same. Help your clients go deeper and help them  get in touch with their supportive and non-supportive money habits. This will add more value to the work, that you do with your clients.
9. Share your good and bad experiences with them – When I work with people, I share what is it that I do in my financial life. I share my blunders, mistakes and breakthroughs. I also share about other clients experiences with people I work with. Your true job as a planner is to help people realize that what they are dealing with, is not just limited to them but others are also sailing in the same boat. This makes them comfortable with you and open up.
10. Tell stories and examples – Be a good collector of stories and examples. It is an art to share the right story at the right time. People always learn better with the help of stories and examples, they learn faster and they experience "Aha now I see" moments while you work with them. I share a lot of stories with people I work with. Even in Manish's book we have used stories that inspires investors. Last year we happened to meet Harsh Roongta, CEO of www.apnapaisa.com . He told Manish – "He loved his book and he is going to use some of the stories in his interactions". While Manish was writing his first book, we did a lot of research in putting the right stories in different chapters of his book  that inspires investors.
Authored by,
Nandish Desai
Financial Coach
Jagoinvestor.com
Ahmedabad
---
9 Thoughts to "Introducing Jagoadvisor Blog – 10 Inspiring Ways to Become a True Financial Planner!"