October 6, 2020
Introduction – Digital Gold – Have you pocketed everything you need to know?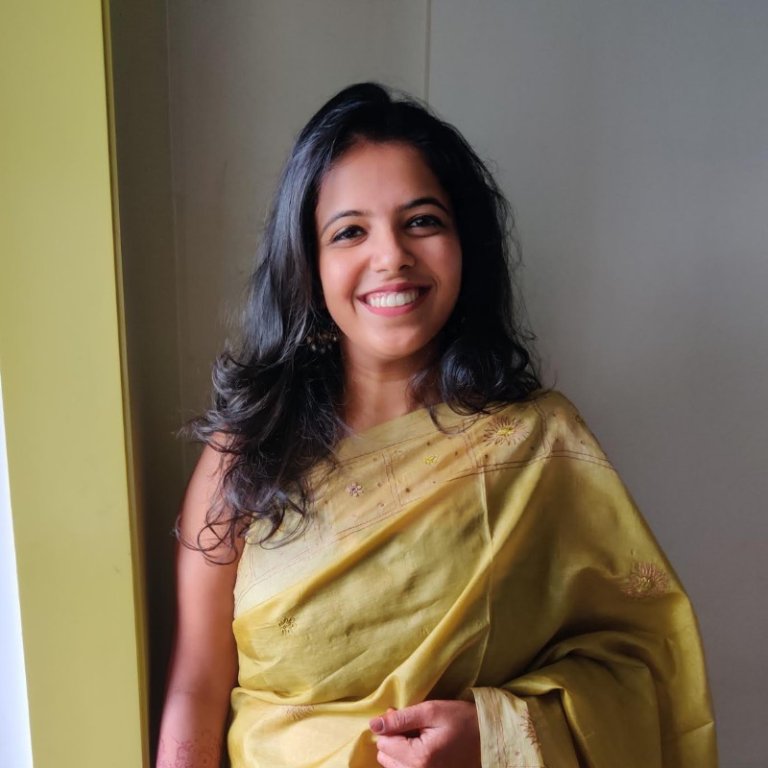 Akruti Agarwal
Wealth Cafe Financial Advisors Private Limited
Digital Gold is considered as one of the best and most convenient way to invest in gold for us gold love-stuck Indians. In the past one year every other payment app like Paytm, Google Pay and now even Amazon Pay has joined the players who offer Digital Gold. Even many stock brokers have joined the offering to cater to the Indians love for Gold.
The increasing gold prices and higher returns in the past 1 year has only further affirmed this love. Is this digital gold all that glittery for real?  Have you looked at the fees, cost structure and the regulations behind buying digital gold? Read this article to understand the various nuances of digital gold and things to consider before buying digital gold (only for convenience)
Digital Gold – Have you pocketed everything you need to know?
The entire mantra of Digital India has been pushed to gold as well and now an investor can purchase gold using payment apps like Paytm, Phone Pe, Google Pay, Amazon Pay etc.
As advisors, it is important to be aware of how this Digital Gold functions; where is the money eventually going and how cost effective this investment is. This article will break down these concepts for you and help you have a well-informed discussion on digital gold. Moreover, it will offer some key insights on whether your individual investors should go for it or not.
What is Digital Gold?
Digital Gold is a way to invest in physical gold 'digitally'. It is offered by 3 main vendors in India – Augmont Gold; MMTC-PAMP India Pvt. Ltd (a joint venture between state-run MMTC Ltd and Swiss firm MKS PAMP) and Digital Gold India Pvt. Ltd with its Safe Gold brand. Various payment apps such as – Paytm (Safe Gold), Google Pay (MMTC-PAMP), Amazon Pay (Safe Gold) and investment platforms such as – Kuvera, Groww and stockbrokers bring to you this digital gold in partnership with one of the three vendors. There are many new financial service providers who are adding digital gold to their bouquet of services.
So how does this work? When an investor buys gold via these apps, physical gold equivalent to that amount is kept safely in a vault under the security of the vendors. The investor can then choose to sell the gold at any time using the same app or convert it into gold coins (after reaching a certain limit).
Digital gold enables an investor to buy, sell and accumulate pure gold of finesse 99.99 (24K gold) in fractions anytime, anywhere. Thus, even with a minuscule monetary investment of INR 1, an investor can buy gold (even if it's a miniscule quantity of it) at their convenience regardless of the time and place. What's more is that one can do so without worrying about the purity of gold.
Is this product really all gold?
To dig deeper into the digital gold framework and its working, we checked the buying & selling prices on various apps and compared the same to MCX gold prices.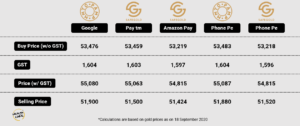 MCX Price on 18 September was INR 51,210
As you can see from the table above, there is a clear difference between the buy and sell price of digital gold. Also, the prices on these apps are much higher than the MCX price for gold.
The gold price is higher on the platforms as they charge convenience fee, gold handling charges, trustee fees, storage charges which are all included in the gold price but there is no breakup of these charges mentioned anywhere. Additionally, a GST of 3% is also payable on the gold price.
Meanwhile, the selling price is substantially lower than the buying price and on top of it, some platforms also charge a convenience fee when you sell the gold.
Making & delivery charges – An investor can take physical delivery of gold in the form of gold coins and jewellery (paytm has tie-ups with Kalyan Jewellers). While converting to coins, making charges and delivery charges are payable. On the Paytm app, the minimum quantity of 0.5 grams of gold is required to convert to gold coins and the charges vary from 384 for 1 gram gold coin to 944 for 10 gram gold coin (these charges and specifications varies across each app)
Apart from the additional cost, the risk of investing in digital gold is that there is no regulator for the product. When digital gold is bought, the vendor purchases gold of equivalent amount in the investors name. Generally, a trustee is appointed to see if the quantity and purity of gold is maintained in line with the gold purchased by the investor. However, currently, there is no regulator to oversee if the trustee is doing the work properly. This is a point of concern, because even the apps which help one to buy digital gold are only a medium to buy it. Ultimately gold is stored with the vendors.
Conclusion
In light of the lack of regulatory framework coupled with the high cost of digital gold, other investment options of gold such as sovereign gold bonds & Gold ETF appear more viable when investing larger amounts of money and for longer periods.
On the other hand, digital gold helps us, gold love-struck Indians, to accumulate gold in smaller quantities as investing in large amounts may be out of bounds for a large section of the population. And this can be seen in the high volume of transactions seen by platforms like Paytm in a short span of time.
---
10 Thoughts to "Introduction – Digital Gold – Have you pocketed everything you need to know?"