June 13, 2019
My Journey of Fee Only Practice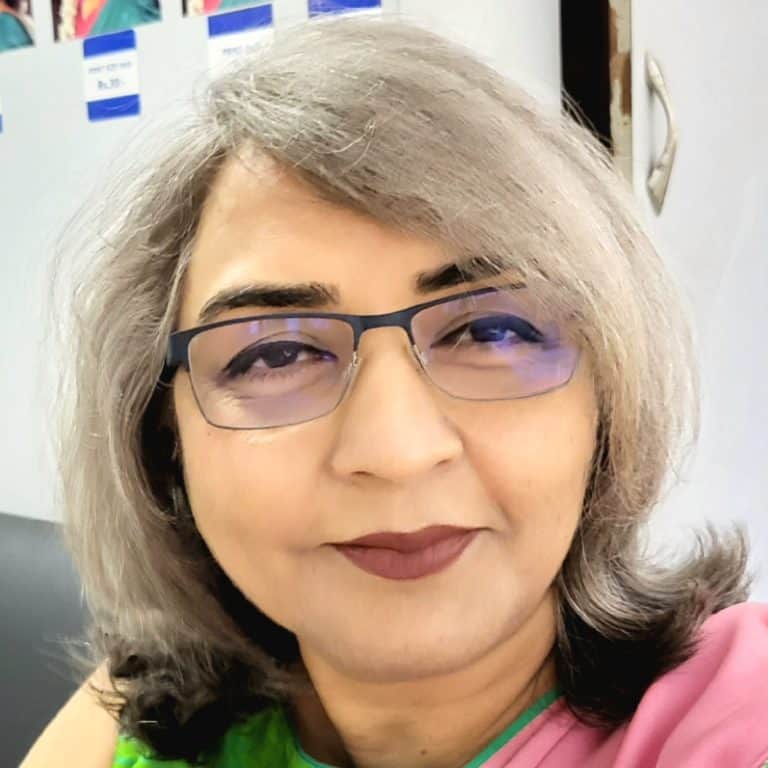 Renu Maheshwari
SEBI Registered Investment Adviser
My Journey of Fee-Only Practice
In the last 75 years, the Indian economy has transited from feudalism to socialism and now to capitalist democracy.
The capitalist world is full of products and services. The multiplicity of options also means that they need to be evaluated properly to get the best possible product/solution.  There is a constant need to weigh the pros and cons of available products and solutions. While physical products have touch and feel factor and can be evaluated by end users, technical products such as medicines and finance require technical/professional knowledge to evaluate suitability. It is very difficult if not impossible to judge the worthiness of such products by the non-technical end user. By the time they realize the mistake; damage is already done, which most of the times cannot be undone.
 Being in finance since 1988 (post finishing my MBA), I could understand financial products. My heart went out to the people who were hurt because of holding the wrong financial product. I could see that this damage, was a combination of various factors, including misselling by the distributor, lack of holistic approach, lack of understanding on part of intermediary and more. I realised that one of the major factor was that while there are experts on the 'buy side incorporate finance'; buy-side industry in 'personal finance' was non-existent. An individual/retail investor had access to'sell side' industry alone. There was a dire need of 'buy side' intermediaries especially as the country moved towards a capitalist economy with products becoming more complex and investors getting aspirational. 
 When SEBI started talking about RIA regulations, I could see the feasibility of a holistic, client-centric 'buy side' practice in personal finance. In 2011 my son also left for university giving me all the mind space to nurture and fulfill a long-cherished dream. My husband – Jagdish (an engineer from IIT with an illustrious career in IT industry) was also looking for something more meaningful in life. Thus, was conceptualized the idea of a 'Holistic, Client Centric, Conflict Free – Financial Planning and Portfolio Management Services'. 'Finscholarz' was formed which was incorporated as an LLP later in 2013 with me and my husband as the partners.
Apart from subject knowledge of finance and markets; the building blocks for a 'buy side' practice were quite a few, namely:
Systems to understand and capture client requirements
Internal processes that can enable 'whole life un-interrupted services' to the client
Capability to find solutions to their problems – not just objectively but emotionally as well.
IT systems/software to create a sustainable business model
Trained people to build an organization
Convincing clients about the benefits of paying for the services
The whole of 2012 was spent in putting the building blocks together.
We developed our own 'Financial Analysis & Planning Software –Fincontrolz. It helped us capture clients' data and future aspirations in an organized manner.
Collated 'Money Behaviour Analysis Tools' to capture clients' emotions and thought process about money.
Designed processes and systems to deliver 'un-interrupted services for the whole life' to clients.
Curated a non-intimidating, family friendly but professional office environment to make the clients feel comfortable in making decisions about one of the most important things in life – money.
Created short 30-hour modules to introduce this subject to youngsters and impart practical training in a hope to make them part of the organisation. Also implemented practices to sponsor employees for higher education.
Started regular sessions with homogenous groups and corporate employees to spread the idea.
When RIA regulations became operational in 2013, I was the first one in Tamilnadu to take that license and ensure commission free, holistic services to every client. Our motto has never been profit-maximization,  rather it is value-maximization. We do not refuse even the smallest client who can benefit from our services. The driving force had always been the belief that all successful business ideas are born out of 'need of the society' and that 'Conscious Capitalism' does not mean unprofitable business. Six years later – a 'Full Office RIA Practice' with 200+ managed clients, 4 full-time employees, and 2 full-time partners, we can proudly say that we were not wrong.
The journey to this level was not easy. It was tedious, even excruciatingly slow in the beginning; but in our enthusiasm for creating something meaningful, everything became fun. Being believers of the 'Karmic Theory', we focussed only on our efforts. Over a span of a few years, the 'changed life' of our early clients became the source of our energy. These clients also became our brand ambassadors and well-wishers.
We made sure that the fixed costs were kept to a minimum. We started by converting one bedroom of our 3 – bedroom apartment into the office room. For three years I met all our clients in that room. I even conducted small workshops from that room. Despite the office being at home; timings, dress code, workplace environment, etc. were strictly adhered to.
We ensured that we were not dependent on the business revenues for our household and personal expenses during the investment years. We were content, even if the revenue from the practice was just enough to meet business expenses. This financial freedom helped us stick to our principals and gave us enough room to make the business profitable without having to tinge our revenue with commissions.
We tried to help all who reached out to us with their problems, without considering the income that we would earn from them. We celebrated every small success and achievement which helped enormously during the initial years of low revenue. Our lives found a new meaning in the financial emancipation of our clients.
This journey, which could have become a wearisome path turned out to be an intoxicating voyage. We give the credit to our belief in the concept and the helpfulness of our knowledge.
---
How was your experience in setting up your practice and what are your suggestions on what difficulties can be expected?"  Do let us know in the comments for other readers.
---
6 Thoughts to "My Journey of Fee Only Practice"