July 27, 2019
Key Learnings from Network FP Regional Conclave'19: Ahmedabad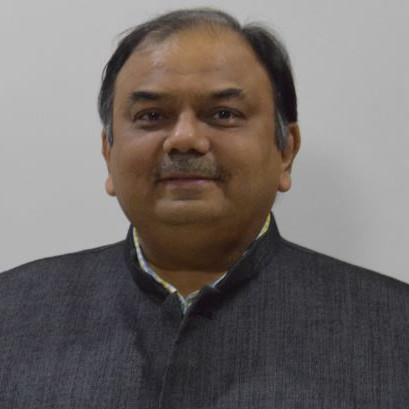 Apurva Gandhi
Financial Planner, Leading Edge
Key Learnings from Network FP Regional Conclave'19: Ahmedabad
A power-packed 2nd edition of the Network FP Regional Conclaves, 2019 was held in Ahmedabad on 23rdJuly 2019 at Hotel Radisson Blu.
The basic requirement for being a financial advisor is knowledge in the areas of finance and investments. You can upgrade your knowledge from insights shared by managers of funds and other practitioners, and this is what we envisioned for this conclave. We walked away with some diverse perspectives within the investment advisory business which went over and beyond our expectations. We could garner insights from mid-sized practitioners as well as big picture thinkers. The ideas were diverse, easy to understand and actionable.
Deepesh Arora, Director Silverline Wealth Management Pvt. Ltd, Ahmedabad
Deepesh started his business as an insurance advisor. He was reluctant to start mutual funds distribution. He jested, "Mutual Funds is a 0.5% business, while in insurance you decided the percentage of commission". However, as he grew, he saw the potential in the mutual funds business and moved on to sell only term insurance within his insurance business. He targets Rs. 1000 Crores of sum assured every year and within 10 years his company has a book of Rs. 12,000 Crores of sum at risk.
Key Learnings:
Business is at a client's door, knock more doors to get more business.
Eyeball to eyeball meetings(one on one meetings) with existing and potential clients results in business. "Some will, some won't. So what? Someone's waiting" all in the context of getting new clients.
Sanjay Shah, Founder and MD Prudent Corporate Advisory Services Ltd
The general feeling of the audience that SEBI is not looking towards the growth of the industry was quashed by him. He said that the regulator has played an important role in the growth of the industry, and over Rs. 500 crores are currently spent for popularising mutual funds in India. Direct Investments is more of the investors' weakness and not that of the distributor, but you need to identify your strength in this field. So far as distributors' commission is concerned it is fraught with disruption and this will continue. The only way forward is to grow your business
Key Learnings:
A radical change in technology is the way forward. The tech-savvy millennials also require advice.
For an IFA, ROTI i.e. Return on time invested is crucial, ROTI is actually our bread and butter in business.
The future involves lowering of commission income which will have to be supplemented by fees. Consider offering low cost bundled products like ETFs of various equity funds, commodities like gold and offshore investments and charge on the asset allocation through this bundle.
Chirag Karia, Sr.Group Vice President, Motilal Oswal AMC
Mr. Chirag Karia is a Senior Group Vice President at Motilal Oswal. He explained that across all segments of Motilal Oswal, research is the key and knowledge of each employee is extremely important.
But what really runs the investment decisions across all Motilal Oswal segments is a  process known as "QGLP"
Q= Quality of the business and management
G= Growth in earnings and sustained RoE
L=  Longevity of the competitive advantage or economic moat of the business
P= Buying a good business for a fair price rather than buying a fair business for a good price.
Key Learnings:
When many stocks have tanked more than 75% from its peak the big size investors and institutional investors would have exited and the small uninformed investors will flock to gather the falling knife. Examples: Vakgragee, Jet Airways, Reliance Power and the recent example of Yes Bank.
Mayukh Datta, National Head – IFAs, Mirae Asset
Mr. Datta opened with a head-on warning to the MFDs, "More than 50% of direct plan investments are advised clients and these clients are serviced by Banks/NDs/or RIAs"
Cheque size so far as investments are concerned have increased and the average brokerage percentages have gone down and will decrease further, but the actual brokerage amounts have gone up.
Key Learnings:
Choose a good fund and your revenue will be higher even if the trail is lower than that of another fund that is not performing well.
Changes and Risks are inevitable.. SEBI regulations will become firmer and best practices will change over time. It's how we overcome it that defines our sustainability.
Sandeep Gandhi, CEO Mega Financial Planners, Rajkot
He has been practicing for more than 20 years and encourages clients to buy term insurance online (on company websites), advising them do the right things and later collecting fees from them in a justified way.But when term policies involve a larger sum assured, the clients prefer off-line options because they not only value their lives but also our inputs as advisors.
Key learnings:
Dealing with compliances immediately and correctly will help you establish processes.
Client conversations on phones should be recorded.
Stick to a belief system, but be flexible enough to accept change as a part of life.
If a client walks away for frivolous reasons, he was never our client.
Jignesh V Shah, J Shah and Company, Surat
He believes that Client is God! Client first! His success mantra is to manage the emotions of the clients. He believes that he is his clients' well wisher and not just a financial advisor. His advice to serious investors is that they shouldn't seek short cuts to wealth creation, and they should learn to make their hard-earned money work harder.
Key Learnings:
Don't keep changing the products on "flavor of the season" basis
Establish a two-way relationship with the client based on trust
Jigar Parekh, Founder & Director of AnchorEDGE
According to him, we must seek opportunity in the frequently changing regulations by adapting to the changes.
It is not the most intellectual of the species that survives; it is not the strongest that survives, but the species that is able to adapt to and to adjust best to the changing environment in which it finds itself……so says Charles Darwin.
Key Learnings:
Bring change by changing direction, delay gratification
Low TERs is an opportunity because banks are now not inclined to do this business with their clients. Their customers have become orphans whom you can adopt
Advisors should themselves conduct IAPs at schools/colleges/corporates/institutions and with existing customers to leverage their relationships
The only way to manage your clients' expectations is through the management of their behavior.
---