July 9, 2019
Key Learnings from Network FP Regional Conclave'19: Bengaluru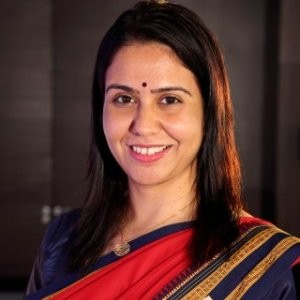 Dilshad Billimoria
Director Dilzer Consultants Pvt Ltd: SEBI Registered Investment Advisor
Key Learnings from Network FP Regional Conclave'19: Bengaluru
Network FP's Regional Conclave continued its run with the second edition in Bangalore held on 4th July 2019 at Hotel Radisson Blu. Over 140 delegates, including an encouraging 15% outstation delegates were in attendance.
With some of the finest Successful Financial Advisors presenting along with some great industry speakers, it was a day well used with great insights for everyone.
The day was kick-started by our first speaker, Srikanth Bhagavat of Hexagon Capital Advisors Pvt Ltd. He spoke about how he follows a Multiset Strategy for which tie-ups with external parties are important. He highlighted the importance of "Communicating Your Value to your clients". He highlighted The Investment Policy framework he follows and the Investment Process he creates for his clients. He wrapped his session up  by sharing his mantra "If you practice your profession well, it's the best service to Society"
Our next Speaker was Ashok Kumar ER from Scripbox.com India Pvt Ltd. He is the founder of a Robo advisory firm that has been in business for the last 7 years. He shared that 70% of the Scripbox customer base consists of first-time investors. Believes that Robo Advisory is the only way to reach the masses and his organization's focus is on Low-Value High Volume Clients. He believes in Customer Obsession rather than in competition. He said that out of a population of 1.5 Billion in India, only 1.50% are investors in mutual funds and there is tremendous scope for growth in this industry for everyone.
This was followed by the discussion on Minimum Revenue per Client (MRPC) by Sadique Neelgund, Founder of Network FP. He discussed the various threats to income that the IFAs and Advisors have faced in the industry like the impact of GST, TER reduction, Direct Plans, etc. All these have impacted revenues for the advisor. The advisor must understand and fix the minimum revenue per client so that he/she can define the business model and work with clients who they can serve well. He shared the concept of Return on Time Invested (ROTI) is more important. He asked, "How much would you charge if you were to bill your client on an hourly basis? The answer to this enables profit with a purpose"
The next speaker who shared his thoughts was Mayukh Datta – National Head IFA's from MiraeAsset  Global Investments. His Topic of presentation was Advisor 2.0, where he questioned on – "Who was in charge of the Returns on Investment to the client- the advisor or the AMC?" He opined that with consolidation happening in the industry, advisors should look for Low-Cost Investment Solutions to offer to their clients as clients have become more sensitive to costs and product pricing. His most insightful suggestion was – advisors should generate enough SIPs to cover their overhead expenses through SIP Revenue alone.
The next speaker was Mr.M Venkataraghavan– Zonal Head (South)- Axis Asset Management Company India. He spoke about how income levels and the standard of living are improving among Indians. Advisors must focus on life goals of the client and must create SIPs in accordance to one's life goals. He mentioned that there is a difference between Investment Return and Investor Return and that is the Behavior Gap of the investors. Advisors should learn to manage this gap.
We had Aakash Bansal – Founder, Mercury Financial as our next speaker. He spoke about the disruptions caused in the Industry from 2009- 2019, such as Entry Load ban, SEBI Circulars, Disclosure of Commissions, Direct Plans, Scheme Categorization, Robo Advisory, Reduction in TER, etc. He told us that without changing ourselves and our practice, we cannot adapt to disruptions. He said the only way advisors can grow, ensure business scalability and ensure compliance is maintained is through a Custodian Model.
The next speaker was Mimi Partha Sarthy of Sinhansi Consultants Pvt Ltd who pleasantly surprised us with her simplicity. She is an avid practitioner of Sri Krishnamacharya Yoga Style and has two companies – one for Yoga training and the other for Investment Advisory. Her clients are the likes of Kiran Mazumdar Shaw. She said, if life does not give you the right answer- don't do it. The purpose of everyone's life is happiness.  She believes in introspection, discipline, and simplicity. She asked the audience if money buys happiness. If not, then why chase it?
The next speaker was Mr.Jaiprakash Pai– of WMU Pvt Ltd. He works on Minimals and minimum investment amount. He believes that one must build client relationships by meeting one's clients every month. He says that  Asset Allocation is the Foundation of Advisory. His office creates accounts for investment for the entire family and ensures all family members' accounts are opened in the first instance so that children's accounts also kick start at an early stage. There are Relationship Managers, Operations Research Analysts, and an Office Boy supporting his organisation's framework, and each client has all these relationships informed to him in advance. His main business growth happens mainly through referrals.
Our last speaker for the day was Mr. Prashanth Prabhu of 29K Investment Advisors Pvt Ltd. He is a strong advocate of sophistication, sense of pride and fee income for an advisor. He believes in passive income. He works with the 80:20 rule where his top 20% of clients form 80% of the business. He believes in creating a model that facilitates liquidity and cash flow generation on a regular basis to his clients. His plan for clients is a three-step strategy of Foundation/ Core / Performance while building investment models for clients.
The main takeaway from the sessions of all the speakers was that of simplicity and authenticity- the foundation for building trust with clients.
---