July 16, 2019
Key Learnings from Network FP Regional Conclave'19: Chennai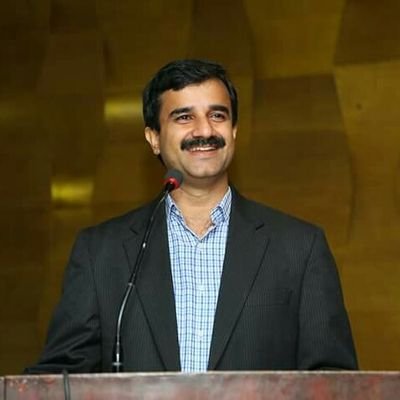 Ramakrishnan Nayak
Director at Dakshin Capital Private Ltd
Key Learnings from Network FP Regional Conclave'19: Chennai
After successfully organizing regional conclaves at Pune, Bangalore and Hyderabad, Team Network FP headed by Sadique organized the Chennai conclave on 11th July 2019. The event was attended by more than 100 delegates from Chennai and other prominent cities of South India like Trichy, Madurai, Kochi, Coimbatore,  Bengaluru, and Pondicherry.
I had the privilege of Chairing over the event, supported by a very able task force and volunteers. I take this opportunity to share the key learnings from the Chennai conclave as below:
Shyam Sekhar, Founder of I-thought, our first speaker, spoke about the process of creating financial plans by a planner, reviewed by a centralized team and finally presented to the end user by the RM. He also emphasized on the importance of the organization owning up to their mistakes, importance of research and portfolio level planning. When questioned about his success in attracting talent, he quipped, "Good team members found us, we didn't find them!"
Focus of the talk: Proper process of planning with specialized teams for each stage+ owning up to mistakes+ research.
Seasoned advisor A K Narayanan revealed his 3-point-success mantra for advisors: Continuous education, knowledge building, and hard work. He further added, "Solving problems of individuals will make them stay loyal as well as create great references."
Focus of the talk: His 3 point success formula.
Sadique Neelgund, Founder & CEO-Network FP, spoke about MRPC which is the minimum expected earnings from a client/investor to maintain a viable relationship. It was an eye-opener for many when he revealed the 3 basic business principles for MRPC – Money value of time, ROTI(Return on Time Invested) and  Profit with a purpose
Focus of the talk: MRPC: Money Value of Time, RoTI, Profits with a purpose.
 4. Harsha K, from DHFL Pramerica,  spoke on the importance of Hybrid advisors and the need for increasing client engagement time using digital tools to reduce client servicing time. He strongly insisted on using referrals, IAPs and social networking to acquire more clients instead of wasting money on digital advertisements which are expensive.
Focus of the talk: Client Engagement to reduce client servicing time, using referrals + IAPs +Social networking.
Mohit Beriwala from Canara Robeco spoke about asset build up which is the single biggest opportunity before us. He opined that the critical elements for advisors going forward would be exhibiting alpha and risk mitigation. He wound up his talk saying "Knowing your investors' preferences & aligning your actions to them" are going to be the key differentiator going forward.
Focus of the talk: Generation of Alpha, Risk Mitigation, adhering to client preferences.
Srikanth Tanikella from CAMS revealed that for advisors, operating leverage will come from i) Increasing adoption of mail-back services and ii) Increasing adoption of digital tools for Onboarding like eKYC, Digi SIP, Camserv, etc.
Focus of the talk: Digitisation for increasing operating leverage.
Chokkalingam Palaniappan of Prakala Wealth, had a simple, straight-from-the-heart talk revealing the growth of his business in phases, the importance of engaging with local media to reach out to the public and organizing IAPs to develop the client base. He revealed his secret of valuing time by charging investors appropriately based on time spent with them. His clear focus on dealing only with inbound clients, running a YouTube channel to ensure investor reach, and asking every investor to pay registration fees before dealing with them astonished many delegates & his Q&A session was of great value addition and cherished by all.
Focus of the talk: Local media engagement+ fees based on time spent for each client+ Investor outreach strategies.
V.K.Sudarshan emphasized on the importance of starting with a clear vision and having a clear roadmap for 3,5 and 10 years. Aspects like Client profiling form and recording every communication with the client not only helps in compliance but also remains a crucial part of the business process and ultimately ensures success, revealed Mr.Sudarshan.He also insisted that factors like involving all the key family members while doing financial planning, focus on HNI  clients, organizing an annual event for existing investors, all provide the required impetus to business growth.
Focus of the talk: Time based plan for advisory practice+ profiling and record keeping+ client involvement and engagement.
B Padmanaban of Fortune Financial Planners started by stating that over a long term period, small-caps have outperformed large-caps by quite a lot. He advised focusing on teaching investors to stay invested through volatile times and presented the importance of data analysis for advisors with his quality data inputs. He summed up his talk by asserting that the difference between the top performing and the worst performing funds is huge, and an advisor can make a lot of difference in choosing the right funds, so advisors need not worry about direct plans.
Focus of the talk: Role of advisors in handholding the clients through volatile markets and the value addition from helping them choose the right funds > Direct Plans.
Summing up the day's program, I spoke about the importance of remaining open to new ideas, different strategies and having the passion to help and improve the lives of others. I also emphasized that remaining positive during volatile times and acting accordingly has always brought big growth when markets recover and this is most likely to repeat in the future too.
Overall it has been a fantastic learning experience for all the delegates and on behalf of them all, I would like to thank the entire team at Network FP headed by Sadique and the regional task force for making this event a memorable one and for adding value to the thinking of one and all.
---
Do let us know:
Which point did you find it to be most implementable from the Article?
Were you/(planning to be) part of any Conclave this year? Which and How was your experience?
---