July 23, 2019
Key Learnings from Network FP Regional Conclave'19: Delhi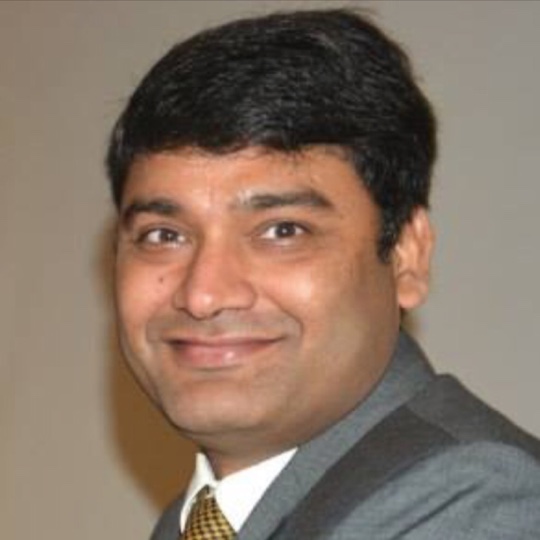 Neeraj Chauhan
Certified Financial Planner & Speaker on Personal Finance
Key Learnings from Network FP Regional Conclave'19: Delhi
Network FP continued its journey of empowering financial advisors by sharing knowledge and ideas through its regional conclaves. On 18th July 2019, Gurugram witnessed the seventh such conclave at Hotel Anya with over 140 attendees out of which around 60 were outstation delegates making the conclave truly regional.
The delegates started pouring in from early morning to listen to the wonderful line-up of speakers without being deterred by the rains or traffic and we had a nearly full house by 9:30 am. The day started with Sadique delivering the welcome address.
Ashish Goel of Vista Wealth Consultants Private limited was the first speaker for the day. He spoke about the Do's and Don'ts for professional success by using analogies like EPS, PE, ITR. He said:
EPS is Energy Passion Synergy
Pillars for success– BFSI (Brand Building, Focused on Investor's Need, SIP & Asset Allocation, IAP)
Focus on High ITR – Integrity, Trust, Relationship
Manage REEP- Risk, Expectations, Emotions; Portfolio & Product is last
Apart from Do's he emphasized on staying away from talks on cricket, religion, politics, Sensex and social media.
Ashish Modani from SLA Financial Solutions from Jaipur was the second speaker for the day. He started with the pertinent question – WHY?
Why are you doing what you are doing?
Why are you in this business?
He said that stories sell, and advisors should focus on emotions instead of numbers as people love hearing stories and they remember stories more than numbers. He quoted various examples from movies to prove his point.
He also suggested focusing on doing what is right instead of what is popular as advisors manage investors' trust, not just their money. "We are in the business of fulfilling the dreams of our investors," Modani said.
Up next was Sadique Neelgund from Network FP and he delivered a talk on the importance of categorization of investors and knowing the value of the time to be invested on each client before taking them on board. Sadique said that advisors should know and clearly decide on MRPC – Minimum Revenue per client.
He also suggested considering factors like GST, TER, Taxes, Expenses to calculate the net Minimum Earnings. He asked all to calculate the value of their hour and shared the concept of (ROTI) return on time invested.
Our fourth speaker of the Day was Akshay Nagpal from Motilal Asset Management Co Ltd. He shared his thoughts on attracting and retaining the right talent. He said that it's important to take care of team members with healthy remuneration, training, learnings and make them stakeholders in your practice.
Manish Mehta from Kotak Mahindra Asset Management Company was our next speaker. He gave the idea of targetting the under-served with focus on a particular community like Army personnel, Doctors, etc.
He gave the example of Client Acquisition using innovative ideas by a LIC Agent in Nagpur like attending funerals and prayer meets of unknown persons and helping nominees with death claims. He also stressed on educating the influencers & product expansion.
Our sixth speaker for the day was Anoop Gulati from DHFL Pramerica Asset Management. Anoop used his peculiar sense of humor and made the atmosphere colorful to introduce his topic of colorful personalities.
He introduced the concept of Carls Young to identify various types of personalities. He divided personalities into four colors i.e. Yellow, Red, Green, Blue.
Yellow color reflects Optimism and persons having such personality demonstrate that life is for living.
Red colour depicts Passion and reflects aggression.
Green color means calmness & composure and reflects Peace.
The blue color is for perfectionists and the person in this category believes that life is for learning.
Anoop discussed key characteristics of an Optimistic, Passionate, Perfectionist and composed investor/client. He discussed the summary of personalities with the intent to know them and to prepare the sales pitch suitable to each type.
Harsh Gahlaut from Finedge advisory was our seventh speaker for the day. The session was post-lunch and Harsh discussed the importance of technology with a human touch. He narrated on how defined processes & checklists in fintech companies can fill the void in the advisory space and can consistently deliver advice of the same quality as that of an offline advisory.
Extensive technology deployment can help advisors manage clients better which can be immensely scalable with infinite geographic reach. Finedge is a process-driven comprehensive financial planning entity, where processes are iron cast with system driven checks and balances. It is developed with an AI-based tech deployment using predictive analytics, to understand and pre-empt the clients' investment behavior.
The Algo driven scheduled portfolio reviews, CAGR based portfolio rebalancing triggers and goal discussions ensure that no client is left out.
The second last speaker for the Day was Rohit Sarin from Client Associates. He said that practice should be driven by purpose and humility, with a client-centric approach. He also said that advisors should always stay ahead of the curve.
Transparency and trust in a relationship was another learning delivered by Rohit. He also said that both tech platforms and advisors will co-exist. He suggested building scale as both RIA's and advisors are required to serve the population of India.
Our Last speaker for the Day was Nikhil Naik from Naik Wealth. He started his presentation with an interesting video clip followed by an example of the great cricketer Anil Kumble. Nikhil Naik quoted interesting statistics about 956 wickets taken by Kumble in 55346 Balls.
Nikhil said that Technology, Markets, Competition, and Regulations are friends of advisors as they keep everyone on their toes and help advisors grow. Nikhil believes that Tech can't replace leadership and relationships.
He suggested staying invested in the Business with skin in the game. Every bear market creates Smart, Opportunist, Ignorant Investors and Advisors should continue working as great things can't be built overnight.
The whole day was well spent, and participants were delighted by the powerful delivery of the speakers. Everyone was surprised when EX-CBO of Axis Karan Datta addressed the audience for 5 minutes with his nuggets of wisdom and experience from the industry.
---