February 12, 2019
Key Takeaways from Network FP National Conference 2019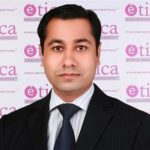 Gajendra Kothari
MD & CEO, Etica Wealth Management Pvt Ltd
Key Takeaways from Network FP National Conference 2019
Network FP held its 8th Annual National Conference at The Lalit, Mumbai on Jan 25, 2019. It was attended by 750 delegates physically & another 200+ joined through the Live Webcast. For the benefit of all here are the Highlights of each session from Mr. Gajendra Kothari, Co-Chair, NFP National 2019.
1) Uncertainty – A New Way of Life by Aashish Somaiyaa
Are we really living in an uncertain world or are we just unwilling to face facts? Most of the time we try to blame Regulator saying that they create a lot of uncertainties for our business, but the Regulator has a clear message that It will only work for the investor and all its policies are towards that direction only. And since we also claim that we too work for the investors then why is there a disconnect between us and the regulator?
2) Wheel of Life & Role of Financial Advisors by Michael Kay
Do we really Know our Clients well? Personal Financial Planning is not just about discussing financials rather it should be about knowing our client more personally. Wheel of life is a technique to know the client more personally which will drive a much deeper conversation with the clients. By doing such exercises, we should help our investors work on other areas of their life which they tend to miss and help them achieve balance in life.
3) Be greedy when others are fearful – Do we all really follow? By Shankaran Naren
Most Advisors and Asset managers get consumed by greed (it is easy to sell) and that's why only 2% of the Investors create wealth since they take a contrarian approach which may sound really silly at that moment. Going against the crowd may sound very simple in hindsight but to live the moment and to remain convinced in what you believe, mainly when the chips are down is the most difficult thing to face.
4) Market outlook redefined by Mahendra Jajoo
Market outlook matters to people who want to look at only the Short-Term perspective. In the long term, it wouldn't matter at all. Events would keep changing every quarter and every time we may not be able to guess the prediction correctly. The idea is to just remain at the pitch and the runs would automatically come.
5) Being Mutually responsible by Manesh Thakur
As an industry, we mostly try to sell returns and don't talk much about risk but a responsible advisor would set the expectation right. Be a responsible advisor, do not spread fake news. Always Remember, Creating Responsible Investors is what will lead to Happy Investors. In our country we see, Dreams are built using EMIs we need to make investors aware, SIP can be a wonderful EMI to have.
6) The Future of Small IFAs by Manish Mehta
Most small IFAs don't have teams and need to manage everything by themselves. They have to meet clients, ensure operations are smooth, attend seminars, doing research / financial planning which can be quite tedious. If a few like-minded IFAs can come together and share their resources, it would be a win-win situation for everyone. However, we need to keep our egos at bay and this is one of the key reasons why most partnerships don't even start.
7) Picture Abhi Baaki Hai by Vishal Kapoor
2017 was a great year for the MF industry while 2018 was a party stopper. Many investors who came in 2017 are not having a positive experience with their SIPs. We need to educate them and keep their faith and ensure they continue their SIPs as this is the time lower NAVs will help average the Cost price and will benefit the client's portfolio in the longer term. It may be a good time to show your account statements to your investor so that they are reassured. When you do SIPs in Equity for the long term, you certainly need to have hope as Picture Abhi Baaki Hai!
8) Practice Models – Which is the right one for you? by Ajit Menon
Successful practitioners need to have a clarity of purpose, defined by a broad business plan. We are all into the business of managing client's expectations. Look for opportunities to get clients feedback (at least once annually) as they are our well-wishers and can offer some great insights about our business.
9) Stop Asking for referrals by Stephen Wershing
Are you in the business of hunting or farming? Are you running a business or a profession? If you are running a profession then asking for referrals may not be a very good idea. Instead, Can we make our clients our brand ambassadors so they can automatically refer their friends/colleagues to us?  Here are the 9 strategies to develop an amazing referral system :
Have a clear target.
Take the clients perspective.
Own a spot on the client's brain (What is it you do that is different)
Position Yourself.
Customize your offer.
Productize your offering.
Project the Right presence (Pilots, Sports celebrities, Medical professionals)
Plant Seeds.
Have a system.
10) Play on the Front Foot by Hitesh Mali
2018 was a tough year for the MF industry both from market performance and regulations. This is the time to go head-on for all serious advisors. Immediate next few years may be little tough but in next 10 years, MF Industry is going to go through the roof thanks to recent investor-centric measures and the success of "Mutual funds Sahi Hai" campaign. The players who are seriously building their team will get to capture all the market share in the years to come.
11) Making a difference to the world  by Priya Sunder
What we need to remember is, our business is a very noble profession sometimes even better than Doctors. Doctors save lives but we help and inspire our clients to live a good life. One Unique thing in our profession is that most of our clients are for a lifetime. We need to ensure we become an essential part of the client's family.
12) Don't tell stories; create them by Brijesh Dalmia
Facts Tell but Stories Sell and we as advisors have the power not just to tell powerful stories but actually create them. All we need is 50 great stories to build a lifetime lasting practice. Parag Parikh once said, "We don't chase HNIs. We create them" You have the power to change your client's life. When your client is approached by a competitor he should be saying this about you. "He has been coming to me when I was not Shahrukh Khan, and you have come to me when I have now become Shahrukh Khan. Thank you so much. I don't require your service"
13) An Advisor's Brahmastra by Mukesh Jindal
Ethics is completely non-negotiable. In the short term, it may not give you quick results but over long term nothing can be as powerful as ethics. The customer doesn't buy your products, he goes by your words. Be careful what you promise to your clients. You may have to eat your own words in the future.
14) Learning to Learn by Nandish Desai
You need a coach in every sphere of your life. One always need to have a beginner's mindset and be ready to re-invent themselves. Many a time, we can learn much more about our business from different unrelated industries only we need to keep our eyes and ears open like learning a Guitar has taught Nandish many new things about the Advisory Business.
15) I, Me and Myself by Amit Bivalkar
A deck of cards can teach a lot about our advisory business. Every card and every number has a role to play. But, the Ace is always supreme and we should connect Ace to our Wisdom. We should always be level-headed and should not let success gets into our head.
16) Stay Hungry, Stay Foolish by Rashmi Bansal
You can blame others but ultimately all limitations are within yourself. All you need is 3 ingredients to make any enterprise successful: Purpose, Passion & Perseverance.
and last but not the least, we had the Dhol Team who also taught us a little something,
How you can create magic when you come together!
Great teams can literally achieve the impossible. All you need is a bunch of mad enthusiasts who are all tied to a common purpose. Each one needs to be passionate about what they do and believe in each other to create a mind-blowing beat. Moreover, each member no matter how small the role is, has an important part to play. Synergy is going to be the new energy!
---
3 Thoughts to "Key Takeaways from Network FP National Conference 2019"