November 19, 2019
What is the Directors' & Officers' (D&O) Liability Insurance?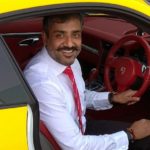 Vineet Kamra
Senior Vice President, India Insure
What is the Directors' & Officers' (D&O) Liability Insurance?
D&O Coverage in India, especially for the SME/Unlisted sector, has been a very underrated Insurance cover since Corporate Governance hasn't been at the top of the CFO's priority list in this sector. Now that the Regulatory spectrum has had a paradigm shift, the D&O and its importance shall definitely come to the fore.
The D&O policy provides cover for the personal liability of Directors and Officers arising due to wrongful acts in their managerial capacity. Defence costs are also covered and are payable in advance of final judgment. This policy provides protection for claims brought against directors, officers and employees for actual or alleged breach of duty, neglect, misstatements or errors in their managerial capacity. Some of the specific exposures that make D&O insurance necessary for the Directors and Officers are:
Vulnerability to shareholder/stakeholder claims (latest instances in a Real Estate entity and another large listed enterprise in the news for financial mismanagement in foreign procurement contract)
Sexual harassment, discrimination allegations and other employment practice violations
Regulatory investigations
Accounting irregularities
Exposures relating to mergers and acquisitions
Corporate Governance requirements
Compliance with various legal statutes
Key Coverages that are offered by different Underwriters in the Market
Advancement of Defence costs
Advancement of Defence costs
Claims made principle: claims must be made during policy period
Right to defend cover
Cover for Subsidiaries
Outside Directorship coverage
Cover for Retired Directors
Employment Practice Liability (EPL) cover for directors and officers
Cover for failure / negligence to supervise against any Professional Indemnity related claims
Cover for Regulatory Crisis Response
Cover for Assets and Liberty Costs including prosecution, bail bond and civil bond expenses
Cover for damage to reputation
Cover for Heirs, Estates and Legal Representatives
Bilateral Discovery Period
Emergency Costs cover
Kidnap response cover
Special excess protection for non executive directors
Cover for pollution related claims for defence costs and shareholder claims
Insured vs Insured (defence cost cover)
Severability: non-guilty insured is covered
Key Exclusions:
Prior Claims and Circumstances.
Deliberate dishonest or fraudulent act
BIPD claims with carve back for defence cost
There are multiple stakeholders dealing with the business enterprise who can bring a D&O claims to the fore, The cover applies to former, present and future members of the board of directors, the management and any employee performing a managerial or supervisory role.
Employees
Suppliers
Competitors
Regulators
Customers
Shareholders
Other stakeholders
Today's businesses operate in a fast-moving and dynamic environment. Management is closely involved in the day-to-day business operations and important business decisions have to be made on the spot. Such entrepreneurial environment can have a dangerous downside as well. Because the management is so closely involved in daily operations and is often making key decisions, small company owners and managers are extremely vulnerable to lawsuits from regulators, shareholders, customers, competitors, employees and government bodies amongst others. A costly lawsuit of this kind can have a particularly severe impact on individuals since the owner's personal net worth is often tied to the financial health of the company. The D&O Coverage becomes of utmost importance for this Sector.
---