October 5, 2018
Who do you want to be- Narayan or the Narayani Sena?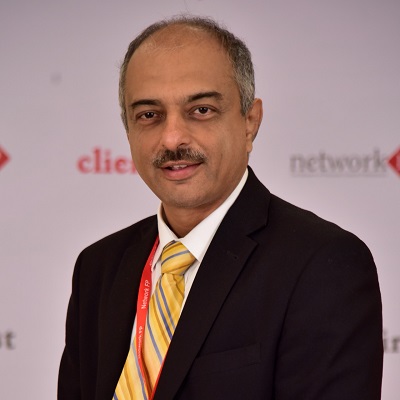 Amit Trivedi
Owner, Karmayog Knowledge Academy
Who do you want to be – Narayan or the Narayani Sena?
Before the war started in Kurukshetra battlefield, both sides – the Kauravas and the Pandavas started out in all directions to meet various kings to solicit support. Incidentally, both Duryodhan and Arjun reached Dwarika, the kingdom of Shree Krishna together.
Lord Krishna put forward a condition in front of both – you can have either me on your side or my entire army, the Yadav army – known as the Narayani Sena. He also told both that he wouldn't take to any arms during the entire war. So when Krishna first asked Arjun what he wanted, much to Duryodhan's delight, he opted for the Lord and Duryodhan got the strong army.
Well, what happened thereafter is history – Pandavs went on to win the war, in spite of the Kauravs having a bigger army. However, while the epic hardly talks about the bravery of the Yadav army, it is full of episodes of the brilliance of Lord Krishna, the strategist. He played a huge role – larger than life role – through his brilliance
So, in the world of investing, what is more important – having a good portfolio or having a good advisor?  Who do you want to be – Narayan or the Narayani Sena?
There is a message for an advisor here. Are you offering your Sena to the clients or are you acting as the Narayan? In your offering, if the products are the heroes, or the portfolio, or various strategies, you are easily replaceable with someone offering a stronger army – a Sena stronger than the Narayani.
An example would be that in the last few years, a large number of Fintech companies have come up with offering various algorithms, that help improve the selection of mutual fund schemes. Well, an advanced and computer-equipped air force (a computerized platform offering such services) would always be better than foot soldiers (a typical small advisor office). This is just one example.
It would be improper to generalize since there are many different business models, and value propositions across the advisory space. You need to look at the value YOU provide to your clients. The correct question to ask here would be "why are you required by the client?" Please remember, while "Mutual Funds Sahi Hai" has been a blockbuster advertisement campaign, in your business, you got to establish why "Advisor Zaroori Hai".
Once you do that, an Arjun will always pick up Narayan, while Duryodhan would always go for the Narayani Sena. This is another lesson from this story of the Mahabharata – even the God had to choose the clients – working with Arjun and letting go of Duryodhan.
The point is simple: Who is more Important, an Army or a Strategic Thinker?
---
5 Thoughts to "Who do you want to be- Narayan or the Narayani Sena?"