October 20, 2014
Partnerships for Growth ! 9 Benefits of Advisor Collaborations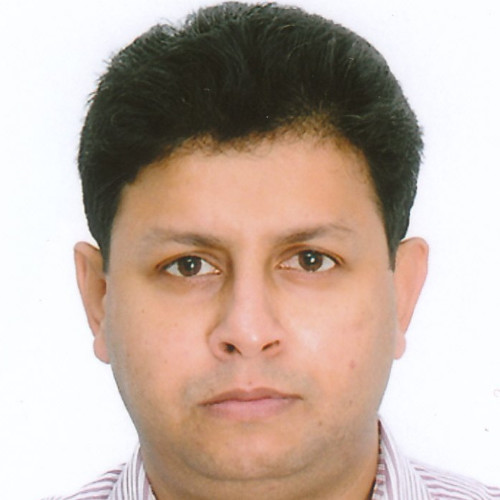 Subhabrata Ghosh
Director
The iFAST Wrappers' Panel discussion on collaboration at Della Resort Lonavala in the November, 2013 laid the foundation for the initial discussion of 4 of us, the individual IFAs joining hands to form a Pvt. Ltd. Company against the backdrop of SEBI's Investment Advisor Regulations. The stringent guidelines, compliance and formalities called for professional management and due diligence from client acquisition, data collection, financial plan preparation and presentation. Execution of the plan also necessitated creation of separate entity which has its own set of requirements and documentation.
Our decision to come together and create Step Ahead Investment Advisors Pvt. Ltd. was probably the need of the hour as it helped us to amalgamate and structure various opportunities and advantages that we might have missed out if we were acting in individual capacities. Some of the benefits of collaborating are listed and explained below –
1. Time Management
Opportunities are unlimited how can we multiply time to grasp the maximum – many IFAs do mundane tasks which kill time for skill enhancement or new client acquisition.
2. Skills and Experience 
Skill can be outsourced or hired but experience has to be experienced. If the skill is inhouse passion is maximum – sharpening the axe is vital in today's competitive world to stay afloat from the advisory business perspective and our cumulative experience summed upto about 60 years.
3. Teamwork 
Specialization is the order of the day and we decided NOT to be jack of all trades and master of none. We decided to multiply our strengths and have been guided by Financial Planners' Guild India headed by Suresh Sadagopan which is a forum of SEBI RIAs – a group of selfless people ready to share their knowledge and skills in taking the financial planning movement forward by contributing through their knowledge.
4. Multi-Speciality 
We decided to create a Facility where we can have Doctors, Diagnostic Facility as well as the Pharmacy (Diagnosis and Medicine being Discretionary). As the SEBI RIA regulations have allowed the creation of "Separately identifiable division", we have got the Financial Planning and Execution Division under the same banner while segmenting the process flow in line with the SEBI regulations.
5. Legal Protection 
We have decided to take the Directors and officers legal liability policy and also the Professional indemnity policy to protect ourselves against any legal proceedings as errors and omissions may still happen even after taking all possible safeguards.
6. Franchising Option
We have the option to professionally engage with our fellow IFAs for whom we can make financial plans while they can provide the execution – thereby providing opportunities for income growth and specialized services for both parties.
7. Advantage for clients 
The clients want their advisors to be knowledgeable, trustworthy and if they find the same in a corporate structure which can provide a sense of continuity is definitely a big ADD On. Our endeavour has been to provide Commitment, Knowledge and Stability to our clients.
8. Industry perspective 
The insurance industry trend is that a single person is seldom expert in both general as well as life insurance as the domain knowledge is vastly different. Similarly its tough to do justice to clients in both financial planning and wealth management simultaneously as these are 2 different aspects of personal finance and tough to handle individually. The segmentation of the services will help us to separate our activities and deliver as per our true potential.
9. Succession Planning 
The individual advisory space faces the challenge of succession planning as the senior IFAs have to face the question of "Who's Next After You" and this shortcoming often allows the banks to creep in and replace the advisor from the personal finance space.
Such collaboration can become a role model for future generations to emulate and to embark on Quality, Professionalism and Fiduciary as our mission is to
"To do good, to do well by doing good and to be happy doing well by doing good"
– Nick Murray
Authored by,
Subhabrata Ghosh
Director
Step Ahead Investment Advisors Pvt Ltd
Kolkata
---