January 10, 2014
Planners target the wealthiest 1-2%… need to reach out to Aam Admi !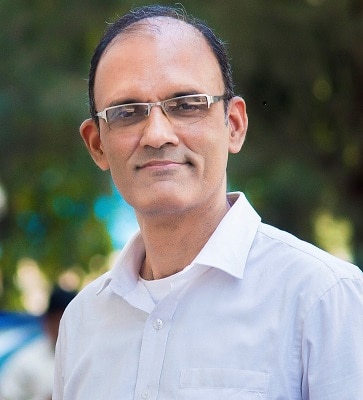 Suresh Sadagopan
CEO, Ladder7 Wealth Planners Pvt. Ltd.
What do we do to establish financial planning as a profession? What are the challenges ahead and how are we going to overcome them and move forward?
These are questions which we hear from time to time. There are as many prescriptions as there are practitioners. But there is a foundational principle we need to understand for a profession to be recognized as such.
The Profession of Financial Planning
The fundamental fact is that a profession becomes established only when its usefulness to the public is undisputed. Based on this, medical, legal, accounting, teaching etc. are recognized as professions. These professions have been in existence for centuries now and their usefulness to the public at large, is fully recognized and without question.
To achieve a profession status, a few things need to happen:
The public needs to identify a clear problem for which they are looking for a solution;
the solution providers should be easily available and at price points which are accessible to the audience; and
the service should over time become indispensable to the public.
The established professions that I mentioned above have traversed this path.
There is a clear need for financial planning for anyone with goals – which should include just about every single person on the planet. The addressable audience is probably just 50% of the world population as the other 50% are more concerned with reaching their basic needs of food, clothing and shelter.
Are we engaging the 50% that can be addressed? No; we are not.
Elitist underpinnings
Most financial planners are targeting the wealthiest 1-2% of the population. Our current practices and our cost structures do not allow us to service the main stream population. As a result of this, financial planning is not popular among the public. The public views financial planning as a niche service for the wealthy section of the population.
Financial planning is like a boat that everyone needs to cross the river of life safely. Can't we not build boats and help everyone to cross the river? We can, but we are focusing on building yachts for the few who can afford it. Hence, a huge addressable portion of the population is left out. How can financial planning be a profession when most people have not heard of it or even met a financial planner?
Some may rebut my argument, saying that financial planners write in the media, participate in radio or TV shows, write blogs etc. to popularize the concept of financial planning. That may be true, but as long as financial planning is seen as an elitist pursuit, it will never get into the mainstream and be recognized as a profession. Plus, in India we have the problem of too few financial planners in practice.
Making it accessible
As mentioned earlier, financial planning is for anyone with goals. Why is it not accessible to the public then? Sheryl Garrett took the first step in the US to make advice accessible by thinking up an hourly model. This model has been in existence in other professions such as the medical or legal profession for quite some time now where they charge per interaction or based on the time given. General practitioners have been doing this for decades. This pricing model would definitely make quality advice accessible to a much larger audience.
The number of practitioners using this model is low, even in the US today. In India (and probably most other countries), it is non-existent, so this could be a game-changer.
Another approach that could have high impact would be seeking out the public and offering financial planning services at a low cost or even for free. This is what is referred to as pro bono service.
Pro Bono Service
Wikipedia defines pro bono as "…a Latin phrase for professional work undertaken voluntarily and without payment or at a reduced fee as a public service."
This is common in the legal profession and is also happening in health services, technology etc. So, what is in it for financial planners?
Plenty actually.
For one, the resistance to availing financial planning services would not be there. This immediately presents an amazing opportunity for new entrants to get valuable experience and a large breadth of client situations, which they would never get to experience otherwise.
Secondly, this is an amazing market seeding opportunity. It is inherent in human nature to pay it forward after receiving something as selfless as pro bono work. Clients will want to give back and if they have a good experience, they will recommend it to others. The planner could get full fee-paying customers in future, through the good work they are doing today.
Third, the addressable audience is virtually unlimited and there is no competition. Pro bono work doesn't necessarily mean free work…it could mean offering services at a      reduced fee. This could be a model for some financial planners. There are doctors who have very low consultation charges and have made a made a name for themselves as good Samaritans while at the same time doing well for themselves, within the public service oriented model.
I was inspired about pro bono work by Hari Maragos, CFP from Australia, who came to India as part of the FPA delegation in November 2013. He spoke about pro bono work passionately several times. It opened my eyes to the possibilities that existed for financial planners and the profession itself. Thanks Hari for this insight.
What are the other drivers of pro bono work?
Inherently, all of us want to do meaningful, fulfilling work. I attended a life planning session organized by Network FP – Seven stages of Money Maturity workshop – conducted for the first time in India by Mary Zimmerman, Master Trainer of the Kinder Institute of Life Planning. Mary was great and she helped me get in touch with my superior self. After attending the workshop, doing life planning with every client felt like a truly meaningful engagement to me. In addition, I understood that at a deeper level I want to fundamentally help people. We all have that altruistic instinct in us and pro bono work beautifully dovetails into this construct and we reap many benefits which I discussed earlier.
Market seeding
One of my fellow planners as well as a member of The Financial Planners' Guild, India by the name of Rohit Shah suggested the idea of doing a Corporate Social Responsibility (CSR) initiative in which we do awareness programs about financial planning in colleges. This is an amazing idea in that it tends to achieve several things.
A) The students would get exposed to financial planning and would hopefully be far more responsible in their personal lives.
B) It would likely cause some students to become interested in financial planning as a career and we could use more feet on the ground in India to advise consumers about their finances.
C) We are laying the groundwork for future customers for financial planning services! It may be years away… but by doing this program, we are creating a better future.
Conclusion
Pro bono work can be ground breaking for many of us. It has the power to appeal to our higher needs as human beings and in an indirect way gain future business. For some, high quality, low fee work can be the blue ocean that they may want to create for themselves. These people will be combining altruism with a sound, workable business model much like the doctors who charge low fees and still thrive. These are the people who have not sacrificed their purpose in life on the altar of money. We all need to include some pro bono activity in our practices for the greater good.
The CSR work would act as a force multiplier and help in grass-root level penetration of financial planning awareness. This will work over time.
Ultimately we will do well when the profession is established. We need to play our part to support that. In it lies our enlightened self-interest.
 This article was first published on Financial Planet. Re-published with permission from the Author
Authored by,
Suresh Sadagopan
Founder
Ladder7 Financial Advisories
Mumbai
---
17 Thoughts to "Planners target the wealthiest 1-2%… need to reach out to Aam Admi !"