February 22, 2017
Planning to Launch a Fee-Only Practice? Watch Out…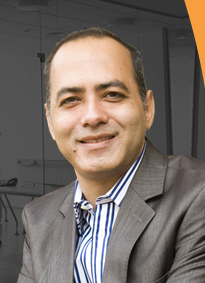 Amit Kukreja
Family Wealth Advisor
Planning to Launch a Fee-Only practice?
Watch out before you take the plunge
Recently  I tuned-in to the radio interview of Rick Kahler by Michael Kitces on Michael's website (https://goo.gl/cJLRBk). The two names who have made their mark in the fee-only financial advisory space, are continuing their journey relentlessly with passion and ultimate purpose to free this world from 'conflict of interest' through their profession. The interview throws emphasis on personality traits that you may require to succeed in the space, staff management challenges, uncertainties in revenue recognition and significance of alternative sources of income while you are making your mark that may take 10 to 15 to 25 years of practice. Rick has been truly fee-only advisor for over 30 years and still shares his vulnerabilities in this interview. Every advisor who is planning to launch a fee-only practice model must listen to Rick's interview before he/she takes the plunge.
I have been practicing fee-only model for over 5 years now. I could gather lot of peace with myself and insight from Rick's interview. Here's my list of learnings as a fee-only practitioner. Some of them resonate with the lessons Rick is sharing in the interview.
1. Clients will test you in the initial years before they repose faith in you. Remember they were being serviced by product-centric advisory model. They have learned their lessons in their past interactions with the advisors who were mostly transactional. They will validate you on your fundamentals of fee-only model for the first few years. They will ask you questions on survival. They will look for assurance that they will be serviced objectively all throughout. So you need to hang-in there with the same philosophy of doing-good to your clients with no conflict of interest. True relationship begins after the second year once you have repeatedly delivered your services with the same set of values.
2. Clients look for constant engagement. Pure planning process is of immense value, however, execution will take over importance over planning, eventually. Clients need hand-holding with the same passion and integrity as you demonstrated during the planning process. They may not say it that way, but remember who minds being helped, coached and tracked for completion. Clients need alignment with their spouse invariably, expecting you to lead that alignment process. If you are steering yourself clear of conflict of interest and demonstrating to them the value created through bringing the spouse on the same page, designing their portfolio with zero-commission products, helping them execute their insurance framework, accounts structure and investment strategy with highest ethical standards, you would have them in your books for a long time to come.
3. Clients will have repeated triggers to re-do the process. No matter how they feel about the frequency of the process, the times change fast. In any dual income household the events are innumerable – promotions, bonuses, job-change, arrival of a baby, unexpected financial dependency of parents on them, job-loss, wife choosing to quit to better take care of kids, relocation, upcoming college education, trying out an entrepreneurial venture, the list goes on. They will eventually re-do the process with you few years later. You must keep your engagement levels flexible and be ready to zoom-in and redo the process. Listen to their life stories. Decode their life goals that are potentially becoming the financial goals. Triggers are too many and repeating the process may be worth your while as it makes them revisit their values and purpose of money.
4. Clients will take care of you. Clients realize what you are doing for them. Over the years, once they start quantifying the benefits arising out of your service model – tangible as well as intangible, they will not hesitate to pay you. Keep your fee-model strong. You are pioneering this advisory space. Even though they are cutting a cheque to pay you (psychological inertia), they eventually realize the importance of hiring you – to plan, execute, manage portfolio, review and re-do to objectively take care of their financial lives. Whether you are charging them on an hourly basis, annual retainer, AUA based fee-model, or a flat fee remember there is no fixed model for any client. Be flexible, fine-tune your fee-model to what makes sense to them and if you are value conscious and address their cost-conscious behavior you would have them in your books for a very long time.
5. Clients will give you referrals. Fee only practitioners have a huge revenue line emerging from referrals. Remember each client who is engaged happily in your model is your marketing executive who can fast-forward your new client acquisition. I have had several cases where the prospects visited my office, spoke to me for 10 minutes and signed up the engagement letter only because someone spoke very highly of me to them and it has to be someone who has immensely benefited from my service model. Deliver the value in the utmost professional manner that your client perceives important. Referrals will flow in. And if you are not receiving them, call up your clients and ask for at least 1 referral from each client.
6. Clients like it if you are visible. Yes, this one is huge! You have to be visible through conventional and social media. If you can participate in radio shows, television programs, workshops, financial literacy events – do so. Share your contributions on social media. Have a website. Establish SEO for your website. In fact, I believe that your online brand should be very powerful. Hire professionals to achieve your brand success if you can afford. Trust me, if you are visible the prospective clients would consult you from any geography. Skype, WhatsApp, HangOut, technology products have made it very easy for us to earn money from any part of the world. Go for a solid online branding strategy!
7. Don't ignore the networking forums. This advisory practice is not for the introverts! I know what I am writing. I mean it. If you are a silent, research oriented, quiet, technical personality who does not like to mingle with people, you are not made for this profession. Unless you have chosen to disrupt the model and have created something path-breaking in the online space. Go out. Meet people. Spend time with them to understand their financial situations. Network with them. Share your successes and be a patient listener to them. Read their inner concerns and insecurities. Make notes and stay in touch. Every client acquisition starts with warmth and a patient hearing.
8. Self-assessment and Self-education are the pillars of success in this space. Have you assessed your personality – traits, behaviors, environment of your success, personality-type of people who you can work with, personality-type you can manage and roles required creating a successful practice-model? This profession requires you to know yourself first before you seek out referrals and/or prospective clients. Have you created specifics of your target-clients and your niche? Have you understood what excites you in terms of hours that you spend every week? Self-awareness needs to be on top. Your inner feelings when interacting with your clients need to be well-read. Since you would be handling varying emotions of your clients, your sessions with them can be emotionally draining. You need to take good care of yourself through continuous education and limiting your hours that drain you out. Self-awareness is of paramount importance.
Exercise for You
Can you do it? Now take a blank sheet of paper. Divide it into 8 sections (2 rows x 4 columns). Write down in each box if you can do stuff that's mentioned above in the 8 bullets respectively. If you can take actions even on 5 of them, take it as a go-ahead. Mind you this profession will test you for perseverance and single-minded focus. However, if you feel this is not your cup of tea, don't waste even a single minute. Move back to the profession that makes you a happy and fulfilled person.
---
199 Thoughts to "Planning to Launch a Fee-Only Practice? Watch Out…"