June 9, 2020
Rebuilding Small Businesses post Covid-19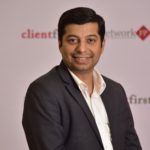 Viral Bhatt
Founder, Money Mantra
Normalcy seems a long-lost reality of our lives. It is lost since a virus has wreaked havoc globally. Everything is affected by the pandemic – your small business as well as your dreams. Are you wondering if this nightmare will end soon and if you will ever be able to get your business back to normalcy? The answer is yes, provided you're willing to succeed. The pandemic has brought the whole world to a stand-still. Yet, the good news is that this condition won't last forever but the bad news is the virus might.
Covid-19 is definitely going to change our lives, ranging from lifestyle to work-life or our buying habits. It may take a wee bit of time to pick up from where we left off. But, if we don't ready ourselves when the time comes, we may regret it later. The best part of Covid-19 is it has not only affected a single business or country, but the whole world. Hence everybody will start from scratch. So why can't we? The below steps are a guide for small businesses to rebuild. Owners may be thinking that their ships have sailed or sunk. Let us lift our morale and get back to where we belong.
1) Damage identification and control: The first step is to identify what sort of damages your business has suffered. Open your books of accounts, compare your sales/income during the lockdown months with that of the previous year. Thereafter, identify the losses incurred. Check which expenses have proven the most cumbersome. Once you identify the losses and unwanted expenditure, it is time to cut them loose. Each business will have different corners that they can cut, and you have to identify yours.
2) Review of business strategy: In case you haven't done this in your entire lifetime, this is, probably, the best time to do so. When you restart your business, clients/customers won't come by so easily. Reason being, Covid-19 has affected the earning capacity of every individual to a larger extent. In addition to that, the government has aggressively regulated trades and business. It might affect your business excessively. For example, if you are a restaurant owner, the near future might look very bleak for your business. Yet, it is not the end of the world. A review of your business strategy may well open up opportunities for your business. Thus, it will allow you to slowly but steadily stand up. Like, restaurant may be closed for public in the near future but delivery or take away has just started.
3) Debt if needed: Once you jot down your business strategy, you will know the requirements for putting it into action. These requirements can either be catered by personal finance or by various other means such as,
a) Business loans: The government has initiated various financial measures to uplift small businesses. Especially, the debt-ridden businesses by providing collateral or guarantee free loans. Further, the government has also provided relief from EMIs for the first 6 months. This measure will substantially reduce cash outflows and protect such businesses. Exploring such avenues will not only help you re-establish your business but also expand it.
b) Accounts receivables finance:  This is nothing but providing your future earnings as security to bankers for availing loans. This type of finance however requires up to date record maintenance and audit of the same.
c) Inventory financing: Similar to the above, the finished goods are provided as security, without actually transferring the ownership. Banks do not interfere in the inventory unless a default occurs, however they require a certain threshold to remain ever present at the stores.
d) Vendor credit: This is another method wherein all the purchases are made on credit period extending up to 60 days. This delays your expenses but not your purchases. Hence, you can carry on with your businesses without worrying about money.
e) Equipment financing: Major expense in any manufacturing business is the machinery and equipment as it attracts considerable amount of money. In today's date, many banks and financial institution provide equipment finance as well to provide smooth emergence of small businesses.
Each of the above options has its own pros and cons', thus reviewing your business condition is a must. If we have zero current sales and no immediate future sales, then availing a business loan with deferred payment might be a valid option instead of others and so on.
4) Think twice before spending: Not the first time you might have heard this statement, but about time it is implemented strictly. You may have to spend before you earn if you want to restart your business. But these spending must be strictly managed and any unnecessary expenditure must be avoided.
5) Track & review your progress: You might think this is overthinking for a small business. But, in case you have borrowed money, you have to prepare yourself to repay the same in time. So having a timeline in your plan is a must in order to track your progress. It will help you restructure your plans and get rid of the failed ones, in order to keep moving forward.
6) Keep your business contingency-proof in future: Today it is Covid-19, tomorrow it may be something else. No matter what situations we face in future, life keeps on going, and so does our business. In this lockdown period, try to focus on what mistakes could have been avoided. Thereafter, prepare a strategy accordingly. In addition to that, prepare a contingency plan including an emergency fund to meet any such future disasters. This pandemic has forced us to adapt to situations which we otherwise might have been reluctant to accept. Thus, flexibility is essential within ourselves as well as our businesses. More importantly having an alternative plan might always help us sustain any disaster and make us future proof.

7) Use Social Media: When everything else was shut down, we still had Social Media on our side. We have all used it in some way or the other to aid our businesses in a way we would have normally not. Use the following 8 hacks to leverage social media to support your business in the times to come- whether during an adverse event or not:
a) Update your social media profiles
Many small businesses were either partially or completely closed, due to the lockdown. So, the first thing you should do is update your social profiles with any changes to your working hours or the services you're providing. If your work or business is staying open, share how you're addressing health concerns. It may include points like increased cleaning or limiting the number of people in your office at one time. For significant updates, like reduced hours or closures, be sure to pin that post at the top of your profile for easy reference.
b) Share real-time updates
Beyond just email messaging, you can connect with your customers on social media to give them real-time updates on how you and your business are handling Covid-19 and life after that.
These updates can include:
Facebook Messenger messages pushed out to a group
Facebook Lives with walk-throughs of your location or store to show what's available for shoppers
Instagram Live to share snippets of good news, office walk-throughs and more
c) Create a social media calendar
Creating a content plan for the next few days or weeks can do two things:
Make you feel better because it's something tangible you can do
Ensure that you're posting regularly
d) Share helpful blog posts and videos
People have become way more receptive to such content. The benefits of this acceptance will continue to post the lockdown too. Keep in mind that the things you share don't necessarily have to be your own. Find articles, videos, and infographics that can help your followers who may be staying home more. For example:
Financial Advisor could share ways to make online investments. He could also explain how someone can manage the investment portfolio during the crisis period.
A home décor store could share ways to refresh your space with what you've already got
A salon could provide some self-care-at-home tips
Gyms and fitness studios can share free and low-cost online workout programs to help keep their members active.
e) Know where your audience is spending their time
Where your audience usually spends their time online has likely changed during these unprecedented times. The use of video apps like Instagram Live, Zoom have risen dramatically during lockdown. Private messaging apps like WhatsApp and Facebook Messenger have seen up to a 70% increase in use during lockdown. Use these insights to launch targeted marketing campaigns.
f) Listen & acknowledge:
There are enough examples in the market highlighting how a brand can communicate with its customers in such times. It is very important to listen, understand and acknowledge what we are going through. Show your clients that you stand united during this situation and share quality information with them. Help your audience learns new things and copes with this lockdown in your own little ways on digital. This will help to push out products and services most likely to be accepted and improve efficiency of the business and boost sales.
Covid-19 might change the world in every way at least for the near future but it cannot stop the world from rebuilding. Similarly, it should not stop you from rebuilding your business as well. Hence, it is time to stand up and explore every available opportunity to attain our target- in one way or another.
---
18 Thoughts to "Rebuilding Small Businesses post Covid-19"