January 25, 2022
Regulatory Changes Needed To Support Advisory Profession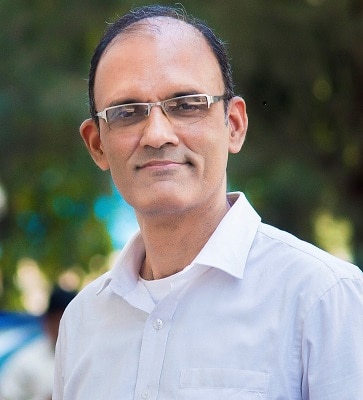 Suresh Sadagopan
CEO, Ladder7 Wealth Planners Pvt. Ltd.
We can utmost be a jack of many trades and can be a master at just a couple of them. That means it makes sense to focus on where our core competence lies and take professional help on all the rest.
In fact, most of us are doing just that. For medical issues, we consult a doctor, for legal matters a lawyer, for building/home design or doing up interiors we go to an architect.
That would mean that we are doing all the right things. We are… except in one case – accessing advice on financial matters.
People don't access financial advice as they think they can get it by copying what their friends, colleagues are doing. They think they know about investments as they read financial dailies and watch TV. They also think that they are getting advice from product sellers. All these together result in wrong financial decisions that impact them in a major way.
There is a supply-side problem as well. Even if people want a financial advisor, it will be difficult to find one as there are so few of them. There are probably about 600 or so financial advisors who offer financial advice for a fee. There are reasons for that.
Financial Advisors are to register under the Investment Adviser (IA) regulations of SEBI. The regulation is stringent and compliance with all the provisions would be difficult for most.
New provisions affecting IAs –
The educational qualifications are at the PG level in finance, economics, statistics, commerce, etc. One will also need an appropriate certification like CFP CM to practice. Also, someone who is registering as an adviser needs to have five years of relevant experience. This by itself would eliminate a lot of people who want to get registered as IAs.
Client-facing advisors who are recruited by IAs, with the only exception being two years experience criteria instead of five years experience for an IA. Getting such people is difficult and expensive.
As per the latest amendment, the certification cannot be renewed with continuing education credits. One will need to keep writing exams all over again! This is like asking a doctor/ lawyer to write the gatekeeper exam again and again to continue their practice!
Individual advisers will need to compulsorily corporatize once they acquire 150 clients. However such corporates will need to bring in Rs.50 Lakhs as capital. This will be extremely difficult for most individuals to bring in. Hence, they may stay within that threshold and not take more clients, which is self-defeating.
Restriction and guidance on how to charge and how much, which again is a dampener for someone coming in as an Investment Adviser.
There is also this genuine concern (with those who want an advisory career) about whether clients will pay a fee for financial advice. It is believed that people who have been used to free advice may demur when asked to pay for even high-quality advice.
Hence, there are many reasons why the number of advisors is low. This would probably not improve until the problems mentioned above are addressed.
Solutions for bringing in positive changes –
To bring down the qualification criteria for advisors recruited under an Investment Adviser to the level of graduation without insisting on experience.
Continuing education credits are a globally accepted method to ensure ongoing learning and to renew certifications. Making a person write the same exam, again and again, has no merit. A better thing would be for an IA to go through a bridge program that covers new developments.
If corporatization needs to be insisted upon, it should be based on a sufficiently high turnover like Rs.10 Crores, instead of the number of clients.
The other thing to be done to improve the situation is to not put in a contrived cap on the fixed fee like Rs.1.25 Lakhs pa. While it looks big on the face of it, it is a fixed number that will stay at the same level till a future amendment. Also, in many big clients' cases, advisors need to offer advice where they may have to charge much more due to complexities and the quantum of investments involved that may not come under the Asset under Advice model.
There are many stock tip providers under this regulation who have flouted the regulation resulting in thousands of complaints to SEBI. Hence the regulation has been made so stringent that it is hurting genuine financial advisors.
A simple solution would be to have those offering stock tips under a different regulation with safeguards and lower the IA regulation to a level where it will attract new IAs as suggested. This is what will be in the best interest of the public at large and the advisory community.
Suresh Sadagopan is CEO of Ladder7 Wealth Planners Pvt. Ltd. and author of –If God was your Financial Planner
---
14 Thoughts to "Regulatory Changes Needed To Support Advisory Profession"