November 28, 2016
Revisiting 'The Granny Rule'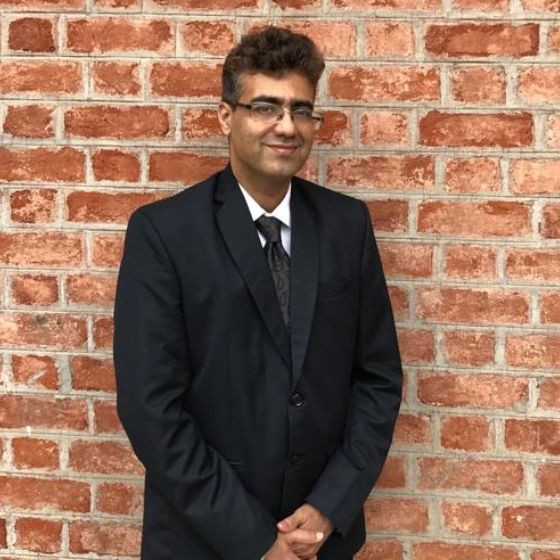 Jayant Pai
Head - Marketing, PPFAS
Revisiting 'The Granny Rule'
When I began writing this article on the benefits of delaying gratification, I could not but help recollecting my childhood, when during festivals my grandmother used to strictly remind us to eat our vegetables first …and then attack the sweets. I am sure you too must have had to undergo such 'trials' before attaining the reward…just substitute 'vegetables and sweets' for 'homework and TV' or 'household chores first, pocket money later' As we have no choice but to obey such edicts when we are children, we are delighted that when we grow up we are  masters of all we survey and free of such sequencing. However, 'Granny's rule' if judiciously applied will hold us in good stead throughout our life and more so in our career as Advisors, because it was all about delaying gratification.
So let us first outline the process of  gratification before dwelling on the benefits of delaying it. Gratification means different things to different people and also at different stages of life for the same person. However, it basically means deriving satisfaction from a particular outcome. As a young financial Certified Financial Planner (CFPCM) / Advisor you desire to succeed in your career. This is a valid ambition. After all, I do not know anyone who undergoes the grind of examinations with an avowed desire to be unsuccessful later on.  More often than not, the metric of success is measured by money. This again, is not wrong in itself. After all a person who advises others on money matters can aspire to have some for herself too. However, where many young advisors err, is the speed at which they want to become 'successful'.
This need for speed among students in general is often due to :
Peer pressure :
Inter-se comparisons begin even before a batch graduates. Placement season is a time for preening for some students, with the others looking on with barely disguised envy. The perceived divide between the success and failures begins at that stage itself. Once out in the world, the 'failures' feel the pressure to speedily make up lost ground. Unfortunately, sometimes parents too play a negative role by indulging in reckless comparisons.
Financial Burden :
Many a time, students take on hefty education loans to complete their education. The desire to repay the loans as soon as possible makes them desperate for quick financial rewards.
Desire to make up for lost time :
All of us will know of someone who started working at a young age (say, 18 years) and is 'earning well' much before the average graduating age for students (say, 23 years). Youngsters who see their peers becoming financially independent much before them usually feel the need to make up for those lost years by earning quick money. They implicitly feel that they have already delayed gratification by studying further, and it is high time they enjoyed some reward.
For financial Advisors the desire for instant gratification often leads to :
Laying stress on the growth in the number of clients rather than the number of satisfied clients. While they are aware that the former cannot be sustained without the latter, they are willing to take a chance, fearing that a smaller client base will render them hostage to sudden defections. An extension of this is the obsession for cultivating High Networth Individuals (HNIs), even though they may end up dominating the Advisor.
Devoting more time and money for advertising (wherever permitted) and self-promotion in the media – often by hiring expensive Public Relations agencies – in the belief that doing so will increase the 'trust factor' and drive client growth.
For advisors following the hybrid model (Fee + commission), the age-old siren song of mis-selling is ever present. Sacrificing client interests either through opaque arrangements with product manufacturers have often attracted the ire of Regulators worldwide.
The upshot of such shenanigans is :
Financial advisors often suffer from a 'trust-deficit' in the community. There is a general belief that the advisor community has a hidden agenda. In fact, many do not even care to distinguish between distributors and advisors (perhaps due to a paucity of pure-play advisors).
Regulators are adopting an aggressively client-focused approach, which many advisors deem hostile. They are also nudging hybrid advisors to turn into pure-play ones by leaning on product manufacturers to lower costs (including commissions).
Many advisors are unable to justify the fees they charge, leading to insecurity among them. Also, fear of losing the client also compels them to refrain from being brutally honest, even if the client has an unreasonable set of expectations.
Just as the problems are well-known, so is the solution. In fact one has only to rely on the timeless principle of 'Law of The Farm' for guidance. Just as one cannot speed up natural processes beyond a point, an unbridled desire for career growth is only self-detrimental. Advisors who pay lip-service to client interests but do not walk the talk, will be found out soon.
I suggest you read a wonderful article by Mr. R. Gopalakrishnan, Director Tata Sons. It guides us on how to manage career expectations and is applicable to all Advisors, irrespective of tenure. One seminal line in it urges you to "Deserve Before You Desire". I am also reminded of Aamir Khan in the movie '3 Idiots' who exhorted his friends saying "If you chase perfection…soon fame / money will chase you".
In other words, lay stress on building domain knowledge and the right network rather than relying on quick-fixes.
Also, any investment by definition involves foregoing current consumption with the hope of being compensated in the future. I find it ironical that investment advisors who advise clients to invest their monies are unwilling to practice the same restraint in their career by foregoing the temptation of pandering to clients' whims or giving the correct advice even if it may not be immediately palatable.
I also believe that it is difficult to practice delaying gratification in your career without practicing it in everyday life. Building discipline in your eating and exercising habits may percolate into your work too.  It is all about developing the right mindset.
Again, as in any activity, the cream among the Advisory community in India is far superior to the rest. Having had the good fortune to know some of them, here are a few things I found in common between them:
They view their job as a profession and not a business. This automatically resolves many conflicts of interest.
Though hardworking, they are contented and do not chase some unrealistic notion of success. Limiting their wants automatically reduces the need to take on unsuitable clients, even though they may be HNIs.
They have relied on word-of-mouth to grow their client base. Even if they appear in the media, they will refrain from product-pushing or making exaggerated claims.
They do not shy away from charging premium fees, as they know that their advice is worth it. In fact, they have been functioning like SEBI Registered Investment Advisors (RIAs) much before the concept took shape.
In other words, we can safely say that these Advisors have passed the Marshmallow Test.
Would you not like to be such an advisor? Well…no one else but only you can make that happen.
I agree it is not easy…but then, that is what separates the grain from the chaff.
========================================================================
Disclaimer :
I am not a practising Advisor. I work with a Mutual Fund. However, I have attempted to follow the recommended principles at various points in my career spanning 23 years.
Many of the points covered herein will not be novel to readers. However, just as I strongly believe  that "Financial Planning is all about reinforcing rather than re-inventing", the same applies here…Reinforcement of the causes and effects of instant gratification may help us avoid the attendant pitfalls.
=====================================================================================
---
2 Thoughts to "Revisiting 'The Granny Rule'"