May 7, 2019
Social Media: The Business Strategy Need of the Hour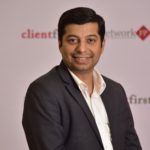 Viral Bhatt
Founder, Money Mantra
Social Media: The Business Strategy Need of the Hour
Today, an average human being on any given day spend over 20% of his time awake browsing and reading up on his/her mobile phone. The TV and newspapers are going out of fashion as people are constantly on the move-traveling for work as well as leisure. Now if you were to ask these people if they were up to date with what was happening around the world, the answer would appear to be surprising for a few, because you will find them to be more than well informed. The reason for this knowledge and awareness is none other than the ever-expanding influence of social media. Today one does not have to wait for the morning newspaper to arrive or to put on the news channel to see what's happening. Social media takes care of everything, often in real time.
So what is so special about social media and why should we consider the impact of using social media to the benefit of our advisory practice? Let's take a look at these top 5 reasons:
Maximum outreach. Even your milkman has a smartphone, doesn't he? With technology becoming cheaper, one tweet or one Facebook post is all you need to state your message and have it reach hundreds of people if not thousands, at one go.
Bare minimum cost. No pamphlets or newspaper advertisement or classified can do a better job than social media and at nearly half the cost (which includes internet service charges and remuneration to a social media team or content creator)
Better expression. Social media lets you communicate your message in different ways, such as videos, graphics, animation or combination of graphics with written content. This way the message is ingrained in the minds of readers and helps them react or respond to posts more effectively.
With social media accessible nearly from any corner of the world, no idea or message can go unwritten or unshared. This helps in not only saving time but also gives you the additional freedom to work from anywhere in the world.
More Knowledge, less paper. Gone are the days when thousands of papers were wasted to undertake research on any subject or market a business. Thanks to social media today all the information is available on the tip of your finger.
Now that we know the top 5 reasons on "WHY" of social media, let's look at the 4 step tip about "HOW" you can use it to your advantage and expand the reach of your practice.
Step 1. Start with a plan
As with any opportunity, it's important to think about your strategy and identify which business objectives you'd like your social media initiatives to help you achieve. To prepare, you may want to ask yourself:
Whom do I want to target?
What benefits will I offer those who follow me?
What will I do with the information gathered using social media?
What resources do I need?
How will I measure the success of my campaign?
Step 2. Select your social media platform
Five of the most popular social media platforms are LinkedIn, Twitter, YouTube Facebook & Instagram. Through these social platforms, you can create content, make timely observations, expand your reach and increase your client outreach.
Once you have identified whom you would like to reach, think about your strengths. For instance, does your firm already produce a lot of videos? If so, you may want to start by uploading existing videos to YouTube. Or do you prefer keeping it brief? Then you may want to consider using Twitter.
Step 3. Formulate Actionable Strategies for each Social Media Platforms
It is very important to have an actionable strategy once you have decided your platform. You can focus on one of the platforms or maybe go for 2-3 of them. Sharing across the details in Brief for Linkedin, Twitter, YouTube & Facebook – the most effective platforms to grow your business. Here is How each of them can be used and How to use them to get the best of it!
Step 4. Last but not the least, Follow best practices across channels
Focus on relationship building – Share, don't Sell!
Let your personality reflect in your social media content.
Create thoughtful and timely interactions, because this helps to build trust.
Listen as much as you talk. Social media is about having a conversation, not a monologue.
Consider using video, charts or photos to make your content visually stand out.
Pick one or two platforms and do them well. Don't spread yourself too thin and wear out; it's better to do a few channels really well.
Notify clients of channels where you are active and what they should expect by following you on them.
———————————————————————————————————————————————————
We hope this article was of good use to you. We would love to hear your experiences about the use of social media for your practice. Do let us know :
Do you use social media for your advisory practice?
What platform do you currently use for your social media content?
Would you like to read more such articles about managing social media campaigns?
Do rate this Article and let us know, this will help us! 
---
2 Thoughts to "Social Media: The Business Strategy Need of the Hour"